David Bowie's Songs Will Be Celebrated With Career-Spanning Tribute Tour in 2018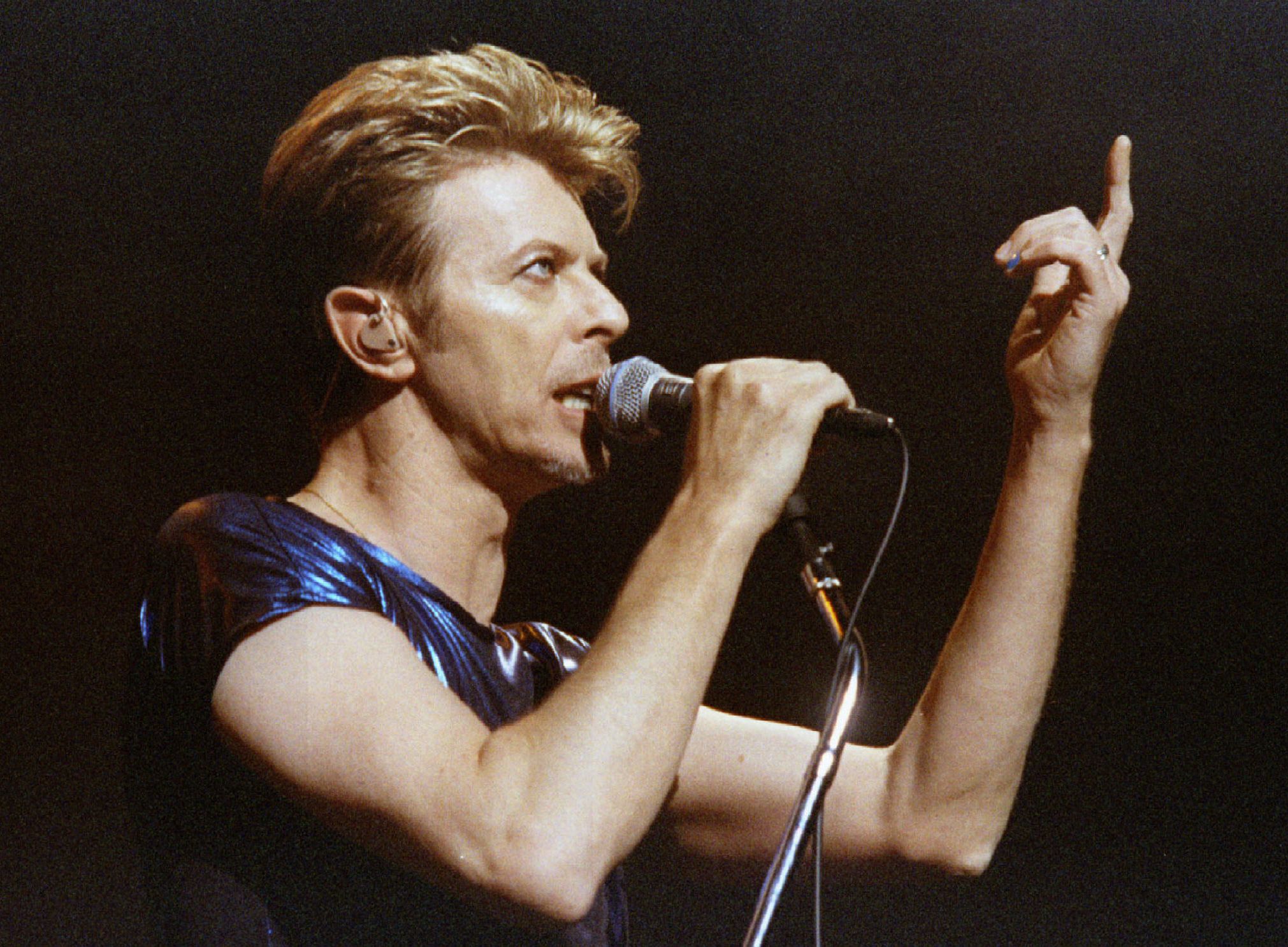 David Bowie is sadly gone, but David Bowie's music will go on tour in 2018.
No, not a hologram of him (that's Frank Zappa this time). Rolling Stone reports that the Celebrating David Bowie tour will hit 20 major cities across America and Canada early next year. The tour draws its inspiration from a series of tribute shows honoring Bowie in January, on the 70th anniversary of his birth.
Related: David Bowie, Leonard Cohen and the Art of the Farewell Album
Purists will be pleased to note that the tour features a lineup of musicians closely associated with Bowie's music and previous tours. (Then again, purists might prefer to stay home and listen to a first-pressing LP of Low, dimming the lights for the ambient Side B.) The touring musicians include guitarist Adrian Belew (who played on Lodger and toured with Bowie in the early '90s), bassist Carmine Rojas (who played on the Let's Dance album) and guitarist Gerry Leonard (who played on Heathen and Reality), among others.
There will likely be some special guests as well. (The previous Bowie tribute shows featured unexpected appearances by music figures such as Simon Le Bon and Gavin Rossdale.)
According to show producer Angelo Bundini, the songs will span from Bowie's early records all the way up to 2016's Blackstar and will include many of his biggest hits.
When we interviewed Belew in 2016, he reflected on the "unexplainable" joy of touring with Bowie in 1990, when Belew was musical director of the Sound+Vision world tour.
Here are the 2018 tour dates for the Celebrating David Bowie tour, which are not yet on sale:
February 10, 2018 - Silver Spring, MD @ The Fillmore Silver Spring Sun
February 11 - Philadelphia, PA @ Keswick Theatre
February 12 - New York, NY @ Irving Plaza
February 13 - Albany, New York @ The Egg
February 16 - Boston, MA @ Chevalier Theatre
February 17 - Montreal QC @ M Telus
February 18 - Toronto, ON @ Danforth Music Hall
February 19 - Detroit, MI @ Royal Oak Music Theatre
February 21 - Minneapolis, MN @ Pantages Theatre
February 22 - Milwaukee, WI @ Pabst Theatre
February 23 - Chicago, IL @ The Vic Theatre
February 25 - Denver, CO @ Paramount Theatre
February 27 - Las Vegas, NV @ Brooklyn Bowl
February 28 - Los Angeles, CA @ The Wiltern
March 3 - San Francisco, CA @ Regency Ballroom
March 4 - Santa Rosa, CA @ Luther Burbank Center
March 6 - San Diego, CA @ Balboa Theatre
March 7 - Mesa, AZ @ Ikeda Theater
March 10 - Seattle, WA @ Benaroya Hall
March 11 - Portland, OR @ Roseland Theater