Conan O'Brien Highlights David Bowie's Prowess as a Late-Night Guest With Charming Montage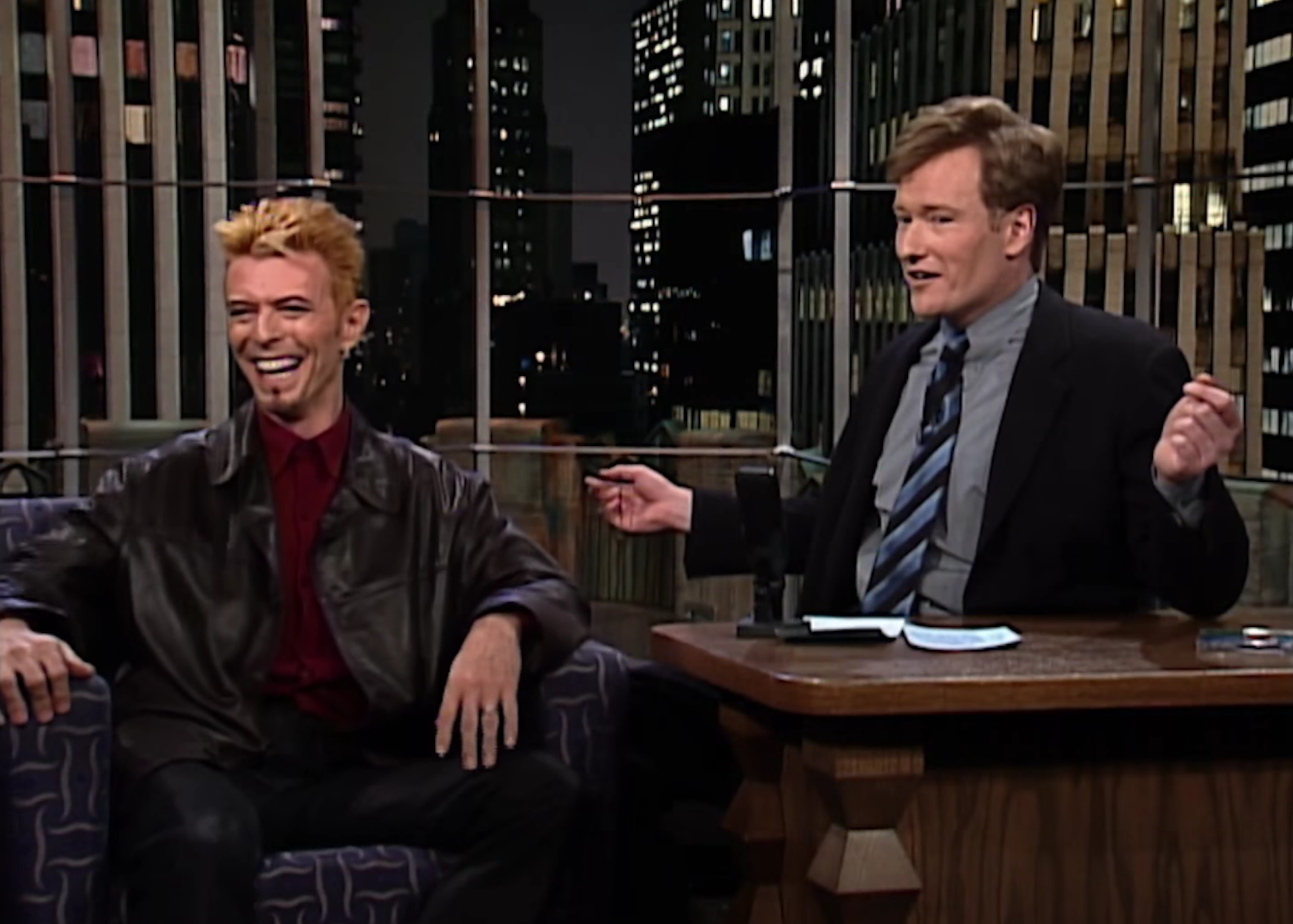 David Bowie was good at everything. In the past 24 hours, his genius both behind the microphone and in front of the camera has been lauded beautifully by mourning fans.
Last night, Conan O'Brien highlighted the creative chameleon's prowess as a late-night television guest with a charming montage of Bowie's appearances on his shows over the years. "He was mind-blowingly talented, but in my experience he was also an incredibly nice person," said O'Brien. "He was fun. He was always funny." Here's what he meant:
What the clips make clear is that, just as Conan said, Bowie simply loved having fun. He is a performer. He loves the camera. He loves banter. Just as easily as he owned all of his personas, just as easily as he could collaborate with such a wide variety of musicians and just as easily as he took to acting, he was also a natural in the late-night guest chair. We shouldn't have expected anything less.
And while we're here, here's Bowie appearing on Letterman in an indescribably amazing black-and-white suit: