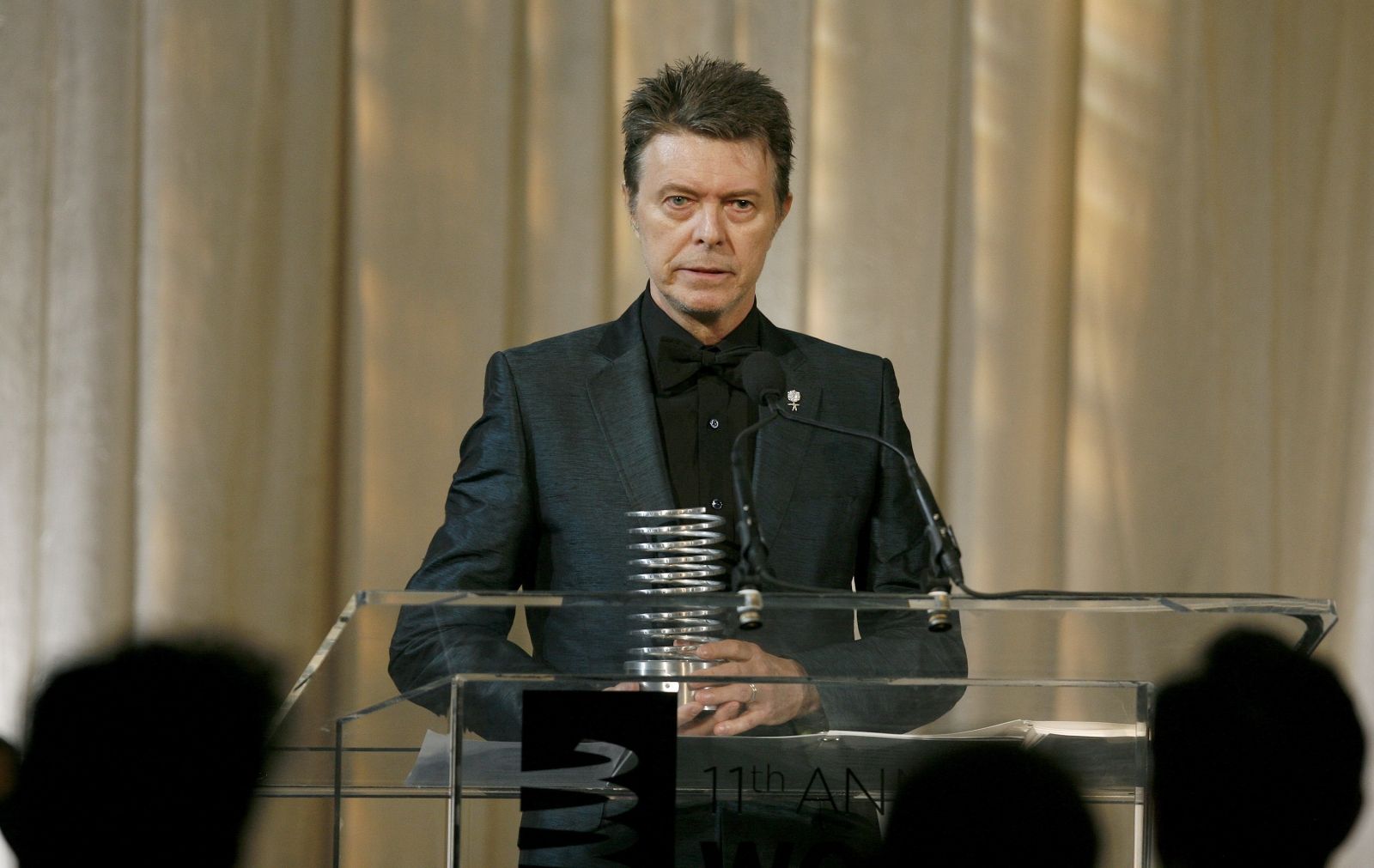 British musician David Bowie announced on Tuesday that he has written and recorded a new title song for a crime thriller series—his first musical contribution to television or film in 20 years.
A post to Bowie's Facebook page confirmed that the Thin White Duke has written and recorded a song that will be featured in the opening credits for a forthcoming six-part series, titled The Last Panthers, jointly commissioned by Sky and French production company CANAL+.
According to the post this is the first time Bowie has contributed original music to film or television since he recorded the theme for the BBC adaptation of Hanif Kureishi's novel The Buddha of Suburbia in 1993.
The Last Panthers director Johan Renck was quoted in the post as saying: "I was looking for one of the icons of my youth to write the music for the title sequence, but was presented with a God.
"[Bowie's] first response was precise, engaged and curious. The piece of music he laid before us embodied every aspect of our character and the series itself—dark, brooding, beautiful and sentimental (in the best possible incarnation of this word)," he added.
The Last Panthers is a drama based on the true story of a notorious gang of Balkan diamond thieves who went by the name the Pink Panthers and were known for their bold robberies and inventive ways of hiding the spoils. Golden Globe winner Samantha Morton and British actor Sir John Hurt star in the show.
Panthers will air on Sky Atlantic in November and will premiere at the International Market of Communications Programs (MIPCOM) trade show in Cannes next month.
Earlier this month, Bowie was confirmed to be writing a new song for the SpongeBob SquarePants musical, which will appear on Broadway for the 2016-17 season.