David Bowie Frequently Appears in Delusions, Hallucinations: Report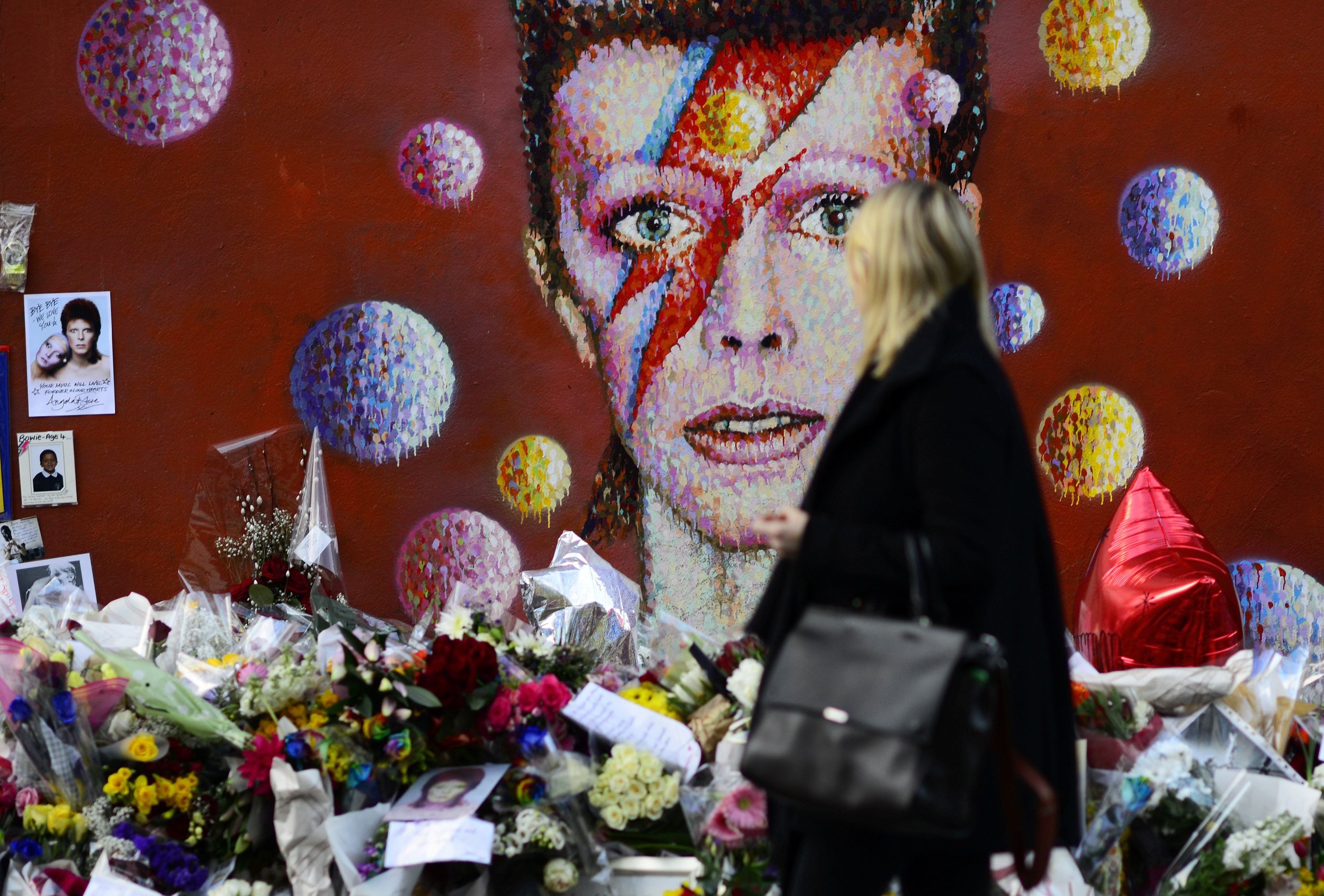 The late David Bowie was known as much for his sartorial choices as his fantastic contributions to art. Bowie, who died from cancer this week, had distinctive multi-colored eyes and a chameleonic fashion sense, evident in his music and the many appearances he made in films over the years, including Zoolander, Twin Peaks: Fire Walk With Me and The Prestige.
That may help to explain a new report that asserts Bowie frequently makes cameos in people's more lysergic hallucinations, too. Vaughan Bell, a clinical psychologist specializing in helping people through psychotic episodes, wrote a tribute to the late Bowie on Mind Hacks in which he purports that in the medical literature he's studied, the fallen Starman is a common sight among some patients battling psychosis and behavioral problems.
One such report details the case of a 32-year-old woman with "a long history of affective and behavioral problems." In it, physicians note that the woman "believed she was secretly married to the rock star," after supposedly meeting him in a church camp several years previously. She described seeing him "wait for her" outside her hospital window. The onset of this delusion coincided with a local tour stop by Bowie.
Bell mentions that Bowie's life wasn't free from psychosis, either. His famous dalliances with the occult during the late '70s—propelled by his near-lethal addiction to cocaine—caused him to believe that he was going to be killed and that "witches were going to steal his semen." It's apparent in his art, too, ranging from his album Aladdin Sane (inspired by the schizophrenia his half-brother Terry battled, and plucking at the saying "a lad insane") and his character Ziggy Stardust, whose ups and downs in demeanor were inspired by an old friend, the rock star Vince Taylor, and his time at a psychiatric hospital.
This all points to the idea that there is indeed a Starman waiting in the sky, who'd like to come and meet us but thinks he'll blow our minds. Don't let anyone tell you otherwise.