David Cameron Demands Inclusion of Green Party in TV Debates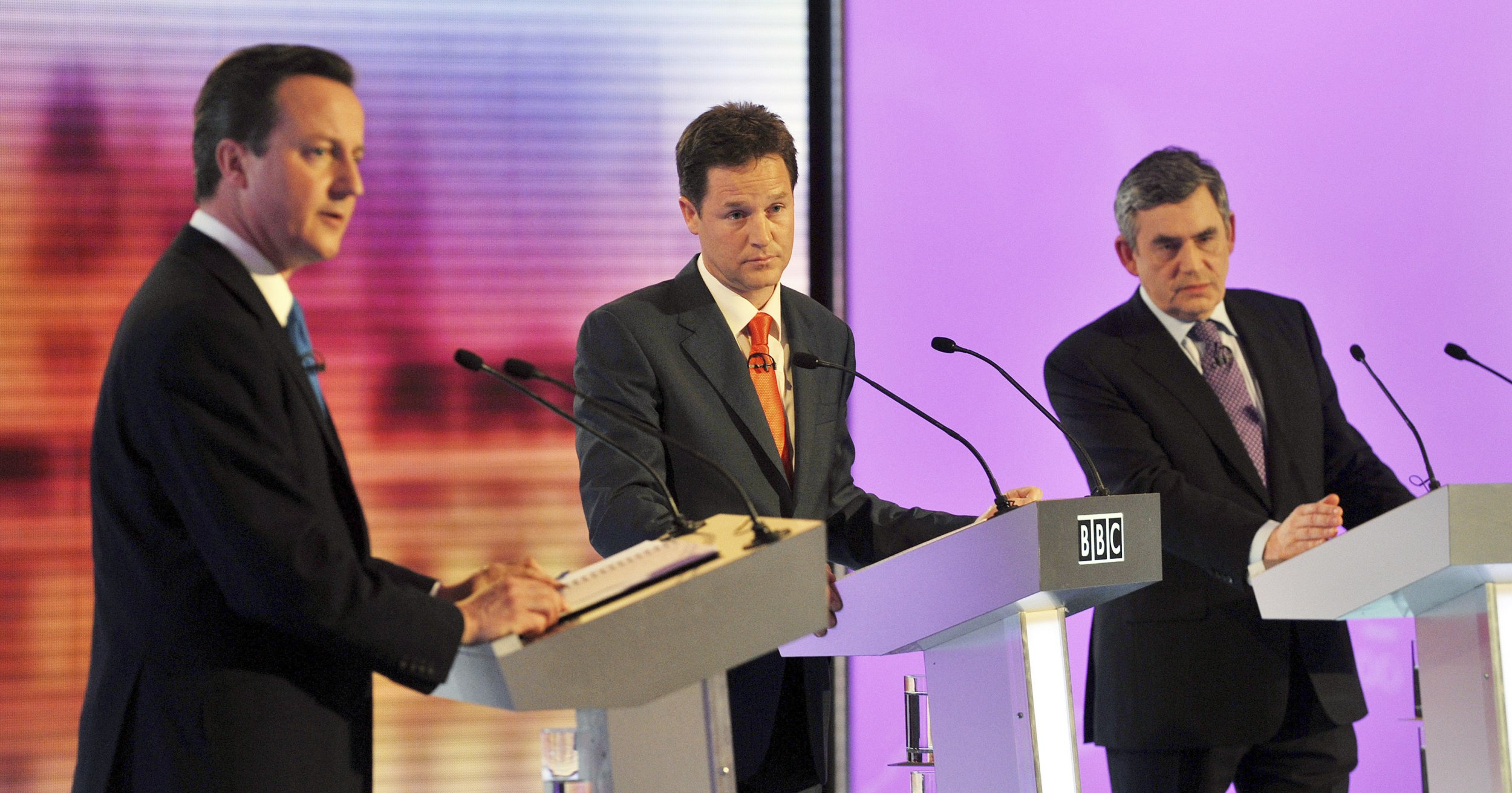 Prime Minister David Cameron announced today that he won't take part in TV debates ahead of the general election in May unless the Green Party are also included.
According to the BBC, Cameron, speaking while on a tour of the North West of England, also said that he was "quite happy for there to be no debates at all" during the campaign.
UK leader Nigel Farage tweeted that Cameron was a "chicken running scared".
The prime minister's decision follows a draft ruling by the media regulator Ofcom released today which concludes that Ukip should be considered a major political party in England and Wales, but the Green Party should not.
The current proposals only include the Conservatives, Labour, the Liberal Democrats and Ukip, guaranteeing each party at least two party election broadcasts on each of the TV and radio channels covered by the system – which does not include the BBC.
In the consultation paper released today outlining the proposals - which are due to be discussed until 5 February - Ofcom concluded that: "…taking together all the evidence, the criteria suggest that Ukip has sufficiently demonstrated evidence of past electoral support and current support to qualify for major party status in England and Wales for the purposes of the elections in 2015."
In regards to the Green Party however, the media regulator said that the it could not be considered as a major political party because "it has not demonstrated significant past electoral support in general elections."
Alongside the Scottish National Party (SNP) and Plaid Cymru, the Greens have been calling to be included for the debates, but if the proposals go forward the party will be guaranteed less air time in England and Wales, not more.
The BBC, Sky, ITV and Channel 4 responded to the proposals by saying that they reflected "changes in the political landscape" since the 2010 general election debates between David Cameron, Nick Clegg and Gordon Brown.
Green Party leader Natalie Bennett said she was "deeply disappointed" by the draft Ofcom ruling.
"The media regulator has failed to grasp the fast-moving, fluid state of British politics today, and that fact that voters are seeking out the choice of real change," she said in a statement.
Commenting on Cameron's announcement, SNP Westminster leader Angus Robertson MP said in a statement: "As the UK's third largest political party, David Cameron should also recognise the democratic deficit in excluding the SNP from television debates. The Greens have one MP, and we are extremely sympathetic to their case and definitely agree they should be included, but the SNP already have six times that. If David Cameron is arguing for the Greens to be included, he has no case against the SNP."
"Broadcasters have a duty to be impartial in their election coverage and it would be a gross failure in those democratic duties if the SNP were excluded," he continued.