David Cameron Honors List Sparks Cronyism Row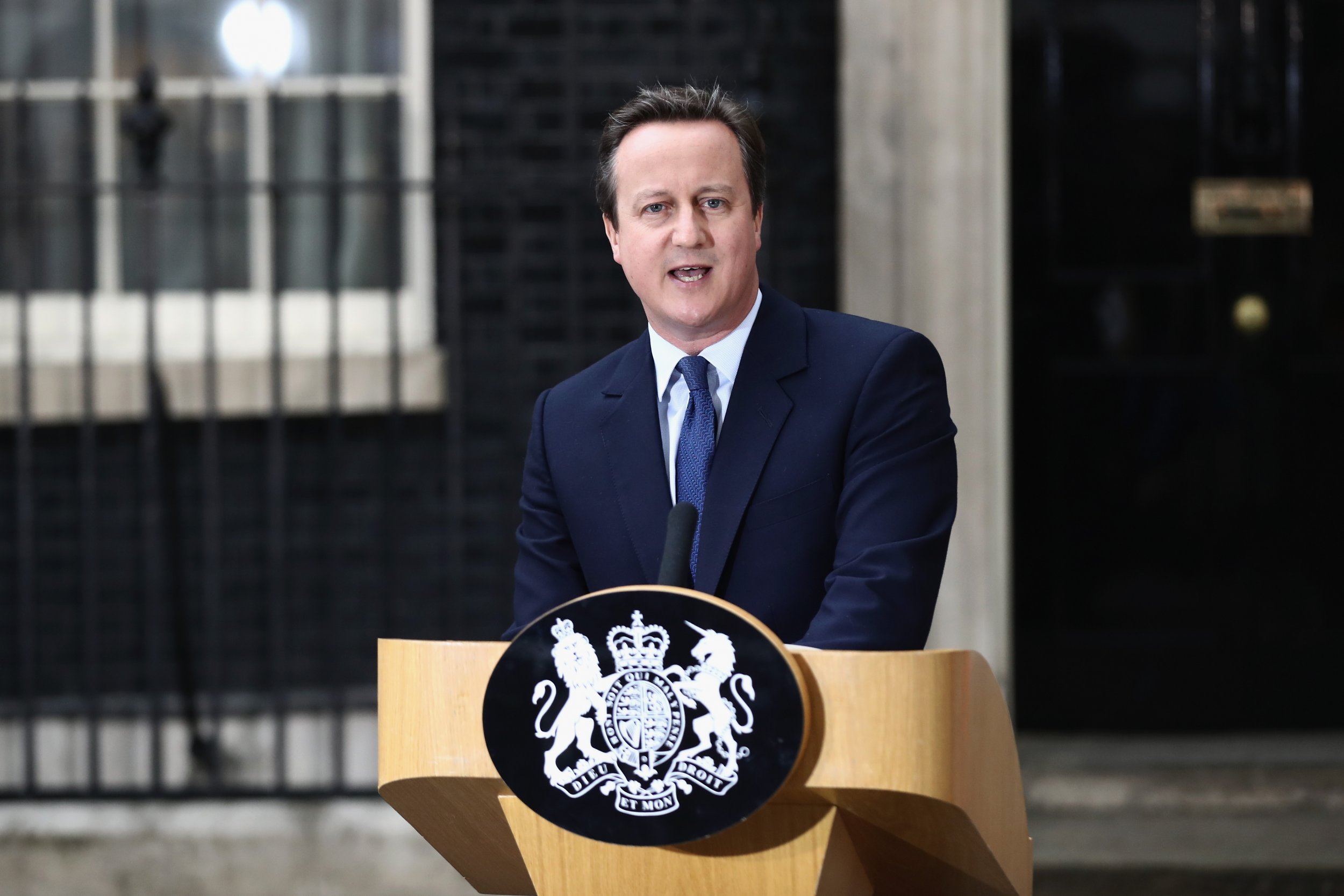 Leaked details of an honors list drawn up by former British Prime Minister David Cameron have sparked a row, with members of opposition parties accusing the Conservative Party of cronyism.
Details of the list drawn up by Cameron, who resigned in June following the U.K.'s decision to leave the European Union, were published by The Sunday Times. The list includes several prominent donors to the Remain campaign in the EU referendum, as well as four of Cameron's cabinet ministers and other close Conservative allies.
According to The Sunday Times, the nominees include:
Will Straw, the chief of the official Remain campaign, who was proposed to be made CBE;
Ian Taylor and Andrew Cook, businessmen who together donated more than £3 million ($4 million) to the Conservatives and Remain campaign combined, have been put forward for knighthoods;
Philip Hammond, Michael Fallon, Patrick McLoughlin and David Lidington, all members of Cameron's cabinet and pro-Remain campaigners, who have all been suggested for knighthoods;
Cameron's former chancellor and right-hand man George Osborne, who has been proposed as a Companion of Honor;
Twenty-four members of staff at Downing Street, including an OBE for Isabel Spearman, a special adviser-cum-stylist for Samantha Cameron, the wife of the former prime minister.
Downing Street has declined to comment on the purported list, but the details have caused a stir among opposition parties and even within the governing party. One anonymous civil servant told The Sunday Times that "they must have gone through the No 10 staff list" when compiling the list and that they were "surprised Larry [the Downing Street cat] is not in there."
Tom Watson, the deputy leader of the Labour Party, said that the list "will not only bring the honors system into disrepute" but would also "undermine the reputation" of Theresa May, who took over from Cameron following a Conservative leadership contest. "It's cronyism, pure and simple and proof the Tories will always put their own interests before those of the country," said Watson, according to the BBC. Outgoing UKIP leader Nigel Farage, who was one of the leading figures in the Leave campaign, said that the honors constituted "rewards for failure," while Conservative MP Andrew Bridgen also said the details of the list suggested cronyism.
The honors system is used to reward people judged to have made a valuable contribution to the public life of the U.K. Anyone can nominate someone, though the final decision on who is awarded is taken by an honors committee and sent to the prime minister and then the Queen, who hands out the honor. Outgoing prime ministers have the right to draw up a resignation honors list.