British Health Secretary Jeremy Hunt Eyes Prime Minister Bid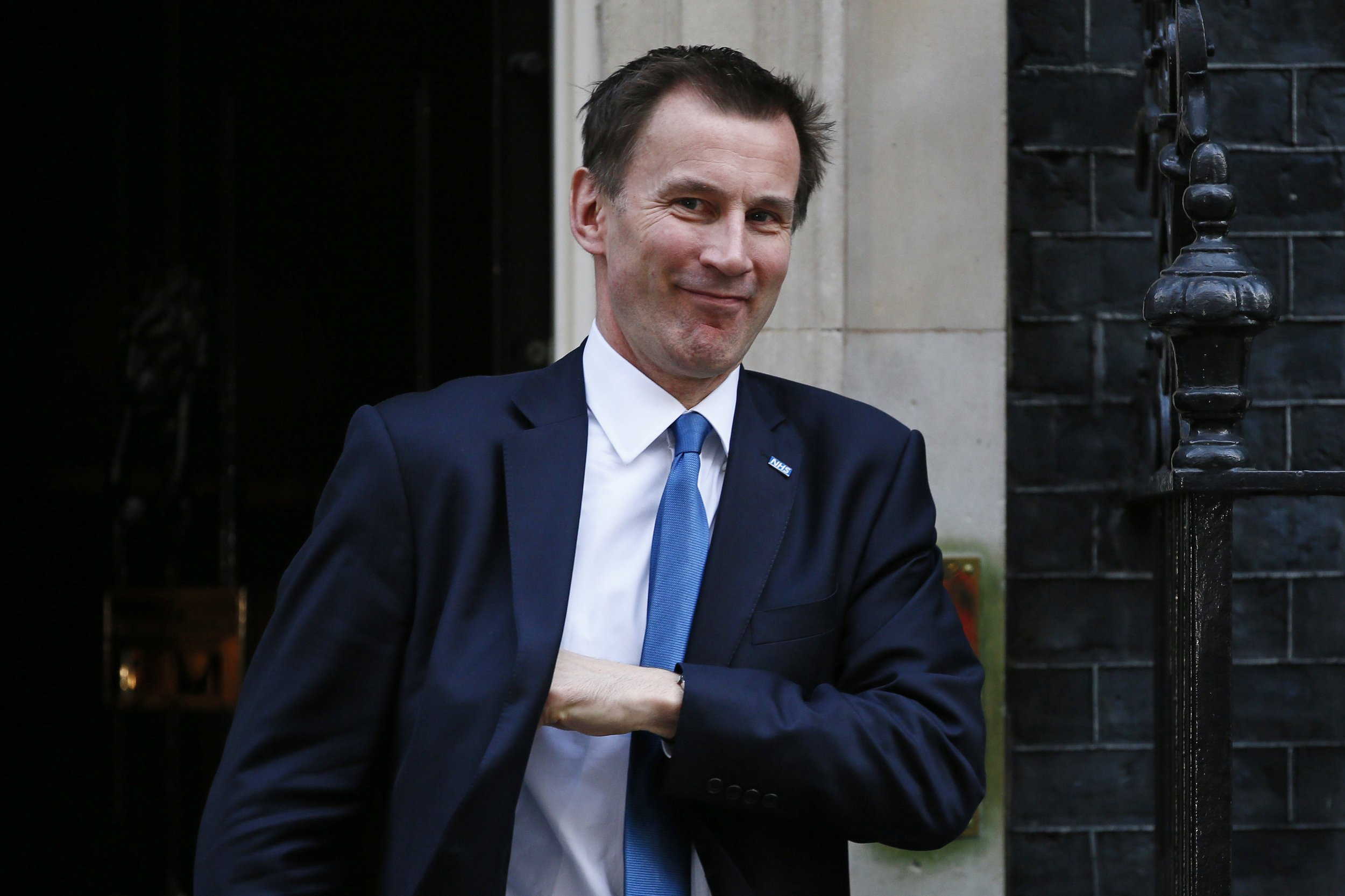 Britain's Health Secretary Jeremy Hunt is "considering" standing in the Conservative Party leadership contest following the resignation of Prime Minister David Cameron last week.
He told the Good Morning Britain show on ITV1: "I'm not going to deny it and I am considering it," but said his primary intention was to "make the argument as to the kind of Britain that we need to be out of the EU."
His comments follow a Daily Telegraph column, published Tuesday, in which Hunt advocated the U.K. pushing to remain in the single market, and also said that the U.K. should hammer out the terms of a new deal before invoking the official Article 50 exit mechanism with the EU. He said the terms of this deal should be put to the British public in a referendum or election manifesto.
But Hunt is unlikely to win the contest if he does participate. The two favorites are Boris Johnson, the ex-London mayor who led the successful anti-EU campaign in Britain's referendum, and Theresa May, the home secretary.
A poll of Conservative voters by YouGov, published in The Times Tuesday, put May in the lead, with 31 percent backing her, against 24 percent for Johnson.
But the poll does not separate out Conservative voters from Conservative members, and it is the hardcore membership, traditionally supportive of Johnson, that will decide the final vote.
Other potential candidates include Education Secretary Nicky Morgan and former cabinet minister Liam Fox, as well as the pairing of Stephen Crabb, the work and pensions secretary, and Sajid Javid, the business secretary, who would run as a potential prime minister and chancellor on a ticket focused on their working-class roots.