David Cameron 'Lying or Stupid' Over Stephen Green HSBC Allegations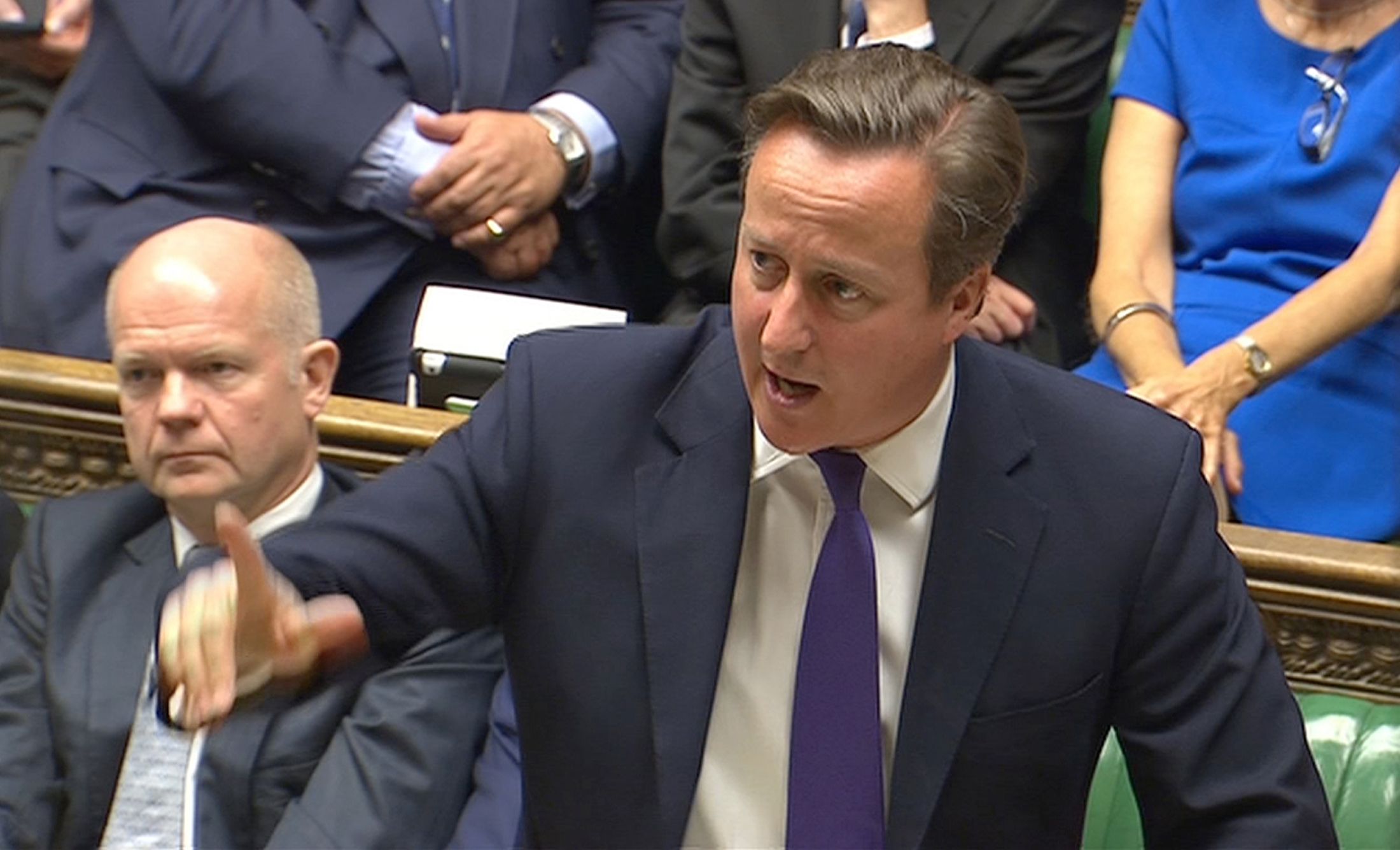 British prime minister David Cameron is either "lying or stupid" to say that he didn't know about allegations that Stephen Green's HSBC subsidiary was involved in advising its wealthy clientele on how best to avoid tax when he was appointed as trade minister to the coalition government in January 2011, according to an influential tax expert.
A cache of files, originally leaked by systems engineer Hervé Falciani in 2007, revealed that HSBC's Swiss private bank - which Green oversaw - had assisted clients with the withdrawal of large amounts of foreign currency and the concealment of 'black' accounts from domestic tax authorities, among other practices. The files were handed to Britain's tax authority, Her Majesty's Revenue & Customs (HMRC) in May 2010, eight months before Green was appointed to a government position by Cameron.
Richard Murphy, the director of Tax Research UK who campaigns against tax avoidance and for financial reform, launched the scathing attack on Cameron following the Conservative leader's denial that he had knowledge of the allegations when he was confronted by leader of the opposition Labour party Ed Miliband during Prime Minister's Questions yesterday.
Murphy, who in 2013 was ranked seventh in the International Tax Review's Global Tax 50, a list which details the "who's who of the tax world", published a blog post yesterday in which he said that all involved in the HSBC scandal were either "lying or stupid". When asked if this extends to Cameron, he said: "I think he is both. The answer is that he is both. He is lying and did know and he is stupid enough to believe that we think he didn't know. We're not."
"Do I think he [Cameron] knew about [the allegations]? Yes. Do I think Stephen Green should have disclosed it to him? Yes. Do I think that he did disclose it to him? Yes. Do I think in the circumstances that they therefore decided to ignore it? Yes. How could it not have been discussed? It's impossible to think it wasn't discussed."
On Tuesday, a government spokesman for Cameron told reporters: "No government minister had any knowledge that HSBC may have been involved in wrongdoing in regard to its Swiss banking arm prior to the reports of the last couple of days."
However, Murphy finds it is "staggering" that the government can claim that no minister had any knowledge of HSBC's potential involvement in wrongdoing as the accusations against Green were readily available on the internet which a simple background check, before he was appointmented minister, would surely have flagged to the prime minister or his team.
"It was perfectly easy for me to find out. So any proper vetting process for Stephen Green should have identified this information and drawn it to their attention. You only had to do a Google search at the time to find this out," he adds.
The tax expert's comments come as prominent Tory donor Lord Fink is embroiled in a row with Miliband over his tax affairs. Fink had accused the opposition leader of making "defamatory" statements regarding his tax arrangement but has dropped his threat to sue Miliband after telling the Evening Standard that the definition of tax avoidance is so extensive that "everyone does it".
Lord Green was HSBC's chief executive before becoming the chairman of the bank from May 2006 to December 2010.
HSBC has defended itself against the accusations that it helped its clients evade tax, saying that even though it was "accountable for past control failures", it had now "fundamentally changed".
Lord Green was not available for comment.
David Cameron 'Lying or Stupid' Over Stephen Green HSBC Allegations | Business