David Cameron Sees a 'Pathway' for an EU Renegotiation Deal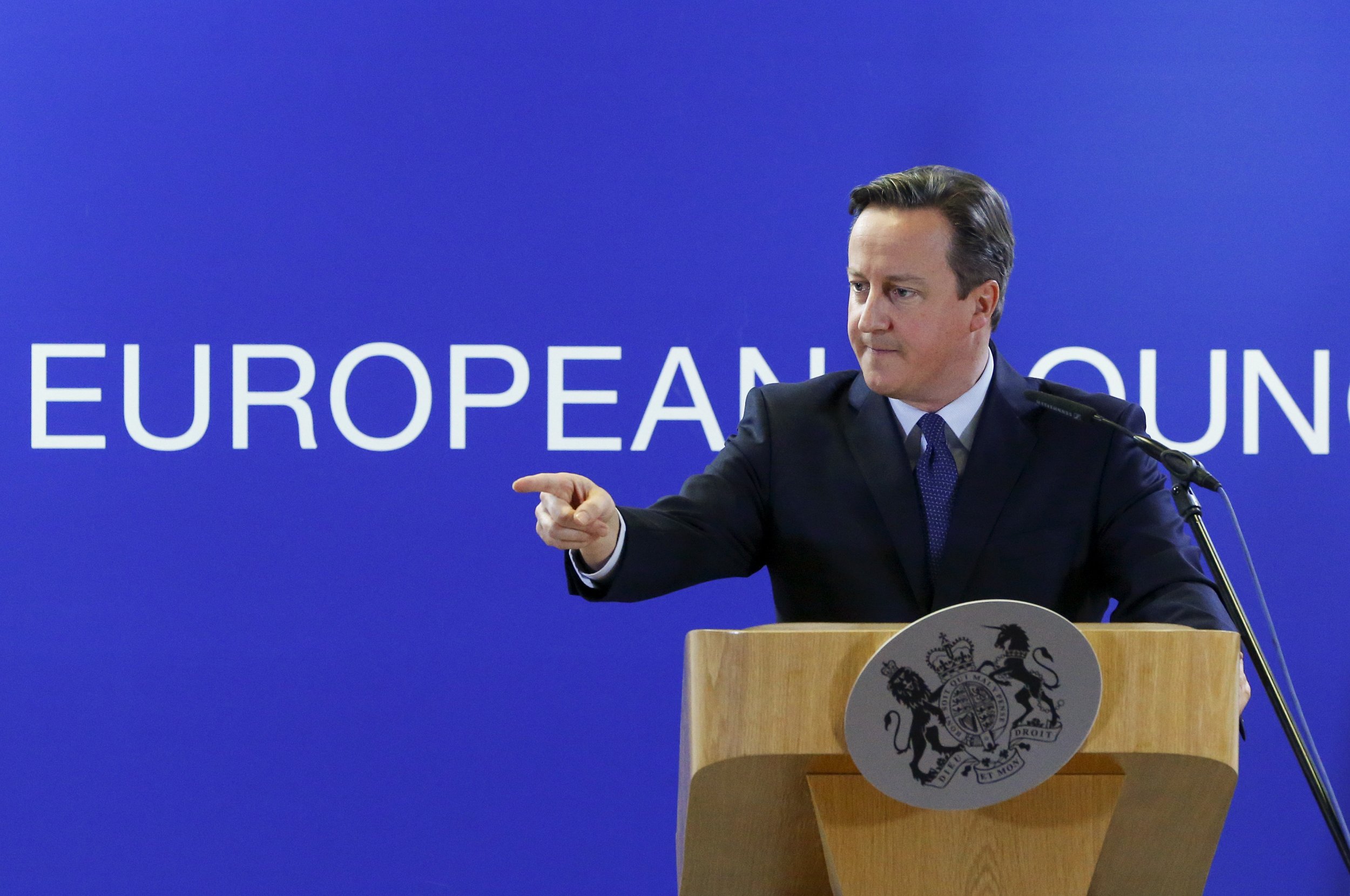 British Prime Minister David Cameron said on Thursday that he can see a "pathway" to a deal to keep Britain in the European Union, after talks at the EU summit in Brussels where he faced stiff opposition from leaders over his demand to curb migrant benefits.
"Nothing is certain in life, nor in Brussels, but what I would say is there is a pathway to a deal in February," Cameron said at a news conference following the talks on Wednesday. On February 18 and 19, EU officials will meet with the aim of finalizing the terms of Britain's renegotiation deal.
The prime minister is hoping to renegotiate Britain's membership ahead of a referendum scheduled for 2017 over whether the country should remain in the economic bloc.
European Council President Donald Tusk, chairing Thursday's meeting between the 28 EU leaders, said he feels Cameron is seeking a "fair compromise" over Britain's four demands for renegotiation and he was confident a deal could be struck by February.
But Tusk warned that none of the EU leaders would concede to discriminatory policies, referring to Cameron's proposal to stop EU workers obtaining in-work benefits for the first four years after their arrival into the U.K.
"This is unacceptable and for sure this is not the intention of our British partner," Tusk said.
Cameron on Thursday denied that the benefits curb had been rejected outright by the EU leaders. "In terms of welfare, no, I haven't put any other proposals on the table—I have put my four-year proposal on the table and it remains on the table," he said.
German Chancellor Angela Merkel said that she would work to uphold the EU's values in any renegotiation with the British government. "We made it clear that we are ready to compromise, but always on the basis that we safeguard the core European principles, which include non-discrimination and free movement," she said.
As well as the migrant benefits curb, Cameron is requesting the U.K. be exempt from committing to the EU's mission of an "ever-closer union," which aims to promote greater competitiveness and protection for EU countries that do not use the euro as their currency.