Panama Papers: Pressure Grows On George Osborne To Publish Tax Return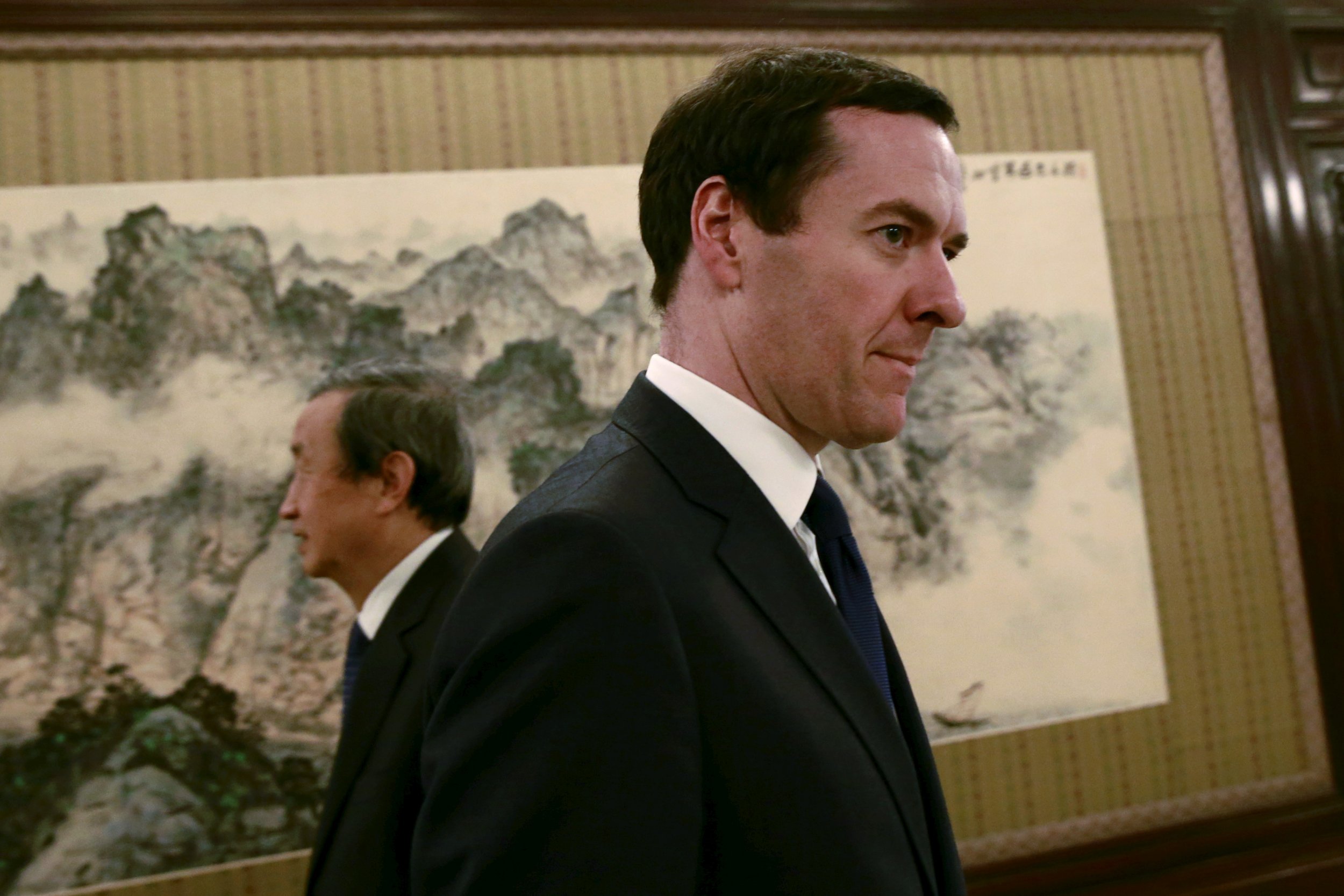 Britain's Chancellor George Osborne is considering making his tax arrangements public, as the fallout from the Panama Papers leak engulfs the U.K. parliament.
Osborne is facing pressure to follow Prime Minister David Cameron in publishing his tax return. The opposition Labour Party has "pointed out" that John McDonnell, Osborne's Labour opposite number, has already done so, the BBC reports. The Scottish National Party (SNP) is calling for all cabinet ministers to publish their returns, which would also include Osborne.
At the weekend, Labour leader Jeremy Corbyn said on the BBC's Andrew Marr Show that all MPs and others in the public eye, such as journalists, should consider making their tax affairs public. "I think it's probably a good thing if we move generally in that direction so everybody knows what influences are at play," Corbyn said.
A Treasury source said that Osborne is "always happy to consider ways to offer even more transparency," reports The Guardian, suggesting that the Chancellor may take this step. The source added that Osborne has "never had any offshore shareholdings or other interests."
The row comes after Cameron faced a week of questions about Blairmore, an offshore fund set up legally by his Father that was mentioned in the "Panama Papers" leaks. It took the Prime Minister until last Thursday to admit that he had made money from the fund in the past, but no longer owned a holding in it and had paid all the U.K. tax he was required to on the money.
Cameron published his tax return at the weekend after Labour called on him to do so, and faced further questions on Sunday about a £200,000 ($283,000) gift he received from his mother.
Cameron is expected to make a statement to MPs in parliament later defending his own tax affairs and the record of his government in cracking down on tax avoidance and evasion.
He will reportedly unveil a new law criminalising companies that fail to stop their employees facilitating tax evasion.
Speaking on the Today programme on Monday, Conservative MP Jacob Rees-Mogg said he expected to publish his own return. "The argument for doing so is that Caesar's wife must be above suspicion and that if you are managing the country's affairs and voting on them then the electorate want to know that you are doing it properly and independently," he said.