U.K. Leader David Cameron Visits Lebanese Refugee Camp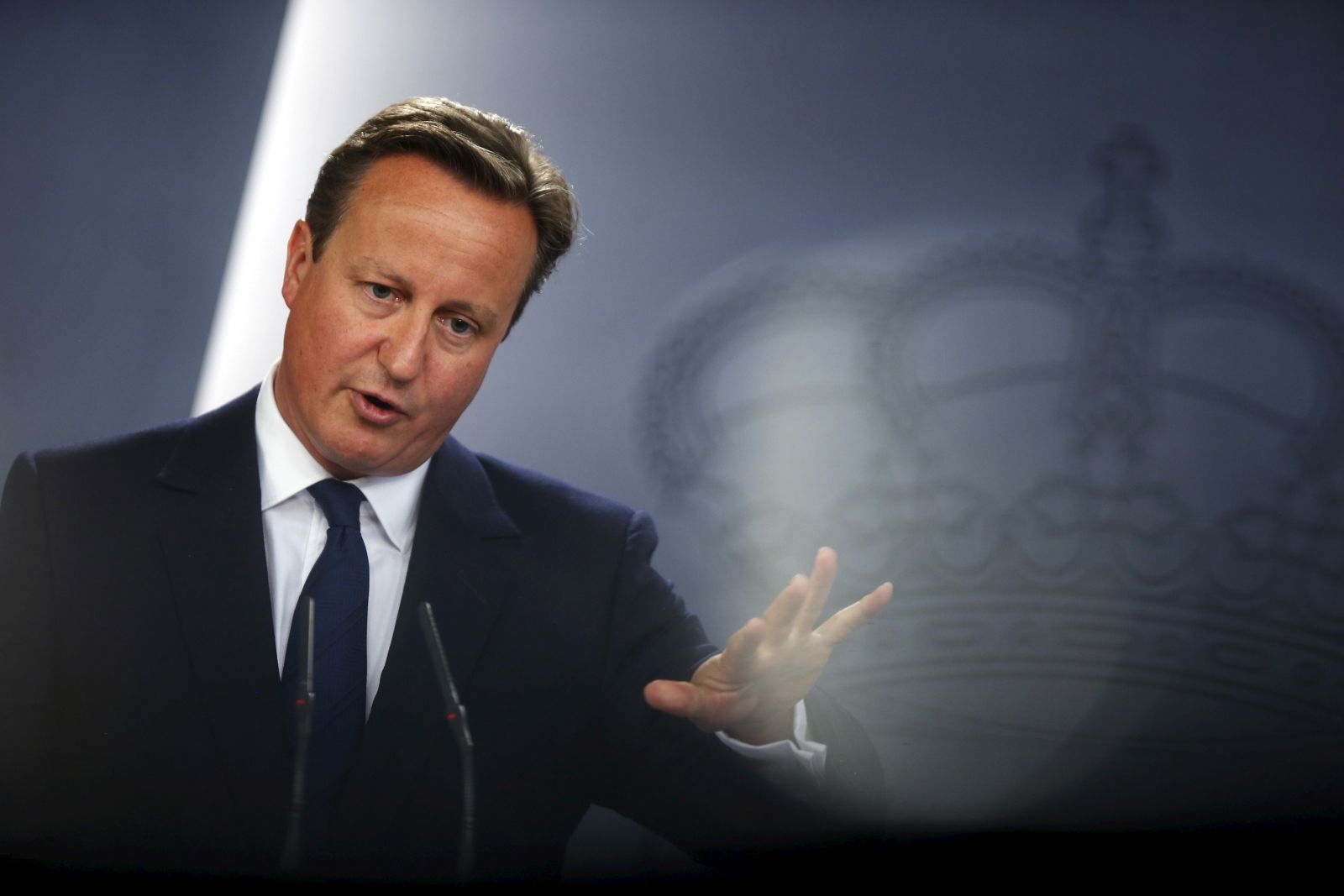 British Prime Minister David Cameron has visited a Lebanese refugee camp just a mile from the Syrian border amid a crisis which has seen an influx of refugees attempt to reach countries in Western Europe in a bid to escape poverty and conflict.
Cameron travelled by Chinook helicopter to a camp run by the U.N.'s refugee agency UNHCR in the Bekaa Valley, according to The Guardian newspaper, which lies close to the Syrian border and an area where the Al-Qaeda-linked Nusra Front and the militant group, the Islamic State (ISIS) are present.
While at the camp, the British leader called for the European Union to focus on helping the refugees in the countries surrounding Syria, such as Lebanon, Jordan and Turkey, who have taken in millions of Syrians fleeing the war between Syrian President Bashar al-Assad and Islamist rebels.
He said that British aid to the tune of 1 billion pounds ($1.5 billion) had prevented hundreds of thousands of refugees who have fled the war from "risking their lives" to reach Europe's borders by using treacherous routes across the Mediterranean.
"Around 3 percent of the 11 million Syrians forced from their homes have sought asylum in Europe. Without British aid hundreds of thousands more could be risking their lives seeking to get to Europe," he said at the Lebanese camp. "So these funds are part of our comprehensive approach to tackle migration from the region."
"Our goal remains to support the development of a secure, stable and peaceful Syria. Without our investment in international development the numbers of people seeking to embark on a perilous journey to Europe would be far greater."
He called on other EU member states to make similar contributions to the crisis as Britain, the second largest bilateral aid donor to the crisis behind the U.S.
"I wanted to come here to see for myself and to hear for myself stories of refugees and what they need. Britain is already the second largest donor to refugee camps...[and is] really helping in a way that many other countries aren't with serious amounts of money," he added. "We will go on doing that including increasing the amount of money we are giving to educate Syrian children here in Lebanon and elsewhere. I think that's absolutely vital."
Cameron announced earlier this month that Britain would accept 20,000 Syrian refugees from countries neighboring Syria until the end of his second term as British prime minister in 2020.
The U.N. released a report earlier this month revealing that more than 2,500 people have died attempting to cross the Mediterranean to Europe this year alone.
The crisis has risen to the top of the European Union's agenda as hundreds of thousands of refugees pour into the bloc's borders, with images of a drowned Syrian child who had washed up on a Turkish beach, swinging public opinion last week to force a Europe-wide response to the crisis.