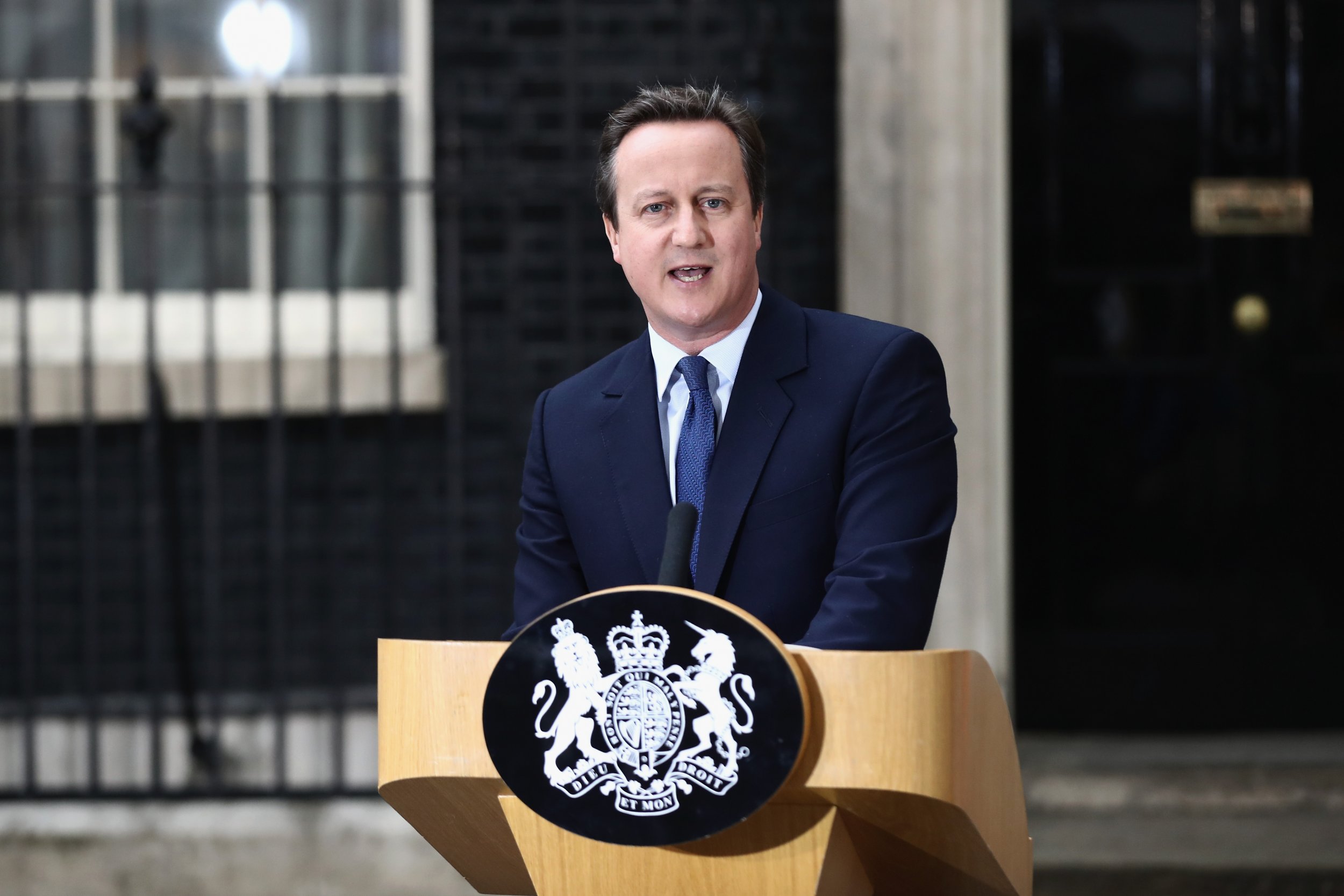 Former British Prime Minister David Cameron has signed a worldwide publication deal for his memoirs to be published in 2018.
Cameron—who resigned from power in defeat when the U.K. voted to leave the European Union in June—has promised the autobiography will give a "frank" account of his time in Downing Street and the challenges he faced, in particular the 2015 Scottish independence referendum and Brexit.
The as-yet untitled book will also address "all the key issues and decisions he made as prime minister, including critical reforms to the economy, welfare and education, the bombing of Libya, and the Parliamentary vote on Syria."
William Collins, an imprint of HarperCollins, won global rights to the book in a "hotly contested and significant deal" brokered by Cameron's literary agent Ed Victor, according to The Bookseller.
"It was an immense privilege to lead the Conservative Party for more than a decade and the country for over six years as prime minister," Cameron said in a press statement.
"I am looking forward to having the opportunity to explain the decisions I took and why I took them. I will be frank about what worked and what didn't. I am looking forward to working with the talented team at William Collins in the months ahead."
William Collins's executive publisher David Roth-Ey added: "We have a long tradition of publishing books by those who have held high political offices in Britain, from Margaret Thatcher's memoirs The Downing Street Years and The Path to Power to John Major's Autobiography and Peter Mandelson's The Third Man. William Collins is the perfect home for David Cameron's memoirs, and we are thrilled and very proud that he has chosen us to publish his book."
Cameron is expected to write the book in 2017, drawing on over 50 hours of audio recordings from his time as PM.