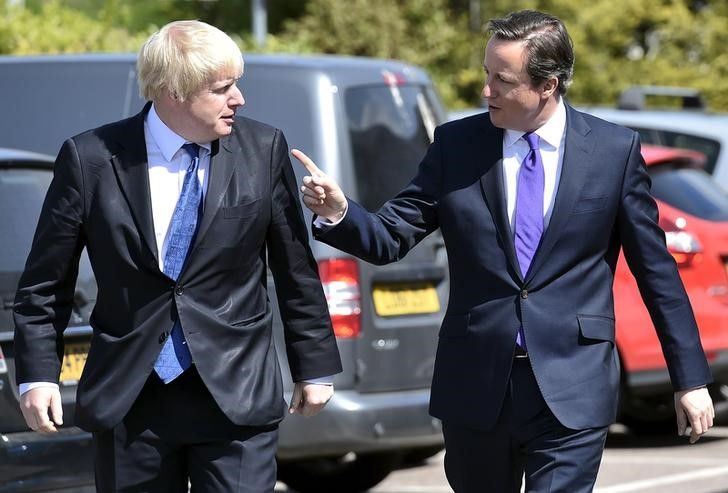 The pro-Leave Conservative colleagues of British Prime Minister David Cameron have issued a letter that called on the country's leader to remain in his position as a YouGov poll showed the Remain camp edging the vote.
British Conservative MP Robert Syms announced on Twitter that he had delivered a letter to the Parliamentary Private Secretary (PPS) of Cameron signed by 84 members of parliament (MP), with some notable pro-leave Tories missing from the list, such as former Work and Pensions Secretary Iain Duncan Smith.
"We believe whatever the British people decide you have both a mandate and a duty to continue leading the nation implementing our policies," he said the letter read.
Syms tweeted that "the letter thanks Prime Minister David Cameron for giving the British people a choice of their destiny today." He jested that none of the signatures had been signed "in pencil" after rumours stirred on social media that there was a MI5 conspiracy to change people's votes in pencil.
Among those on the list include the main face of the pro-Leave campaign, Boris Johnson.
Syms noted, however, that it was "not possible to approach all Vote Leave colleagues...but many have expressed support for the PM."
The referendum caused a major split in the Conservative party, threatening to cause the loss of key figures from the cabinet which ever way the result went. Commentators have suggested that Cameron should fall on his sword in the event of a Leave vote after campaigning for the country to stay in the European Union.
It appears that both sides are now making moves to try and heal the wounds opened by the landmark referendum, with Cameron expected to give a speech promoting party unity after the election, whatever the result.
Some of the Vote Leave backers in Cameron's party, and his cabinet, will have been aware that their positions would have been vulnerable in the event of a Remain vote and this letter may be an opportunity for them to protect themselves from a Cameron cull.