Trump-Loving Ex-Sheriff David Clarke Attacks 'Dying of Cancer,' 'Despicable' Harry Reid After Trump Remarks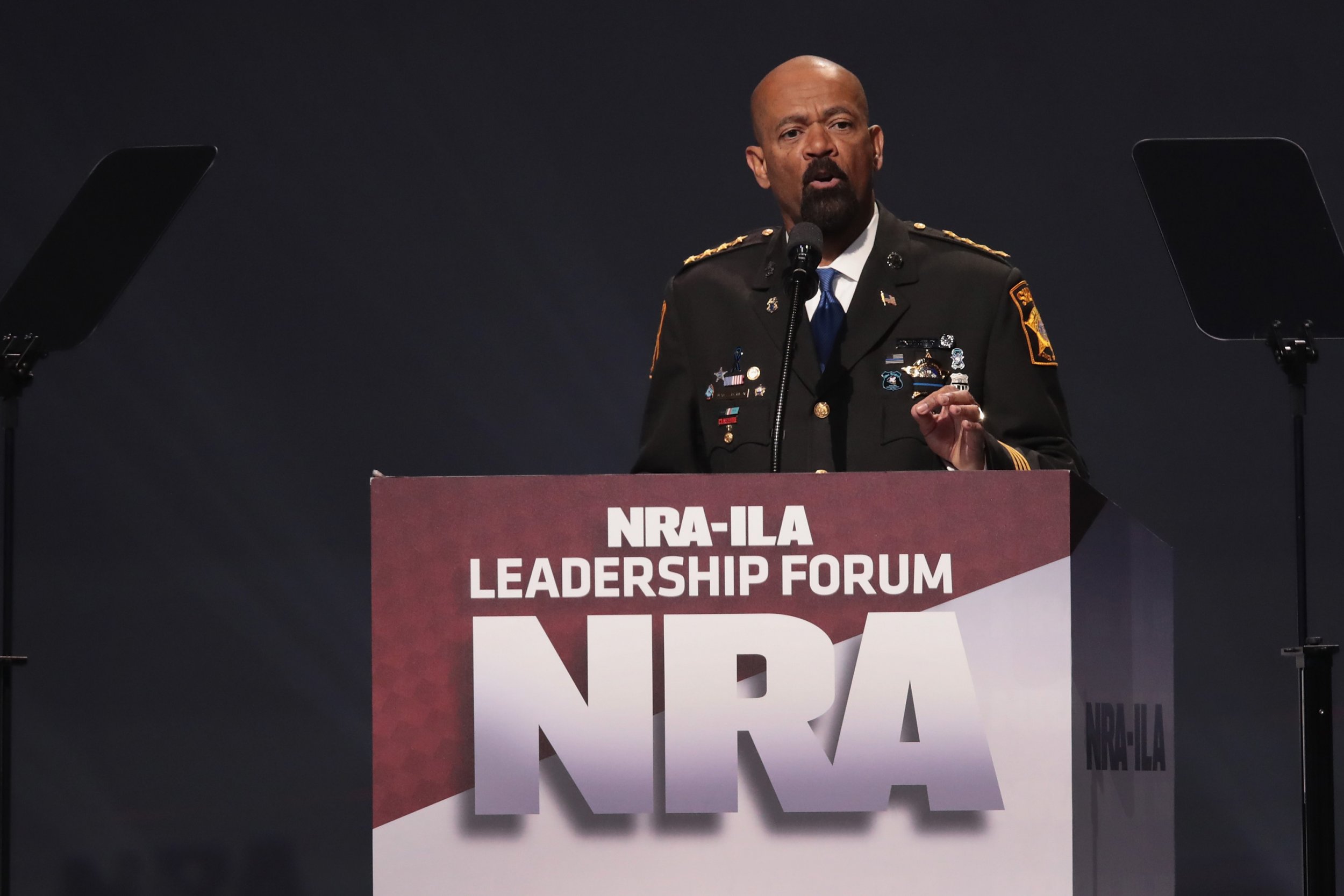 Former Milwaukee County Sheriff David A. Clarke Jr. lashed out at former Senator Harry Reid, who was quoted criticizing President Donald Trump in a New York Times Magazine article published Wednesday.
"I was willing to let Reid alone due to his dying of cancer but NOT AFTER THIS ATTACK against @realDonaldTrump. He's still in the ring of political warfare throwing rocks and therefore fair game to beat up on. Reid is a despicable human being," Clarke, an ardent Trump advocate, wrote Wednesday on Twitter.
The comments were among the many posted in reference to Reid's remarks, in which the Nevada Democrat said that Trump was "amoral."
"Trump is an interesting person. He is not immoral but is amoral. Amoral is when you shoot someone in the head, it doesn't make a difference. No conscience," the former Senate majority leader, who served in the upper congressional chamber from 1987 to 2017, told the Times magazine. "I think he is without question the worst president we've ever had. We've had some bad ones, and there's not even a close second to him.... He'll lie. He'll cheat. You can't reason with him."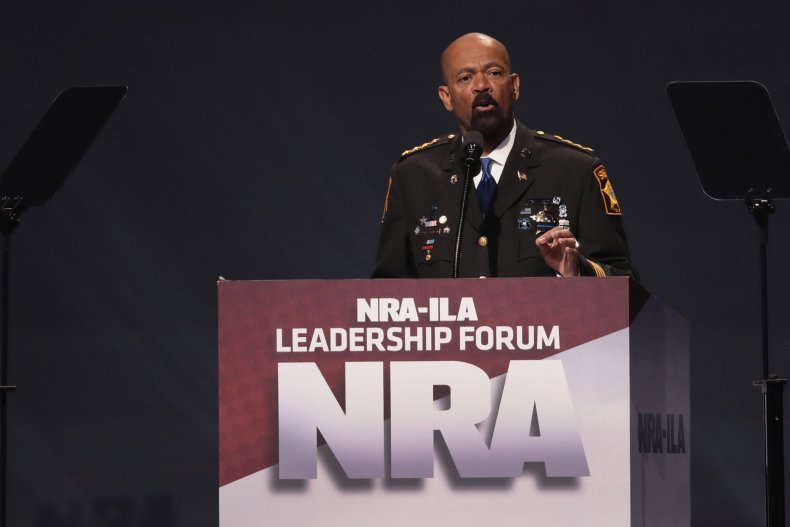 Reid, who was diagnosed with pancreatic cancer in November, had previously engaged in verbal warfare with Trump.
"He is not a nice man," Reid, 79, told NBC News in an article published last April. "And that's an understatement." While speaking with the outlet, Reid noted that Trump had once joked about an exercise accident that left the Democratic lawmaker blind in one eye.
"I think he should go back and start working out again with his rubber workout pieces," Trump told Washington Post reporter Robert Costa in 2016.
Clarke is a fervent Trump supporter who has frequently criticized Democrats and liberals. At the 2016 Republican National Convention he offered a passionate speech denouncing movements like Occupy and Black Lives Matters as "anarchy." He also praised the acquittal of Baltimore Police officer Brian Rice, who was cleared of charges after the death of Freddie Gray, who died from a broken neck while in police custody in 2015.
At Trump's inauguration, Clarke scoffed at bipartisanship. "When I hear people say we need to reach across the aisle and work with the Democrats, you know what I say? The only reason I'll be reaching across the aisle is to grab one of them by the throat," he said, according to Business Insider.
He was previously banned from Twitter after tweeting, "When LYING LIB MEDIA makes up MAKE NEWS to smear me, the ANTIDOTE is to go right at them. Punch them in the nose & MAKE THEM TASTE THEIR OWN BLOOD."
His remarks followed reports that the FBI had been given a warrant to search his emails.
Trump promoted Clarke's book, Cop Under Fire, in an August 2017 tweet.