Trump's Controversial Favorite Sheriff Will Get a Government Pension of $100K Per Year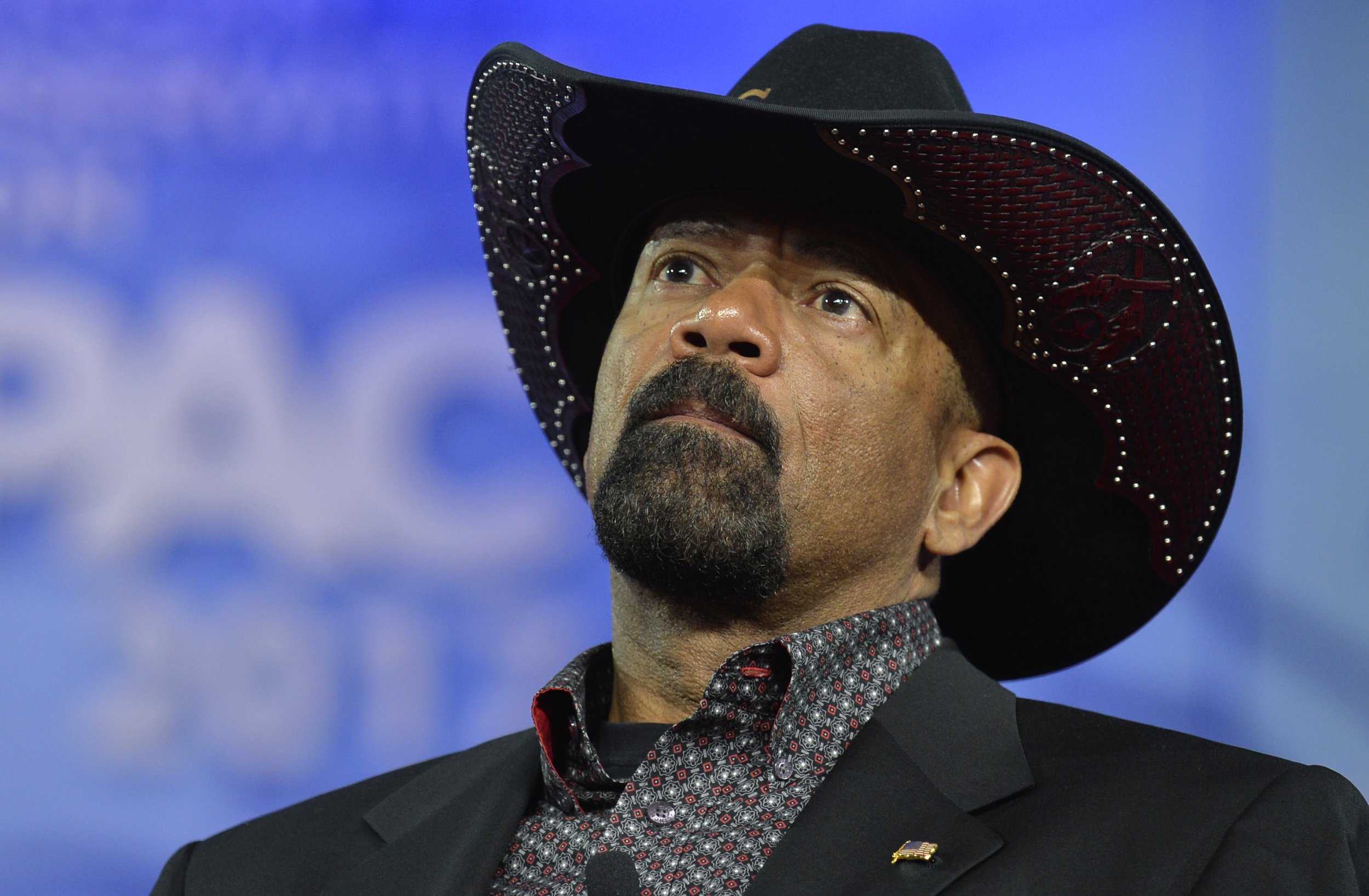 Donald Trump supporter and former Milwaukee County Sheriff David A Clarke Jr., who once called the government a "bureaucratic nightmare," will receive more than $100,000 a year in government pension payments.
Clarke resigned from his role as sheriff in August after serving for 15 years. The former sheriff will now receive monthly payments from the Wisconsin county of $2,695.64 and $5,706.91 from the city, according to the Milwaukee Journal Sentinel.
Clarke was paid $132,290 a year during his last two years in office, during which he promoted Trump in interviews and speaking engagements. In 2016, Clarke made $220,172 in "speaking fees, gifts, lodging, airfare" according to the Journal Sentinel.
"We can tell things have gotten out of hand by looking at the bureaucratic nightmare our government has become," Clarke wrote in his memoir, according to the paper.
Clarke started at the Milwaukee Police Department in 1978 before moving up to sheriff in 2002.
His tenure as sheriff has not been without controversy. Four inmates died during Clarke's tenure, and their families have since filed federal lawsuits.
But it wasn't until Clarke threw his support behind Trump and began speaking out on Fox News that he gained national attention. Clarke endorsed the president during the Republican National Convention.
Clarke is now working as a senior adviser and spokesman for America First Action, a pro-Trump super PAC.
With time on his hands, it appears that Clarke has now become more vocal out of office. Clarke was put on Twitter probation after attacking the media in several tweets. The former sheriff was put on read-only mode until he removed tweets threatening violence against the media earlier this week, according to CNN.
"When LYING LIB MEDIA makes up FAKE NEWS to smear me, the ANTIDOTE is to go right at them. Punch them in the nose," Clarke reportedly posted.
He also tweeted about making the media "taste their own blood" and poking the media "in the eye with a sharp stick and bitch slap these scum bags til they get it."
Last May, Clarke spoke out in an interview, claiming that he was going to be named an assistant secretary in the Department of Homeland Security under the Trump administration. But the White House declined to comment on Clarke's assertion.