David Copperfield: After Hearing Illusion Secrets, Jury Finds Magician Not Liable for Injuries to Vanishing Act Participant
Famous illusionist David Copperfield has been cleared of liability for injuries suffered by a participant in one of his signature vanishing acts.
The jury did, however, find the magician negligent concerning brain and other injuries suffered by a British man attending Copperfield's show at the MGM Grand hotel in Las Vegas in 2013, the Associated Press has reported.
The MGM hotel and Copperfield's company, Backstage Disappearing Inc., were also found to have been negligent, though none of the accused parties were found liable. This means Gavin Cox, 57, and his wife Minh-Hahn are unable to pursue monetary damages to help pay the $400,000 bill lawyers claimed stemmed from his injuries.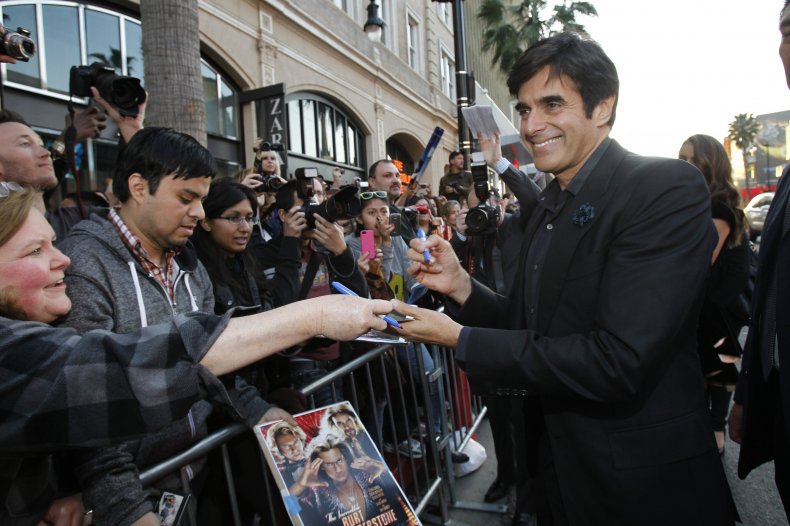 The accident occurred during Copperfield's finale "Lucky#13" act, in which randomly selected audience members seem to disappear from the stage and appear moments later at the back of the theater, waving flashlights.
As part of the trial, the world's highest paid magician was forced to reveal the secrets of the trick. Up to 13 audience members would be taken from the crowd at random, brought onto the stage and placed in a large metal cage. A curtain would drop, after which the 13 would be whisked backstage and down passageways, outdoor alleys and through hotel kitchens to re-emerge at the back of the auditorium just 90 seconds after "disappearing."
Cox's lawyer Benedict Morelli argued that the trick was inherently dangerous, though Copperfield and show producer Chris Kenner said some 55,000 people had taken part in the trick over the past 17 years.
"I was having a good time up until the time I was injured," Cox said, recalling being told to "Run! Run! Run!" through an outdoor alleyway coated with dust from nearby construction work. Cox said he fell hard on his right side and did not remember getting up to finish the act.
Copperfield told the court he did not see any dust in the ground of the alley when he walked through around 10 minutes before during another trick.
Cox said he received treatment for a dislocated shoulder from paramedics and at a nearby hospital after the show. He was later diagnosed with a brain lesion. Cox and his wife filed an accident report at the theater two days later and a lawsuit in August 2014, around nine months after the accident.
The illusionist said he did not know of any audience members who had been injured during the trick in the 17 years he had been performing it. However, three women testified in the hearing, describing injuries suffered in preceding years. One said she fell and hurt her knee just five months before Cox's accident.