United Passenger David Dao Plans to Sue Over Dragging Incident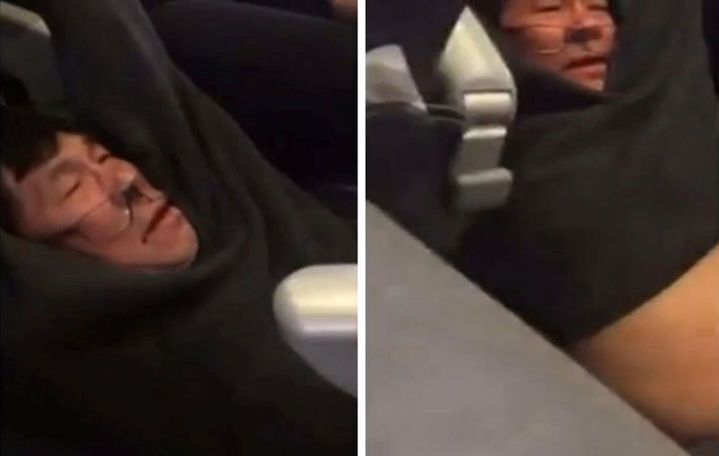 David Dao, the passenger who police dragged from a United Airlines flight on Sunday, plans to file a lawsuit, his lawyer said at a press conference on Thursday. Amateur videos of the incident have received widespread attention in recent days, and caused a public relations nightmare for the airline.
Thomas Demetrio, a lawyer for Dao, said at the press conference that a court hearing is scheduled for Monday in Chicago regarding the preservation of evidence for an eventual case. Dao "has come to understand that he's the guy," Demetrio said, "the guy to stand up for passengers going forward."
Related: After defending staff, United boss apologizes for "horrific incident"
"It has been a very difficult time for our entire family," Crystal Pepper, Dao's daughter, said at the press conference. "What happened to my dad should have never happened to any human being regardless of the circumstance. We were horrified and shocked and sickened to learn what had happened to him and to see what had happened to him."
On Sunday, Dao, 69, was removed from United Flight 3411 from Chicago to Louisville. Videos taken by passengers inside the cabin show police officers aggressively forcing the man from his seat, pulling him as he screams and then dragging him down the aisle. He appears to have blood on his face.
"We did not get the volunteers that we needed so we had to approach individuals one-on-one to let them know that we needed to rebook them on a later flight," Maddie King, a United spokeswoman, told Newsweek. "We had a couple of customers who deplaned, once requested, and then an additional customer was asked to deplane and repeatedly refused to do so. Unfortunately, that was delaying the departure of our aircraft so in rare instances like this the next step would be to involve law enforcement."
The Chicago Police Department said in a statement on Monday that the passenger "became irate," and that when aviation police tried to remove him, he fell and struck an armrest "causing injuries to his face." He was taken to a nearby hospital, the police said.
In an initial statement on Monday, United CEO Oscar Munoz said, "I apologize for having to re-accommodate these customers. Our team is moving with a sense of urgency to work with the authorities and conduct our own detailed review of what happened." Munoz also said the company would contact the passenger in the video.
But in an internal company email that news outlets published on Monday, Munoz wrote that while he regretted the incident, employees had "followed established procedures," and he claimed the passenger was "disruptive and belligerent."
In a follow-up statement on Tuesday, Munoz called what happened a "truly horrific event." "Like you, I continue to be disturbed by what happened on this flight, and I deeply apologize to the customer forcibly removed and to all the customers on board," he added. "No one should ever be mistreated this way."
Dao was hospitalized until Wednesday night and is said to have suffered "a significant concussion" and a broken nose and lost two front teeth, according to Demetrio. At the press conference, Demetrio dismissed claims that the incident happened because of Dao's Asian heritage, and he likened the police involved to "storm troopers." "This was not a troubled passenger. This was not a nut job," he said. "Should he have been unceremoniously dragged out of the plane the way he was?"
But Sunday's incident is part of a larger problem, according to the lawyer. "For a long time, airlines—United in particular—have bullied us. They have treated us less than maybe we deserve," Demetrio said. "We want respect and we want dignity. That's it. Not a big deal."
United stock prices have taken a tumble since the event, which was the second PR debacle for the company in recent weeks. In March, the airline was criticized for stopping two teenage girls from boarding a flight because they were wearing leggings. The company later said that because the teenagers were traveling as guests of United employees, they had to adhere to a specific dress code.
Demetrio would not specify when Dao plans to file the lawsuit. Munoz, the United CEO, has said the company is reviewing its policies and will release the results of that review by April 30.