Manchester United News: Former Real Madrid President Hints At David De Gea Deal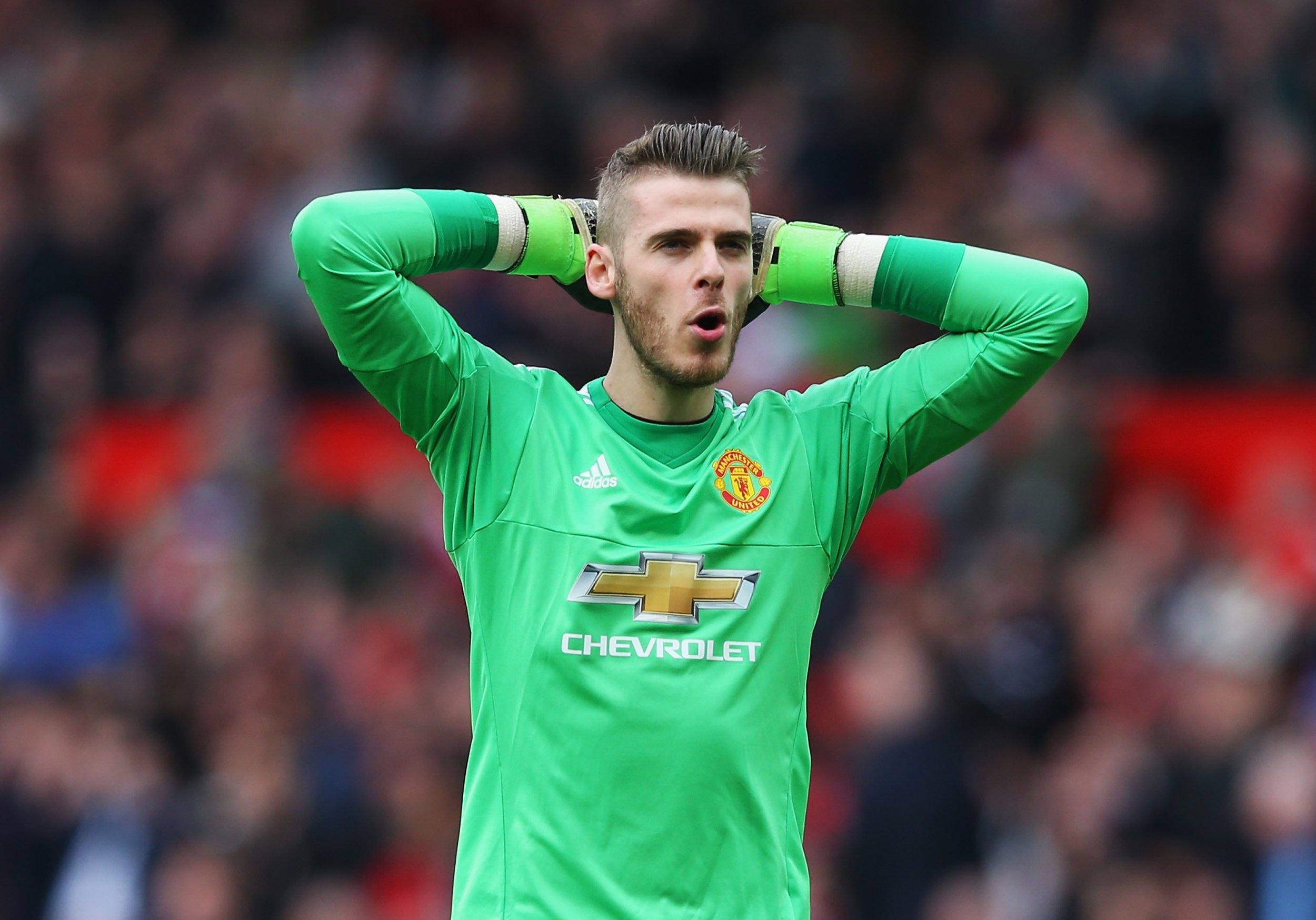 Former Real Madrid president Ramon Calderon may have set Manchester United fans' hearts a flutter with this latest revelation about David De Gea.
Calderon , who was Madrid president from 2006 to 2009 before he was succeeded by Florentino Perez, told talkSPORT, the British broadcaster, that a deal may still exist to take United goalkeeper De Gea to the Santiago Bernabeu.
Spaniard De Gea, who began his career at Real's great rival Atletico Madrid, was at the centre of one of last summer's great transfer sagas, with the deal to take the 25-year-old to the Spanish capital only falling through at the last moment, when United and Real could not sort out the paperwork in time.
But Calderon revealed that an agreement may yet be rekindled to move De Gea on.
"It would be really strange if David De Gea came but no doubt he is one of the best and also he's a Spaniard, which helps," Calderon said.
"Apparently there is some agreement. They had a deal from last [summer] for him to come but I can't tell you [for sure] as I don't have personal knowledge of that."
De Gea has eight caps for Spain and has long been regarded as Iker Casillas' replacement as the country's national team goalkeeper.
But it is at United that he has grown his reputation, putting in a series of fine displays this season in a middling to disappointing season for Louis Van Gaal's team.
Joel Robles, the Everton goalkeeper from Spain who was with De Gea at Atletico from 2005 to 2008, says his friend is "so happy" with life in Manchester.
"I like David. I think now he is in a good moment in Manchester and, yes, David is so happy in Manchester," Robles, who started for Everton in its 1-0 defeat to United on Sunday, said.
"After the summer I don't know the situation. Real Madrid are a top team but for me David is happy in Manchester and has kept up the level of performance."