David Eason Threatens 'Teen Mom 2' Star Chelsea Houska's 'Punk' Father on Instagram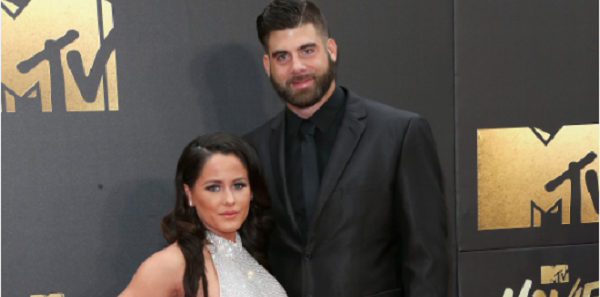 David Eason posted a threatening Instagram message to fellow Teen Mom 2 star Chelsea Houska's father, Randy Houska, on Wednesday, according to US Weekly. In a series of videos, Eason offered to realign Randy Houska's jaw, for free.
"Mr. Randy, I'm going to ask you a question, punk. When was the last time you had your jaw realigned? Hey punk, huh? You need to get straightened up? I'll do it for ya, free of charge. Come on down to my dentist's office, bud. I can even pull teeth. I can realign your jaw," Eason said in the video.
Why was Eason threatening Randy Houska? Apparently, Eason claimed Randy Houska was "talking s**t" about him. "So you trying to tell me, that some grown a** man, who is supposedly happy in his life, he's got to keep talking s*** about me? Why though?" Eason asked.
"Maybe you don't got enough people coming in to your dentist office," he continued.
Eason was wearing a flag bandana in the series of videos, which came just a few days after he shared a photo of himself draped in a Confederate flag, sparking instant criticism from his followers. It's unclear if Randy Houska had anything to say about Eason's flag photo, but Eason went on to threaten him over it anyway.
"Does this flag offend you?" he asked in a third Instagram video. "Because you know what it means, I've got guns, don't f**k with me. And I've got vicious dogs."
The videos have since been deleted from Eason's Instagram page.
Eason's threats against Randy Houska comes nearly two weeks after Jenelle Evans's hysterical 911 phone call was leaked.
During the call, a sobbing Evans accused Eason of assaulting her and said he heard her collarbone crack after he pinned her down to the ground. She was taken to the hospital by a private car after the ambulance was canceled. No arrests were made, although authorities did visit the couple's North Carolina home in response to the call.