Who Is David Ermold? Gay Man Denied Marriage License By Kim Davis Runs To Defeat Her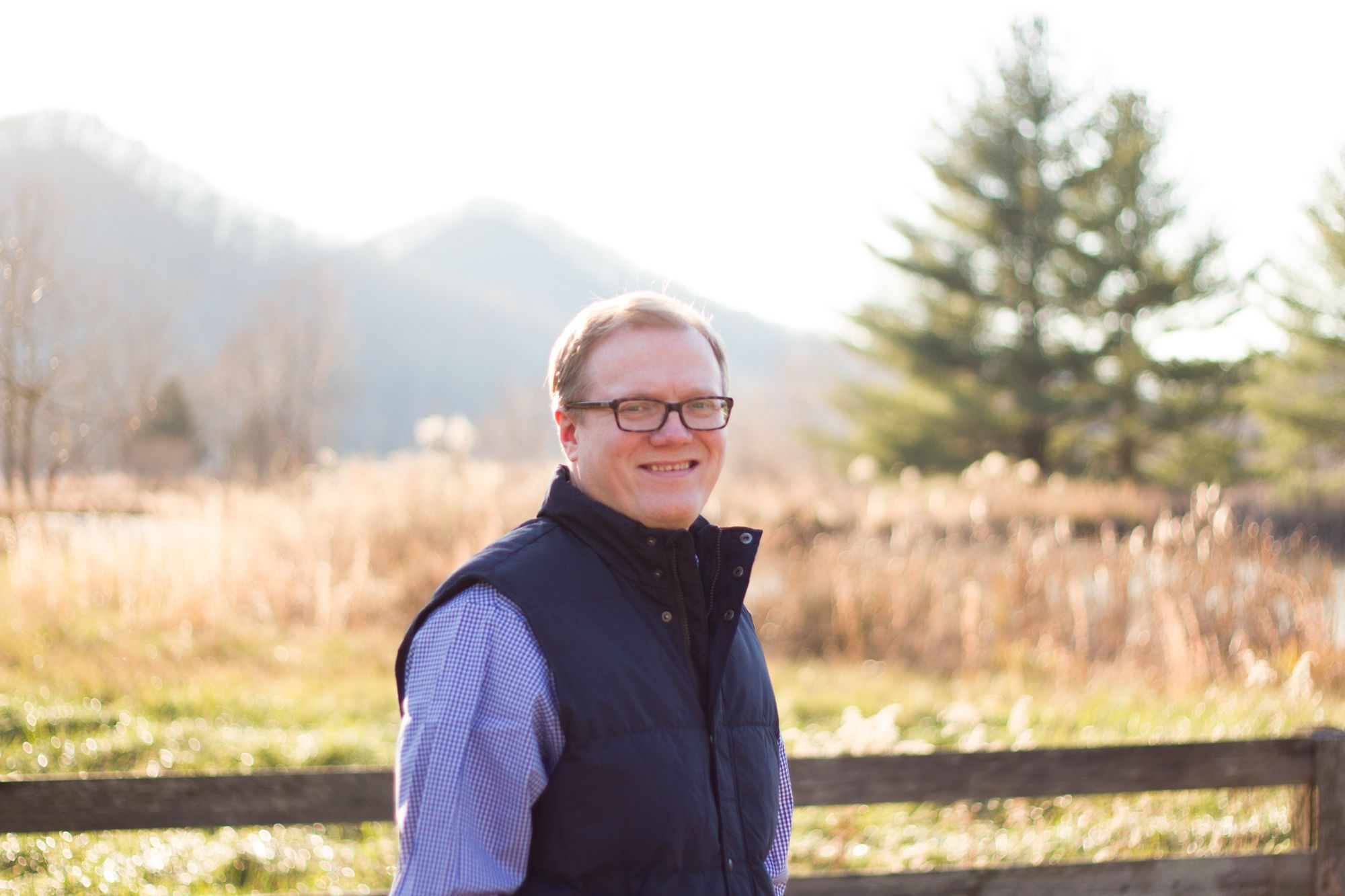 The county clerk in rural Kentucky who went to jail rather than give marriage licenses to gay people is facing a re-election challenge from one of the gay men she tried to prevent from marrying.
Rowan County Clerk Kim Davis made international headlines in 2015 when she denied a legal marriage license to five gay couples. But on Wednesday, one of the men she opposed will officially launch his campaign to retire her from office.
"I can't let this happen," David Ermold told Newsweek. "I just cannot sit by and just let her take that seat without a fight."
Ermold has lived in Rowan County for 14 years. He was excited about marrying his boyfriend of almost two decades, but instead of a marriage license, he and his now-husband, David Moore, got a lawsuit. They were one of the five couples who sued Davis after she refused to grant them marriage licenses on the grounds that doing so went against her religious beliefs. That case is still working its way through the courts.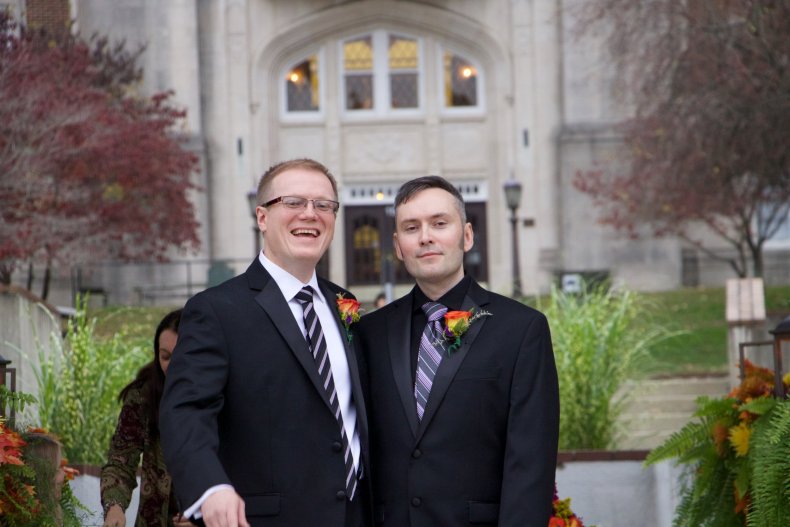 "That was just a disappointing day," Ermold said. "And then it just got so tiresome. We went back three times, and it was just exhausting."
Their visit was recorded, and it received national attention.
Davis has been a champion of anti-LGBT rights. She stopped issuing marriage licenses, which is the clerk's main job, after same-sex marriage was legalized. After the five couples sued her, a judge ordered her to issue the licenses, but she refused and spent five days in jail, only to be greeted afterward like a hero by conservatives, including then-presidential hopeful Mike Huckabee.
After Davis was released, she still refused to sign the marriage licenses, leading the Kentucky Legislature to change the law so clerks don't have to sign their names onto the licenses. She kept her job, and, more recently, even took her fight internationally by campaigning against LGBT rights in Romania. Now she's running for a second term.
For Ermold, an English professor at the University of Pikeville, it's his first run for public office. He said he wants to "restore professional leadership, fairness and responsibility to the clerk's office."
He said he couldn't watch Davis continue to hold public office after what she's done to LGBT people, but he realizes how contentious the election is likely to be. Rowan County, population 24,000, voted for Donald Trump by a 58-37 margin last year.
"We have some minds to change, and that's going to be difficult," Ermold said. "One of the politicians doesn't think Rowan County is ready.… That day was the day in my mind that I thought, You know what, I'm going to prove all these people wrong."
But for Ermold, this election will turn a local election for Rowan County clerk into a national issue, echoing the 2017 elections in Virginia that turned Danica Roem and Chris Hurst into national icons.
Roem, the first openly transgender woman to win a seat in a state legislature, beat Republican Bob Marshall, who introduced one of the anti-transgender bathroom bills. Hurst, who was also elected to the Virginia House of Delegates, is the boyfriend of a shooting victim and defeated a National Rifle Association-backed opponent.
Ermold hopes to be more than just a symbolic opponent to Davis. He wants to tell people who have been discriminated against, as he has, that there is room to succeed.
"We need to not just symbolize. We need to send a message out to all these people saying it's OK," Ermold said. "You are important."
He added, "It doesn't matter whether I'm LGBT or not. If I'm qualified to do a job, I should be able to do the job."
Davis, for her part, isn't worried. Her mother was Rowan County clerk for 30 years before she took over her post.
"She loves her job, and she loves the people," Mathew Staver told the Associated Press last month. He is the founder of Liberty Counsel, the Florida-based law firm that has represented Davis.
"I'm sure [the election] will probably have more attention because of who she is, but, you know, she doesn't have any major concerns about it," he said.