David Guetta's Euro 2016 Official Song: The Review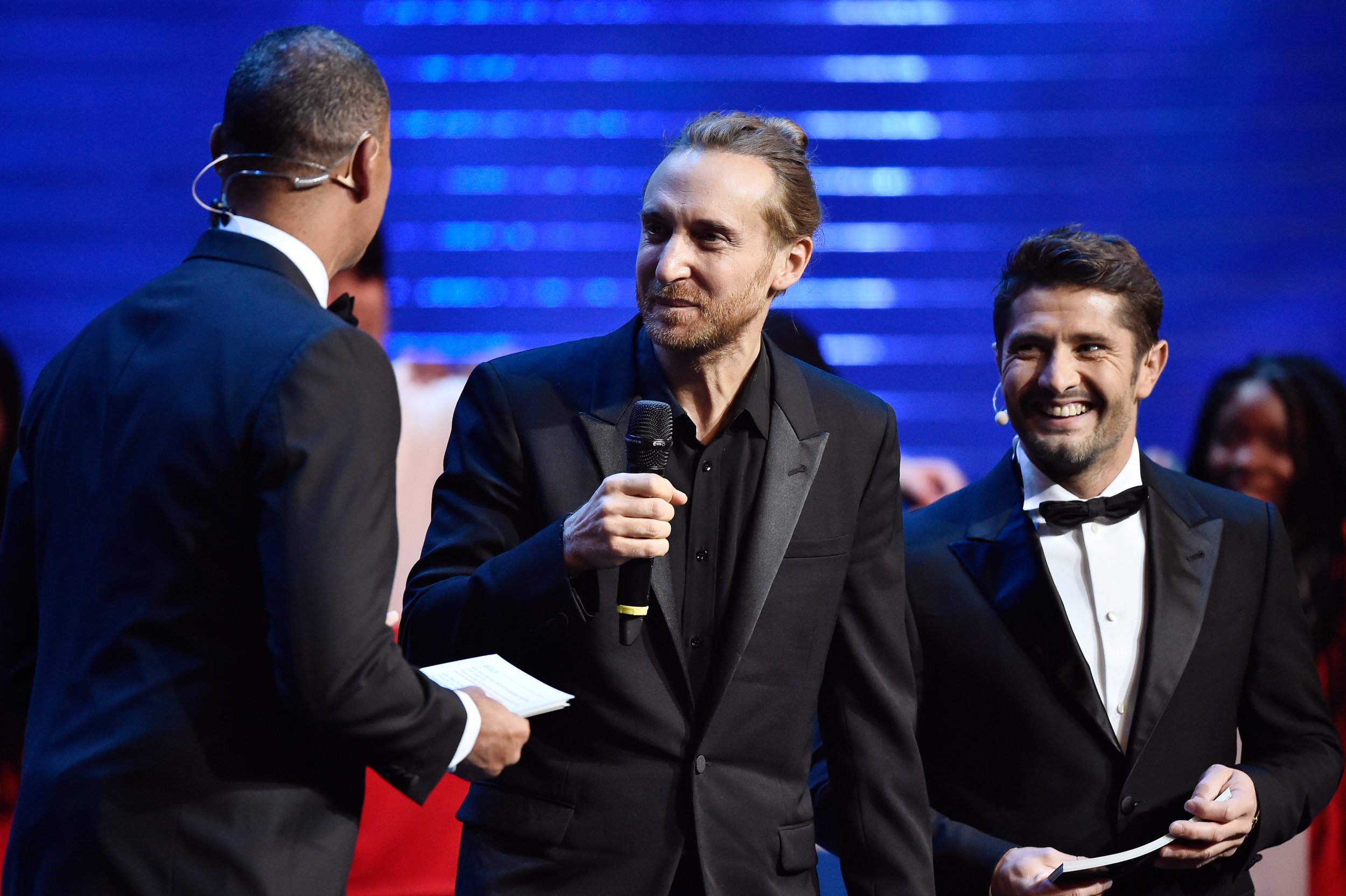 "We're in this together," wails Swedish chanteuse Zara Larsson, repeatedly, on "This One's For You," the official UEFA Euro 2016 "anthem" by David Guetta, perhaps foreshadowing Roy Hodgson's words when Chris Smalling blasts a penalty against the crossbar in Lille in early July.
I think "anthem" is what you're supposed to call this type of musical euphoria, even when you're standing in the rain outside Ministry of Sound at 3am on a Saturday morning, someone else's vomit on your shoes and WKD-induced warp visions travelling in front of your bleary eyes.
Now aged 48, Guetta is possibly the world's most famous "Superstar DJ"—having sold a whopping nine million albums and 30 million singles worldwide in the course of his two decade long career. My experience of him is limited to "Sexy B***h", his 2009 single with the rapper, Akon, in which the duo memorably, and with a healthy dose of irony, I think, tried to find words to describe a lady without being too disrespectful.
Here the mysteriously alluring, long-haired Frenchman plays a background role, as Larsson hollers sweet nothings into the air in a song that fills the heart and then deflates both aortas, in a similar manner to a Eurovision entry.
The intriguing thing about the song's lyrics, which are possibly better suited to being sung on the terrace of an Ibiza club, rather than in the stands of a football stadium, is how little football features. Instead it's laced with inane new ageisms such as: "We're born to fly; So let's keep living 'till it all falls down,"
The closest you get to anything Euro 2016-related is a minute and a half in, when Larsson sings something incomprehensible about "colored flags" and "there's a playing field; it's full of winners, we're breaking new ground."
In Britain, when we do tournament songs, they tend to be steeped in our ancient history of success and our more recent one of failure. The stone cold classic, "World In Motion" has Kenneth Wolstenholme's commentary at the start; the lyrics refer directly to the football; of course, there's the terrible rapping from John Barnes in there too.
"Three Lions (Football's Coming Home)" hardly needs any introduction, Baddiel and Skinner running through a list of England's best, and direst, moments, before engaging in a brilliant kick-around with the squad, including a genuinely hilarious recreation of Sir Bobby Charlton's thunderstrike against Mexico in the 1966 World Cup.
But what does Larsson mean when she says, "Let's close our eyes; and let the moment drive the whole world out"? Is it delighting in the opening ceremony, in a grand French victory, or in finding endives at half price in a St Etienne hypermarché?
"This One's For You" is appropriately titled—it's a football song in name only, for everyone. Perhaps, probably even, that is the point—a feel-good club ditty, generic in the best sense of the word. Let's just hope that better reasons to party present themselves during the tournament.