David Harbour Considered Killing Cat to Get Into Character
Stranger Things star David Harbour has revealed that he once briefly considered killing a cat several years ago to get himself into character for a role.
In a recently published interview with GQ, the 47-year-old screen star revealed that he is "very much trained in classical American method acting," a technique used by a number of actors to emotionally identify with the characters they portray.
To prepare for such roles using the method pioneered by Russian theater practitioner Konstantin Stanislavski, actors often embody the character in question—often living in the way they would have lived for extended periods of time.
The Method, as it is usually referred to, has divided the entertainment industry over the years, with some actors being revered for the performances they've pulled off using the immersive practice, while others have expressed little or no patience with it.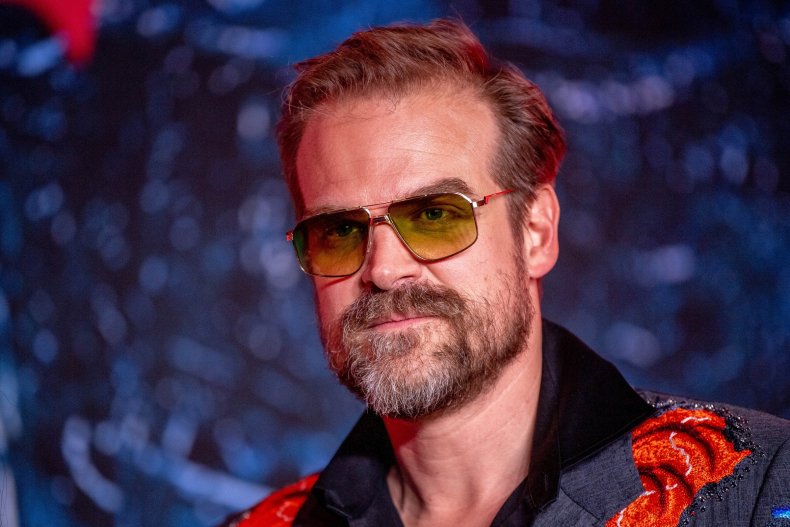 Speaking with GQ in an article published earlier this week, Harbour admitted that he once considered resorting to extreme action to get into character.
"When I was younger—it's so embarrassing—but I remember playing that famous Scottish King. And being like, 'I'm gonna kill a cat' or something: 'I'm gonna go murder something to know what it feels like to murder,'" he recalled.
"I didn't actually do it, obviously," the New York-born star added. "Not only is that stuff silly, it's dangerous, and it actually doesn't produce good work."
Pointing to Daniel Day-Lewis as a respected example of a method actor, Harbour said: "He's an extraordinary actor who I'm captivated and fascinated by. [But] when he explains his process it sounds like nonsense to me."
Fellow actor Jake Gyllenhaal recently admitted that he once thought he had to be perceived as a "serious method actor" in order to win awards, before coming to the realization that acting is "stupid" and that his job should be "fun."
Back in April, Gyllenhaal hosted Saturday Night Live and his monologue reflected on the last time he fronted the show—back in 2007, when he was promoting Brokeback Mountain and there was a "George W. Bush sketch" and "jokes about the first iPhone."
The 41-year-old discussed how he ended up with a "reputation for being this serious, intense method actor" despite not being "good" at it, and explained how he got into method acting for his role in the 2014 action thriller Nightcrawler.
"But honestly, I wasn't even that good at method acting," he explained. "I remember for this movie Nightcrawler, I went to the director and I was like, 'Get ready for me to lose 48 pounds and win the Oscar.'
"And then a week later I was like, 'How would you like to see an actor lose 36 pounds and win the Golden Globe?' And then I showed up on set and I was like, 'You're looking at a guy who gained 10 pounds and doesn't care about awards!'"
Gyllenhaal actually did end up losing 30 pounds for the role, he told Variety at the time. But in striving to be a "serious" actor, Gyllenhaal later revealed he "forgot how to have fun."
The actor conceded that acting is "pretend" and should be fun, not so intense and dark.
"That's when I realized something I should have realized a long time ago—acting is a really stupid job. It's pretend! And it's fun and it should be filled with joy," he said. "Well, I'm finally embracing that joy again, and that's why I'm back standing on this stage!"