Industrial Worker Known As 'Moose' Died After Falling Into Vat of Sulfuric Acid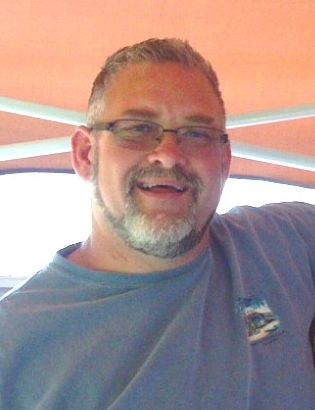 A worker at a plant in Michigan has died in a tragic industrial accident after he fell into a vat filled with sulfuric acid and became completely submerged.
The manufacturing plant in the Detroit metro area is calling the death of its employee David Hill, lovingly known to his colleagues as "Moose," a "serious industrial accident," The Detroit News reported.
Hill, a 54-year-old grandfather, died Saturday after he became completely submerged in a 160 degree Fahrenheit mixture of 10% to 12% sulfuric acid, despite the desperate attempts of his colleagues at the Michigan Seamless Tube firm to save him.
"Other employees, co-workers saw him in the tank," Fire Chief Robert Vogel said. "He was completely submerged and was 100 percent covered in burns. The gentleman was trying to get out. They ran and grabbed him and pulled him out."
Hill's colleagues managed to pull him out of the vat, despite suffering chemical burns themselves in the process. They placed him under a safety shower until paramedics arrived at the scene.
Police in the South Lyon suburb of Detroit responded to an emergency call concerning the incident at the manufacturing facility at 12:21 p.m. Hill was then rushed to a local hospital where he died of his wounds 11 hours later.
"He was speaking when we were there," Vogel explained. "He was walking and talking. Unfortunately, he passed. It was pretty extreme burns."
While it is unclear exactly how Hill came to fall into the vat, police have called the incident an "occupational accident," with no criminal charges filed, the Oakland Press reported. The Michigan Occupational Health and Safety Administration has said it is conducting its own investigation into the episode which could take several weeks or months.
Hill had served in the U.S. Army Motor Pool and reportedly loved boating and fishing in his free time. He is survived by his wife, Pamela, and his two daughters Ashley and Jacquelyn.
Mark Hommel, a spokesman for the Michigan Seamless Tube company, said Hill had been "a valued employee," and joined the company in April 2017. He said the manufacturing firm was working closely with the Occupational Health and Safety Administration "cooperating fully" and conducting its own "comprehensive investigation."
Stephen Kobylarz, one of Hill's neighbors, described the steel worker and his wife as a very nice couple. "They are just very nice people, quiet," Kobylarz said. "They just loved their new house and the countryside, the wildlife, the deer. They mentioned they'd seen a coyote. They are just very, very nice people. It was really a shock when I heard about it."
Industrial Worker Known As 'Moose' Died After Falling Into Vat of Sulfuric Acid | U.S.