David Hogg Calls For Laura Ingraham Advertising Boycott After 'Summer Camp' Comments
Parkland school shooting survivor David Hogg suggested on Tuesday that advertisers boycott conservative television host Laura Ingraham after she made comments likening makeshift detention centers for immigrant children to summer camps.
"If we get these advertisers pulled maybe @Ingraham will have to become a camp counselor and learn how wrong she is," he tweeted before listing, "1. @BeachesResorts & @SandalsResorts 2.@SIRIUSXM 3. @CarfaxReports 4. @AceHardware 5. IAC (Angie's List, Home Advisor, Match) 6. @Cabelas 7. @JohnDeere."
Ingraham, a host on Fox News, defended President Donald Trump's administration amid its policy to separate children from their parents at the border. There has been a national uproar against the policy as striking images of kids contained in chain-link cages and audio of children wailing for their parents has surfaced.
"More kids are being separated from their parents and temporarily housed in what are essentially summer camps, or as The San Diego Union-Tribune described them today, as basically looking like boarding schools," Ingraham said on Monday. "The American people are footing a really big bill for what is tantamount to a slow-rolling invasion of the United States."
Fox News issued a statement in response to the situation.
"Laura Ingraham's very personal, on-the-ground commitment to the plight of impoverished and abandoned children—specifically in Guatemala—speaks for itself," it read. "So too does her strong belief in a commonsense, legal immigration system, which will continue to be a focus of her show. FOX News will never tolerate or give in to attempts to silence diverse viewpoints by agenda-driven intimidation efforts."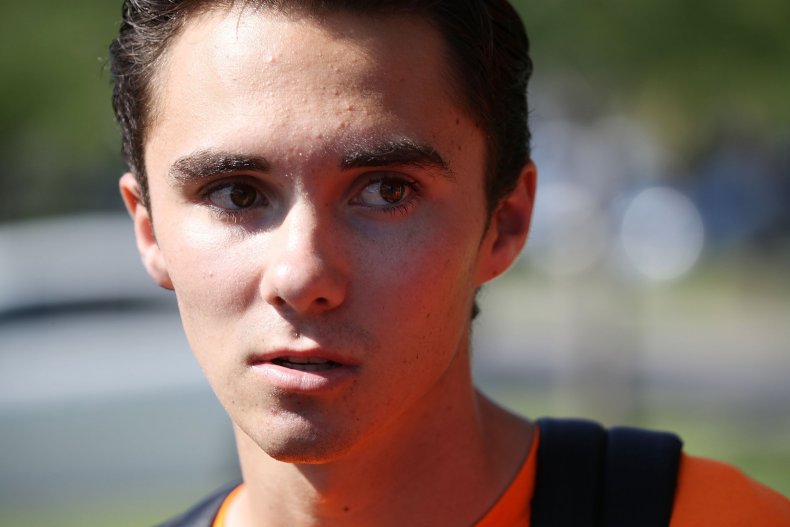 Hogg—who survived the tragic February school shooting in Parkland, Florida, that left 17 dead—has become a vocal advocate for gun reform. In March, he previously called for a advertiser boycott of Ingraham, who called him a whiny high schooler after he talked about getting rejected by a college. Advertisers like Expedia, Hulu, Johnson & Johnson, Nestle, Nutrish, TripAdvisor and Wayfair left her show The Ingraham Angle, according to a USA Today report at the time.
Sleeping Giants—a group that works to persuade companies to pull ads from sites or programs it deems "racist, sexist, homophobic, xenophobic [or] anti-Semitic"—said on Tuesday that Ace Hardware had previously left The Ingraham Angle but appeared to have come back.
"You pulled your advertising after Ingraham made fun of a teenage school shooting survivor, then you went back," the group tweeted. "Now she's calling children kept in cages after being separated from their parents 'summer camp.' Your move, @AceHardware. Do you really still support this?"
Update: This story was updated to include a statement from Fox News.
SaveSave