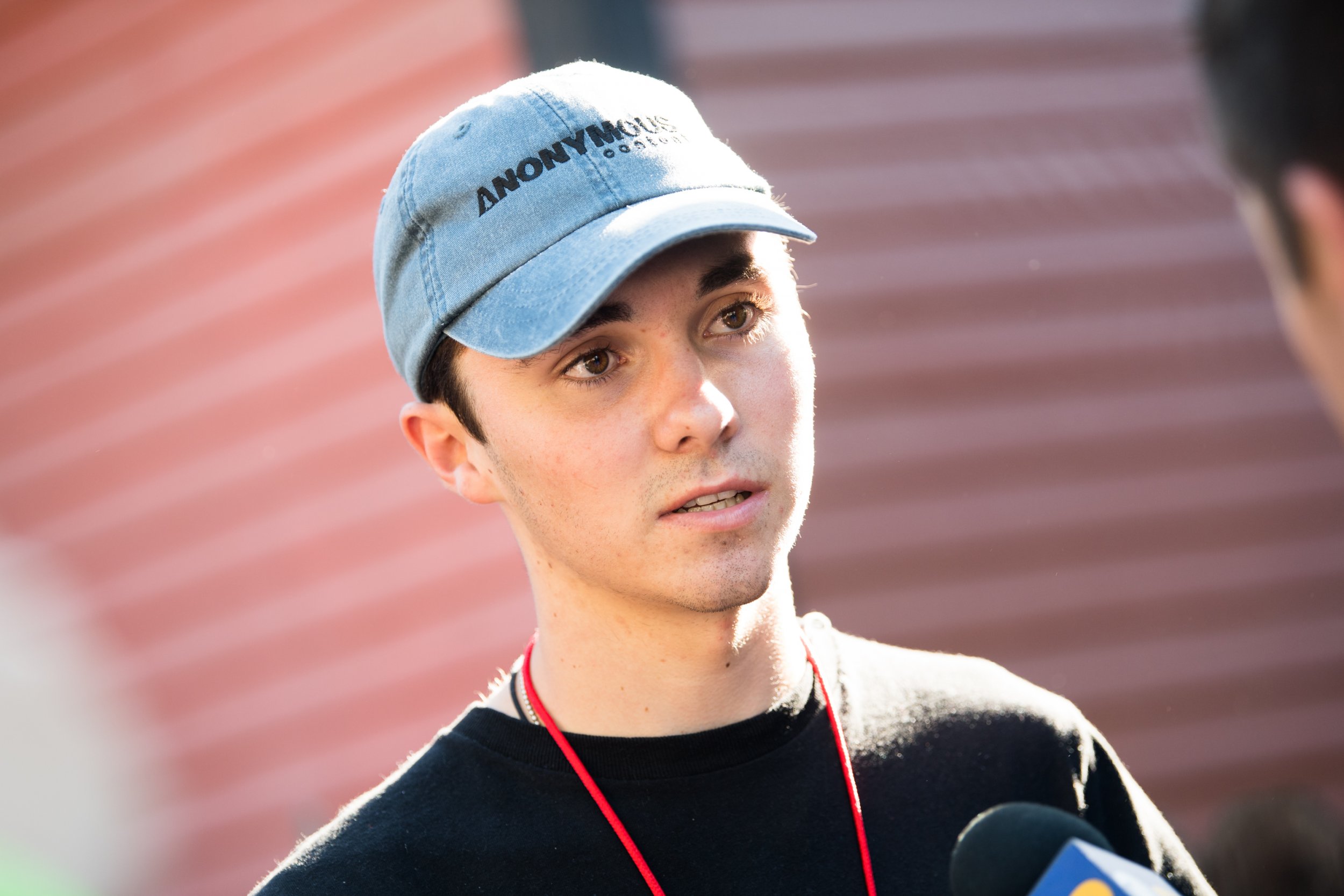 David Hogg—gun reform activist and survivor of the deadly mass-shooting in Parkland, Florida—urged former first lady Michelle Obama to run for president on Thursday.
It was a pretty simple plea.
"I wish @MichelleObama would run for president and end this madness already," Hogg tweeted.
Hogg can ask all he wants, but Obama has repeatedly said she would not run for president. At a conference last year, she talked about her or Oprah Winfrey (also subject to 2020 rumors) running for president,
"The reason why I don't want to run for president—and I can't speak for Oprah—but my sense is that, first of all, you have to want the job," Obama said at the April conference. "And you just can't say, 'Well, you're a woman, run... We just can't find the women we like and ask them to do it, because there are millions of women who are inclined and do have the passion for politics."
Hogg, 18, has become a prominent gun reform activist in the wake of the school shooting that left 17 people dead at his high school. Thursday marks the one-year anniversary of the shooting, and Hogg has spent the week keeping up his advocacy.
"I think the biggest takeaway I've had over the past year is that when we continuously get in debates after everyday shootings or mass shootings, any type of gun violence, that is not what is going to solve gun violence. Because when we only end up attacking each other as Americans that's not actually solving the issue," Hogg said on MSNBC. "We have to realize that the one thing that we cannot fight against in this fight is each other. We have to fight against the source of that evil, which is gun violence."
Hogg is likely not the only person who wishes Michelle Obama would run for president. Polls indicate she's immensely popular. A survey in December found that she was the most admired woman in America, well ahead of other top finishers such as Winfrey and 2016 Democratic presidential nominee Hillary Clinton.