David Hogg: Democrats Should Mimic 'Young' Republicans Like Marco Rubio, Paul Ryan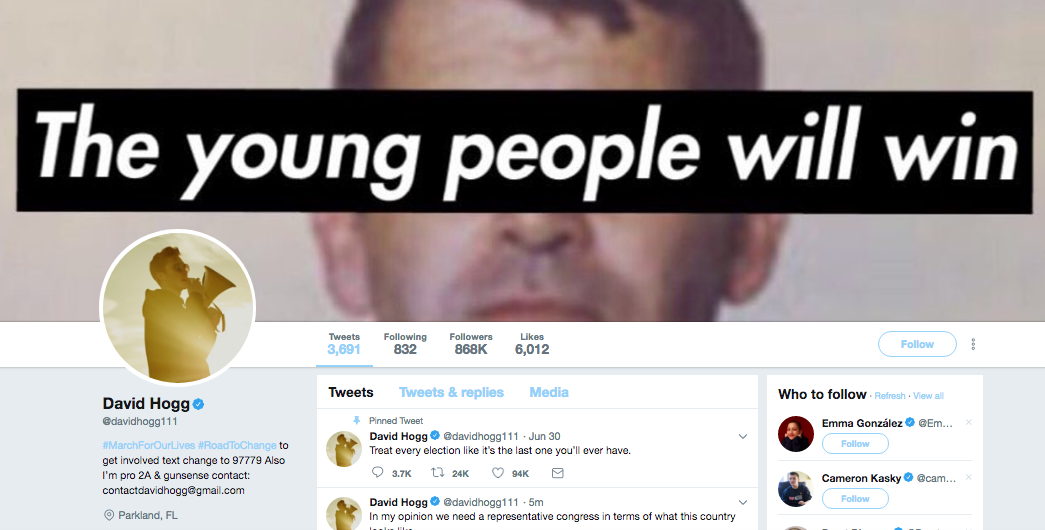 Parkland, Florida, school shooting survivor David Hogg defended his "old" label of House Minority Leader Nancy Pelosi by saying Democrats should mimic the "young" leadership of the Republican Party.
Hogg, 18, has become a March for Our Lives activist and the target of several high-profile conservatives in the months since the February 14 Marjory Stoneman Douglas High School shooting that left 17 students and staff dead. Hogg has gathered a massive social media following that's allowed him to lead advertiser boycotts of pro-gun figures. But a Daily Intelligencer profile published Sunday has seen him picking a new fight: old politicians.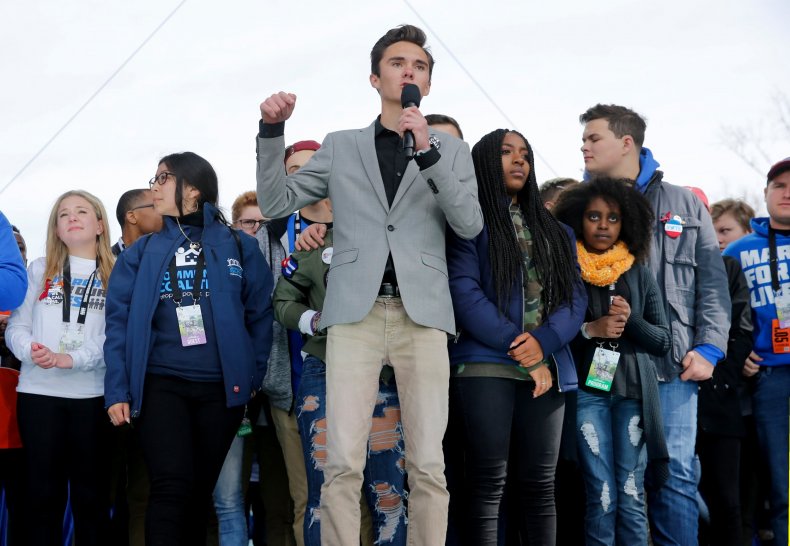 After receiving widespread backlash and calls for apologies from his base left-wing supporters, Hogg took to Twitter Tuesday to double-down on his view that baby boomers and older politicians need to relinquish power to the younger generation. The background on Hogg's Twitter profile perhaps illustrates his wider message succinctly: "The young people will win." Hogg attempted to balance out his criticism of older leaders in both parties after the post-profile backlash.
"I said 'Pelosi is old' Trump is old. Hatch is old. Ted Cruz and Beto O'Rourke are both in the younger side of American leadership," Hogg tweeted to his nearly 870,000 Twitter followers. "We can go younger. Dems need to allow young people to seize leadership opportunities like the republicans have with people like Rubio, Ryan etc."
In the Daily Intelligencer piece, Hogg ridiculed Democrats for relying on its leaders like 78-year-old Nancy Pelosi and 67-year-old Senator Chuck Schumer: "The reason Republicans are successful right now is because they're empowering young people," Hogg told journalist Lisa Miller, while referencing Paul Ryan being 45 when he was made GOP Speaker of the House. "Older Democrats just won't move the f*** off the plate and let us take control. Nancy Pelosi is old."
Hogg wrote Tuesday that while millennials or younger generations can learn from Baby Boomers and Gen-X leaders, "important" items like the Affordable Care Act should be treated with more care.
He added, "In my opinion we need a representative congress in terms of what this country looks like.... Older generations can lead but we need congress to empower more young people. So in the future when things as important as the ACA come up the current leadership can show young people how to get it passed," Hogg tweeted Tuesday.
As the New York magazine article points out, Hogg ruffled generational feathers just two weeks after the shooting when he made he compared how young people can deal more appropriately with today's real problems than older people. "It's like when your old-ass parent is like, 'I don't know how to send an iMessage,' and you're just like, 'Give me the f***ing phone."