Conservative Commentator Erick Erickson Calls Parkland Shooting Survivor David Hogg 'a Bully'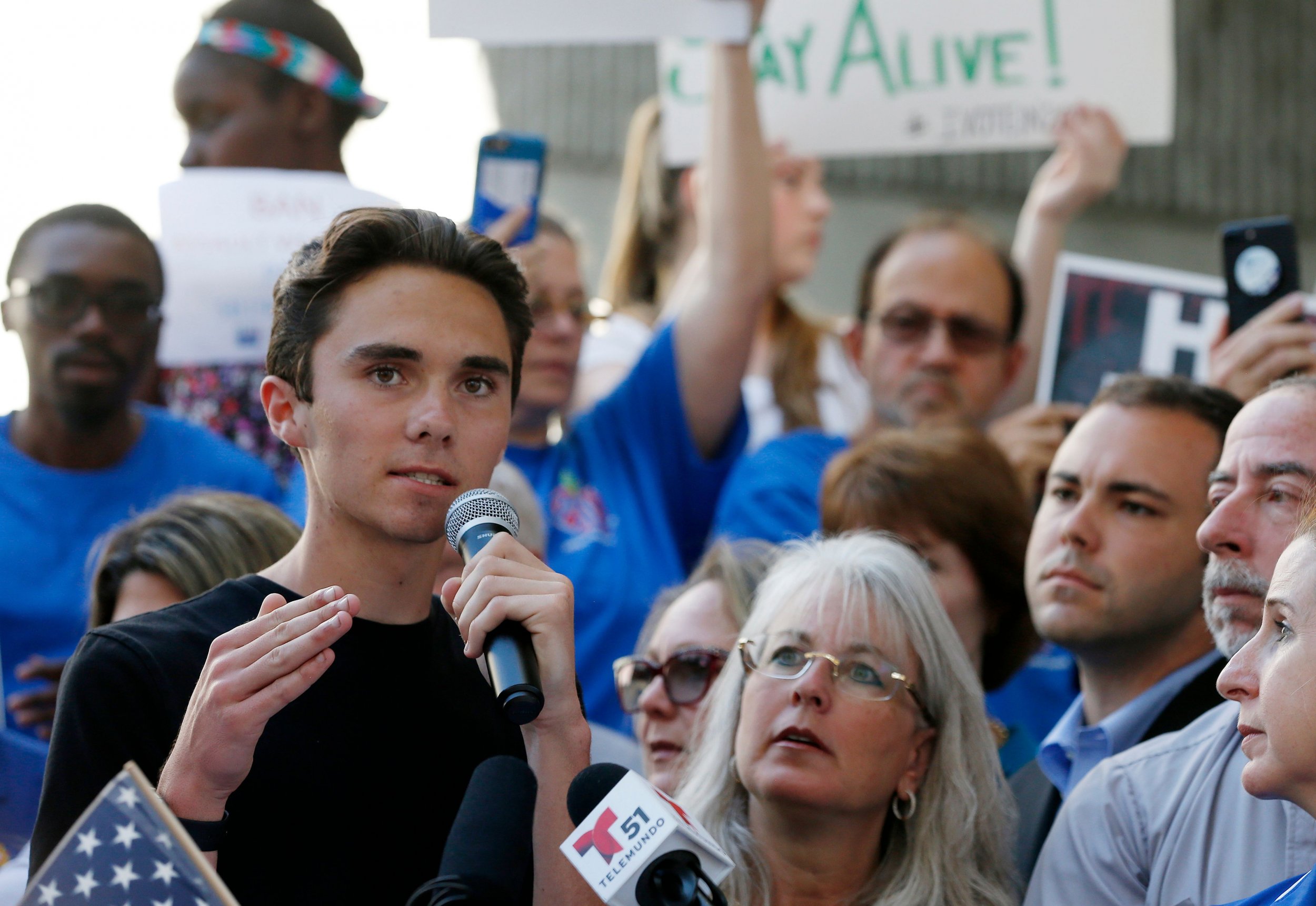 Conservative commentator Erick Erickson lashed out at Marjory Stoneman Douglas High School student David Hogg Monday, calling the school shooting survivor turned activist "a bully."
On his website The Resurgent, Erickson said Hogg was using his victimhood as a shield in a piece called "David Hogg Is A High School Bully."
"He is using his status as victim to inappropriately and ridiculously attack people while going unchallenged," Erickson wrote Monday. "David Hogg is a bully."
Hogg, 17, survived the mass shooting at a high school in Parkland, Florida, that left 17 dead earlier this month. Hogg has since become a vocal advocate for gun control reform. Along with several other students, Hogg formed Never Again MSD, an advocacy organization that calls for stricter gun rights. Hogg has also repeatedly criticized the National Rifle Association (NRA), a gun lobbying and advocacy group. Hogg questioned NRA spokesperson Dana Loesch Sunday after she appeared on ABC News's "This Week."
"To the members of the NRA, I want to say this. Listen to Dana, is she really speaking to you? Is she trying to fight for you? Or trying to fight for the gun lobby?" Hogg asked later on the show in a separate segment.
Hogg's prominence on the national stage as an advocate for stricter gun control has earned him a number of detractors including conservative voices, members of the far-right and even conspiracy theorists.
"He goes on television and knows he gets to use what happened to him as a shield to avoid criticism. The media allows him to attack all the targets the media would be attacking anyway. They do not question him or hold him accountable. It further emboldens him to attack others," Erickson wrote. "High school kids are not people we should take seriously on any subject. If he cannot hold all the people who screwed up accountable because of his agenda and he accuses anyone who disagrees with him of hatred, he is not someone any of us should pay attention to."
Some conspiracy theorists have posited that Hogg was a crisis actor—a person who acts in a fake tragedy that's actually a false-flag operation the government can use to take people's guns away. InfoWars host Alex Jones has, at times, used this line of reasoning with the Sandy Hook mass shooting in Connecticut. Jones's site was reprimanded by YouTube for posting a video suggesting the same about Hogg.
Erickson, who worked for Fox News from 2013 until last year, is no stranger to controversial opinions. For his site, he penned an essay that called the political left the "American ISIS," and originally titled another "Is Your Daughter a Whore?" He changed the name of the latter because, as he noted: "People seem vastly more offended by that title than by the costume industry wanting to dress their children up as whores." Prior to Fox News, he worked for CNN.