SWAT Team Called to Parkland Survivor David Hogg's Home After Receiving False Report of Hostages, Armed Gunman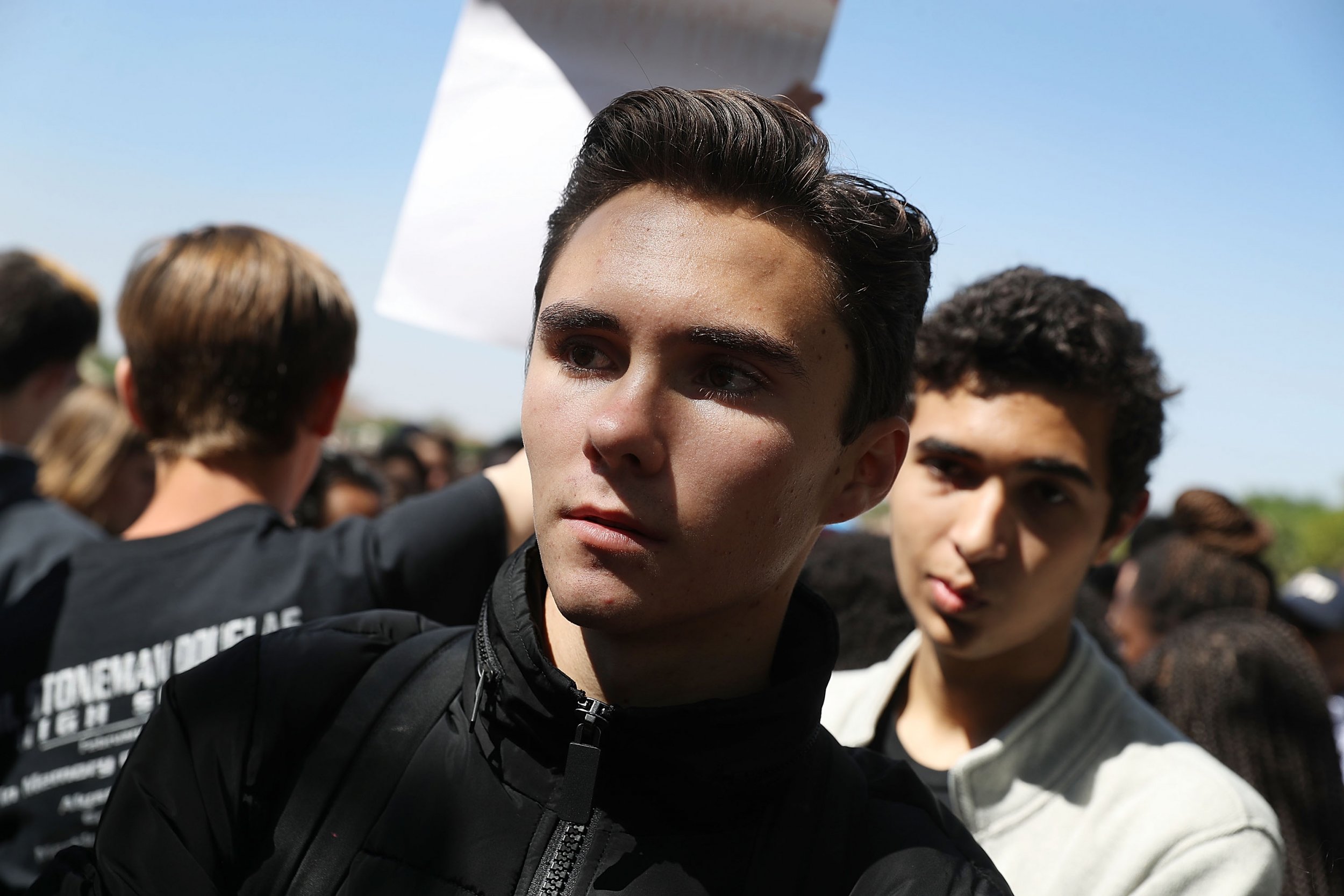 A SWAT team was called to the home of Parkland student activist David Hogg on Tuesday morning after receiving a report of an armed man holding hostages. When police arrived at the scene shortly before 9 a.m., they discovered the call was a prank, a spokesperson told Newsweek.
Police are looking into who might have made the call. Making a false report is a criminal offense in Florida, according to state statutes. In this case, it was a particularly expensive one: The Broward County Sheriff's Office responded with multiple police crews and a helicopter.
"We got a call saying there was someone at home with a weapon," a Broward County Sheriff's Office spokesperson told Newsweek. "Officers gave an all-clear after searching the area."
The spokesperson declined to offer additional details about the call, citing an investigation.
Hogg's mother, Rebecca Boldrick, told Newsweek that the FBI is tracing the call and investigating the situation. Neither Boldrick nor Hogg were home at the time the call was made. Both are in Washington, D.C., for an awards ceremony.
The incident is the latest in a long line of "swatting" pranks targeting public figures. Mostly used as a harassment technique, the prank typically involves someone phoning in an erroneous bomb threat, hostage claim or shooting claim in order to draw a large police presence to their target's neighborhood. Each incident can cost a county thousands of dollars in employee wages, transportation and other costs.
This is a developing story and will be updated as more information becomes available.