David Hogg: These Are the Laura Ingraham Advertisers Targeted by Parkland Shooting Survivor
Gun control activist David Hogg, who survived the Florida school shooting last month, is calling for people to target Fox News host Laura Ingraham's advertisers after she attacked him on social media over his college rejections.
Ingraham shared a Daily Wire story on Wednesday, writing that Hogg had been rejected by four colleges he applied to "and whines about it."
"Dinged by UCLA with a 4.1 GPA... Totally predictable given acceptance rates," she added.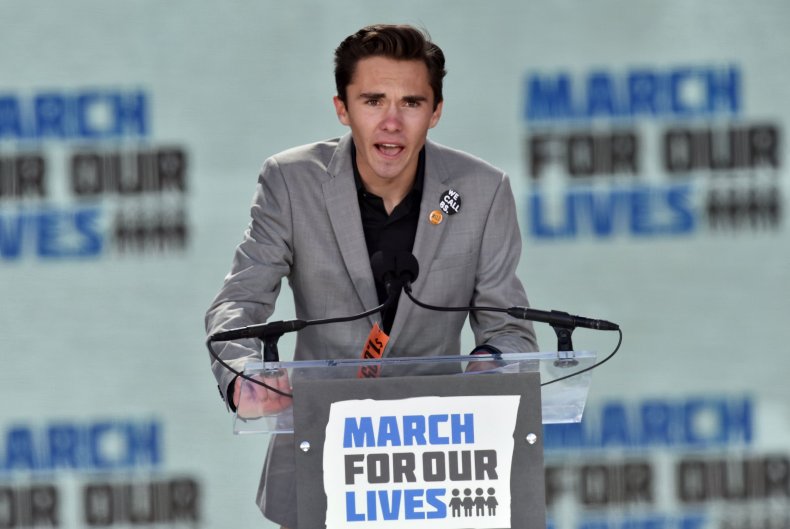 Hogg responded just a few hours later, asking the Fox News host who her biggest advertisers were, adding the hashtag "#BoycottIngramAdverts."
He then tweeted out a list of Ingraham's advertisers, including Nestle, Trip Advisor and Hulu, and called on his supporters to contact each company.
The school shooting survivor has come under the national spotlight as a prominent gun control activist in the wake of the February 14 shooting at Marjory Stoneman Douglas High School that claimed the lives of 17 of his classmates and educators.
He has been one of several students targeted by critics and conspiracy theorists. Recently, critics accused the student of not having been at the school
A number of people, including lawmakers, have condemned Ingraham's comments, with Representative Nydia Velazquez of New York's 7th Congressional District tweeting at the Fox News host: "I have to ask...honestly, what kind of a mother bullies a high school student who survived a school shooting and a massacre? These kids know more about grace and class than you'll ever understand."
Prominent lawyer Lisa Bloom also hit out at the host, writing: "His friends are dead. He's asking us to save other children from being killed. One of the organizers of massive protests. Fox News host mocks him for some colleges rejecting him even though he has an impressive GPA. Guess David Hogg has really gotten under Fox News' skin."
Neither Ingraham or Fox News immediately responded to a request for comment.