David Letterman to Retire From CBS in About a Year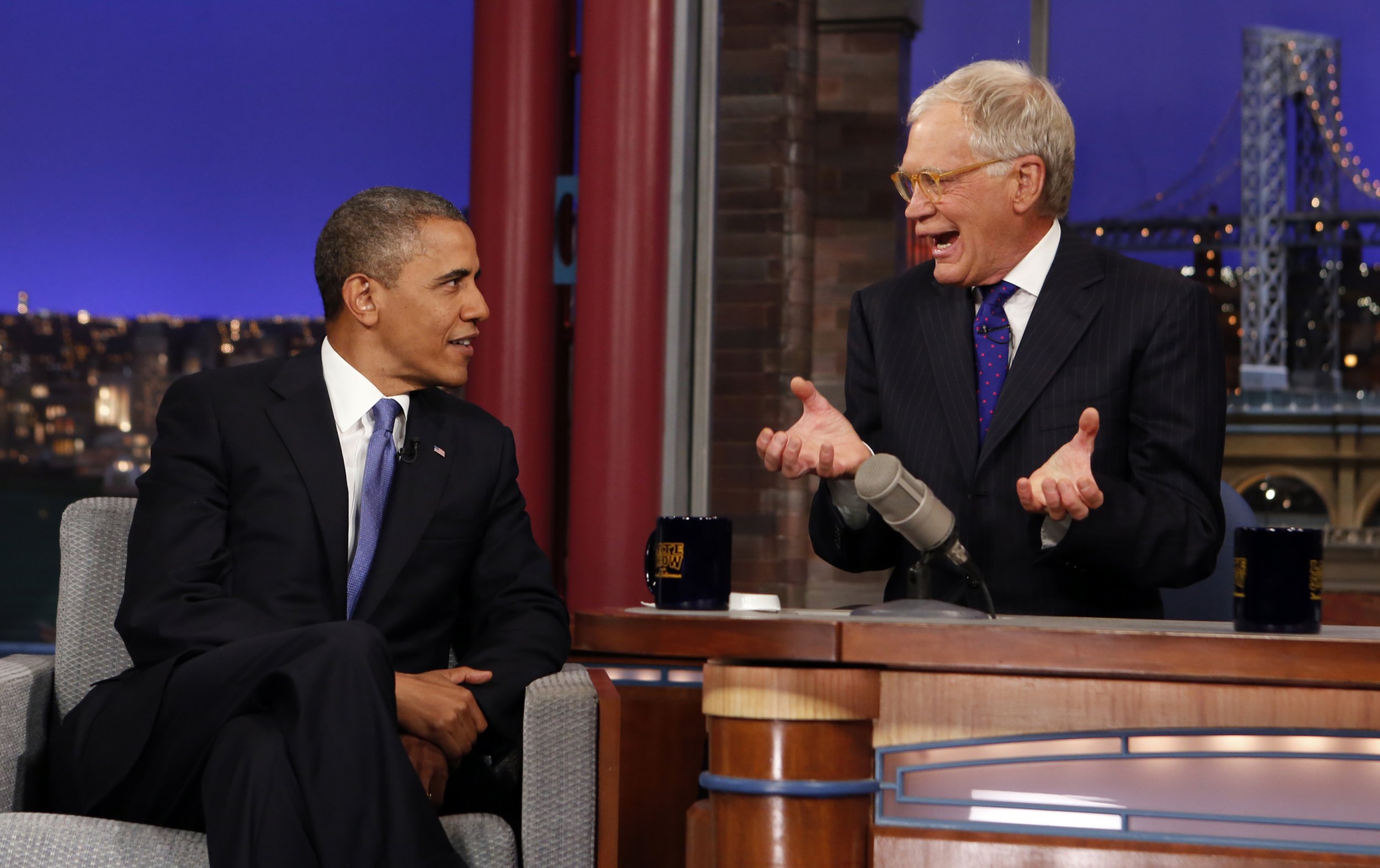 LOS ANGELES (Reuters) - Comedian David Letterman, who brought a sardonic, offbeat wit to late-night television, along with bits such as "Stupid Pet Tricks" and his "Top 10" list, will retire as host of "The Late Show" on CBS in 2015, he said during the taping of his show in New York.
Letterman, 66, whose contract expires next year, began hosting the CBS show in August 1993, after leaving the rival NBC network, where he originated his late-night TV persona and much of his program on the "Late Night with David Letterman" show for many years.
There was no immediate word on who might succeed Letterman in the 11:30 p.m. slot on CBS, opposite NBC's top-rated "The Tonight Show."
Letterman said he had spoken in the past with CBS Corp President and Chief Executive Officer Leslie Moonves, "and we agreed that we would work together on this circumstance and the timing of this circumstance.
"And I phone him just before the program, and I said, 'Leslie, it's been great, you've been great, and the network has been great, but I'm retiring,'" Letterman told his studio audience, according to a CBS transcript.
"We don't have the timetable for this precisely down - I think it will be at least a year or so, but sometime in the not-too-distant future, 2015 for the love of God," he added.
CBS said Letterman's announcement elicited a standing ovation from the audience in the Ed Sullivan Theater.
Letterman's impending departure from CBS marks the latest in a recent rearrangement of the late-night deck chairs at the major networks.
News of Letterman's plans to retire came nearly two months after Jay Leno bid farewell as host of NBC's "The Tonight Show," a job Leno assumed in 1992 in a bitter and highly publicized succession of Johnny Carson that led to Letterman's defection from NBC.
Leno was replaced by Jimmy Fallon, who had hosted the show that airs after "The Tonight Show," and Fallon in turn was succeeded by comedian Seth Meyers, who like Fallon is an alumnus of "Saturday Night Live."
Letterman had jumped ahead of "The Tonight Show" in the ratings as recently as 2010, when "Tonight" was briefly hosted by Conan O'Brien.
In the most recent Nielsen rankings, Fallon's show averaged 5.2 million viewers a week, compared with 2.7 million for Letterman.