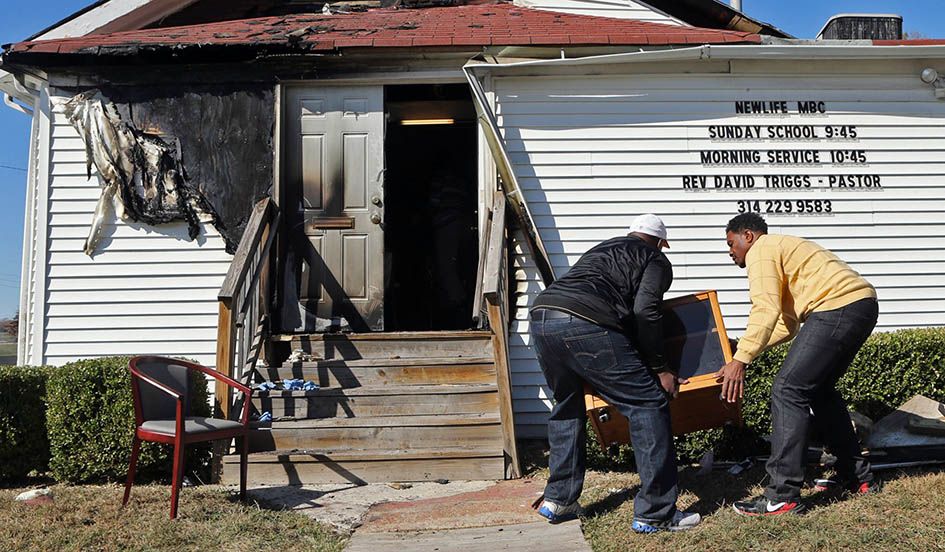 A Missouri man has been charged was arson in connection with a string of church fires in the St. Louis area earlier this month, the Bureau of Alcohol, Tobacco, Firearms and Explosives (ATF) said on Friday afternoon.
David Lopez Jackson, 35, faces two counts of second-degree arson for fires at the Ebenezer Lutheran Church and the New Life Missionary Baptist Church. He was held in lieu of $75,000 cash-only bond.
The fires were two of seven blazes that went off in the St. Louis area between October 8 and 22.
"These are active ongoing investigations. It is possible more charges may follow," St. Louis Metropolitan Police Chief Sam Dotson said at a press conference on Friday afternoon.
Dotson added that a motive is unclear, while the ATF stated on Friday that it believes that the arson attacks were not racially motivated. The majority of the churches targeted were home to predominantly black worshippers.
Authorities linked Jackson to the fires with forensic evidence and a video, the Post-Dispatch reported. The paper found Jackson has a criminal history and went through a mental health evaluation.
Mayor Francis G. Slay on Friday described the fires as "absolutely despicable" and thanked the numerous law enforcement agencies involved in the investigation for their efforts.
"We pray for the person who has done this. It seems to be mentally off balance behavior," Rev. Robert Gettinger of the St. Augustine Catholic Church told the Post-Dispatch.