Who is David Marmel? Mrs. America Co-Founder Regularly Used Racist Comments, Four Pageant Contestants Say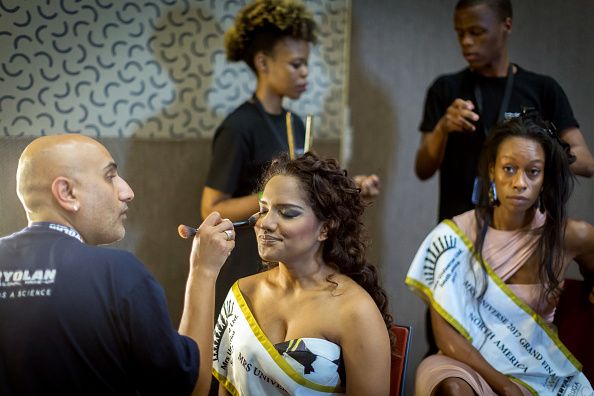 The director of the Mrs. America beauty pageant, CEO David Marmel, has been accused of racism by four contestants on Monday.
During a press conference in New York City, four Mrs. American contestants claim that Marmel, the executive director and co-founder of the pageant, made several racist comments during this year's contest in Las Vegas in August, The Guardian reported. The women are calling on Marmel for an apology and for him to undergo racial sensitivity training.
One woman alleged that Marmel told her that black men were "drug dealers" who are "killing each other," according to The Guardian. Another contestant claimed that Marmel told her "black men are criminals who need to stop shooting each other".
Mrs. America contestant Crissy Timpson alleged that Marmel made racially insensitive comments to her on two different conversations at the Mrs. America contest, The Guardian reported. Timpson claims he referenced former NFL quarterback Colin Kaepernick during one conversation and said "the asshole needs to stop disrespecting my flag," according to The Guardian.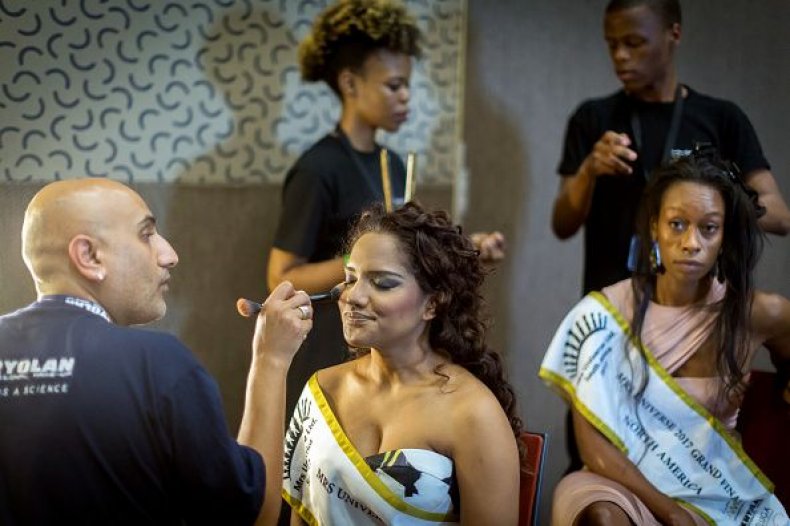 "David changed the subject and said 'well you people need to stop killing each other, we need people to bring up the black community,'" Timpson said during the press conference. "He told me that: 'You black women need to stop having babies and having four baby daddies, your men are drug dealers, incarcerated, in jail, you are on welfare and killing each other.'"
Timpson, along with other contestants, Brandy Palacios, Kimberley Phillips and Jeri Ward described that they have experienced similar behavior around Marmel. Their lawyer, Gloria Allred, said she was "shocked" to learn that the contestants had been put through Marmel's alleged inappropriate comments, according to The Guardian.
"They feel that it is their duty to share what they allege was their experience because they do not want next year's contestants to be subjected to what they consider to be racially offensive and demeaning comments," Allred said during the press conference.
Marmel has been the CEO of and President of Mrs. America and Mrs. Worldwide for about 42 years. The CEO told NBC News that he did speak with the contestants about race last year during a pre-pageant event, but claimed his statements had been "wrongly characterized."
Marmel, who said he founded the Annual American Black Achievement awards television show, denied the accusations the women made to The Guardian following the press conference.
"Based upon my career and what I've done for the African American community, does it sound like I need sensitivity training?" he told The Guardian.