Has David Pecker Flipped on Donald Trump, Just Like Michael Cohen? National Enquirer Publisher Took Immunity Deal: Report
National Enquirer publisher David Pecker has reportedly been granted immunity by federal prosecutors to discuss President Donald Trump, his longtime friend, and Michael Cohen's hush-money deals with women, raising questions as to whether Pecker, like Cohen, has flipped on the president.
Pecker, who is CEO of American Media Inc., met with prosecutors to discuss details of the president and his former lawyer Cohen's involvement in paying off women who alleged affairs with Trump before the 2016 presidential election, The Wall Street Journal reported on Thursday.
Prosecutors investigating Cohen, who on Tuesday pleaded guilty to eight criminal counts, delved into America Media Inc.'s role in the deals with the women. Pecker worked to prevent damaging stories on Trump from being published, according to prosecutors, using a move known as "catch and kill."
American Media Inc., which owns the Enquirer, paid $150,000 to former Playboy model Karen McDougal for the rights to her exclusive story of her alleged affair with Trump, but never published it. Pecker and Enquirer chief content officer Dylan Howard, who, like Pecker, will not face charges in the Cohen investigation, also connected Cohen to adult film star Stormy Daniels's lawyer at the time and saw through a $130,000 payment to keep her quiet on her alleged affair with Trump before another outlet published the story, according to The Journal.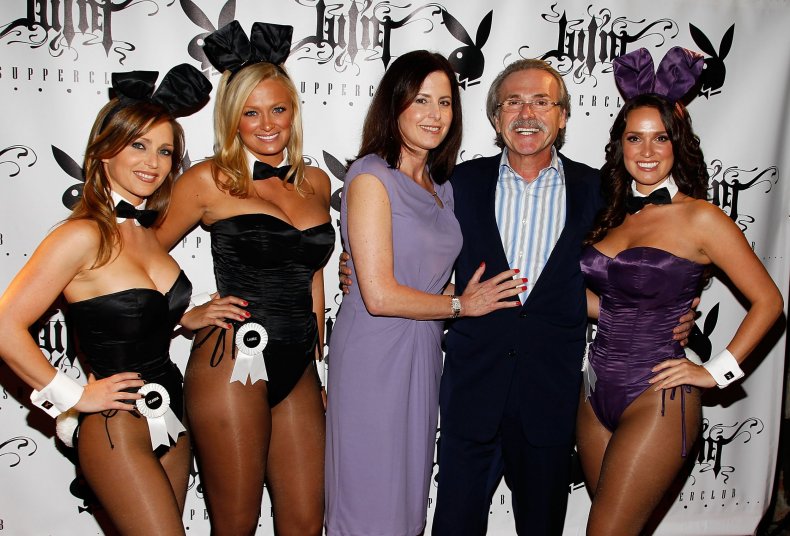 Pecker has known Trump for decades. As chief executive of Hachette Filipacchi Magazines, he produced Trump Style, a client glossy distributed to guests at Trump properties, according to The Journal, and the two became even closer when Pecker became chairman of American Media Inc. nearly 20 years ago. Pecker frequently used Trump's private planes and visited his Mar-a-Lago resort.
In 2013, Trump praised Pecker and tweeted that he should become CEO of Time magazine.
Trump, in an interview with Fox & Friends that aired Thursday morning, spoke out against "flipping" in which subjects of investigations cooperate with investigators in exchange for more lenient sentences.
"If somebody defrauded a bank and he is going to get 10 years in jail or 20 years in jail, but you can say something bad about Donald Trump and you will go down to two years or three years, which is the deal he made, in all fairness to him, most people are going to do that," Trump said of Cohen. "And I have seen it many times. I have had many friends involved in this stuff.
"It's called flipping and it almost ought to be illegal," Trump said.