David Says '90 Day Fiancé' Editing Made Lana Look Like A Scammer But That's Still Not His Reality
There's one storyline on 90 Day Fiancé: Before The 90 Days that doesn't seem to have much hope: that of David and Lana. David unsuccessfully tried to meet with his internet love, Lana, for the fourth time on the series, and ultimately returned to America alone on Sunday night's episode.
Despite the devastating change of plans, David still doesn't think Lana is scamming him. Viewers are certain Lana isn't real, and even a private investigator seemed to lead the storyline to that direction, too. David said it's all editing.
The conversation unfolded on Instagram when David responded to a commenter who wanted him to move on. "It's painful to watch you. If you are acting obtuse on purpose, please have more self-respect. You come across as lonely and desperate, holding onto a dream that wants nothing to do with you," a user wrote, as captured by InTouch.
David had a simple response: "I don't control editing." Another responded and explained David's own behavior made him look "stupid." He answered: "Nope nope nope. I am still going to say editing," David said.
Newsweek subscription offers >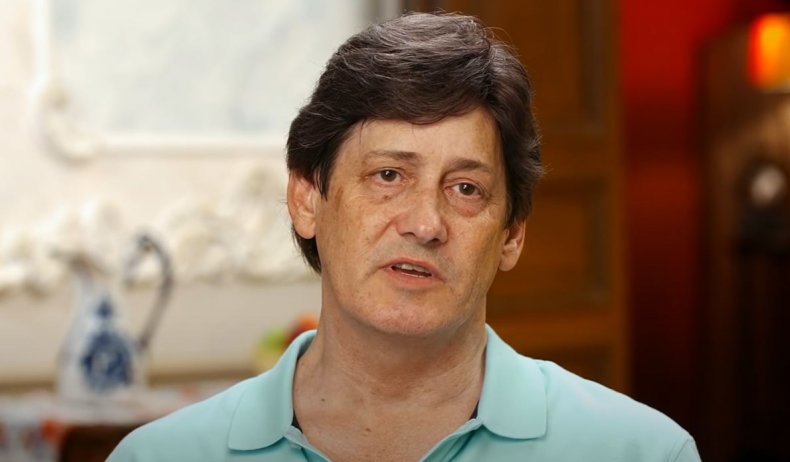 There's a reason why the user harshly said the show made David look stupid. He had traveled all the way to Ukraine to meet with Lana, the woman he'd been in a seven-year online relationship with. There are a few red flags in their story. The only way David ever spoke to Lana was through a translator app that cost money to use. In the seven years, he admitted to spending over $100,000 on communication alone.
To David, this wasn't such an abnormal sum, he explained, as he assumed he would have spent a similar amount on a normal relationship.
Naturally, fans of the show were quick to declare Lana a fraud. She wouldn't give a phone number where David could contact her, and he quickly learned the address she'd given him was fake. David knocked on the door to meet an older man, who had no idea who Lana was, and said he'd lived at the residence for over 20 years.
Newsweek subscription offers >
With his return to America, it seems David's chances of actually meeting Lana ever are looking slim, and it certainly seems out of the question on this season of Before The 90 Days. David isn't the only one who was unable to meet their online love, though.
The season also features single mom Yolanda, who naively believes she isn't being catfished. Similarly to David's story, Yolanda's children seem to have uncovered that her boyfriend, Williams, is using fake photos. The biggest shocker, though, is when a strange email seemed to demand ransom from Yolanda. They claimed to have explicit photos she's only sent to Williams.
You can catch up with both stories on Before The 90 Days each Sunday night at 8 p.m. ET on TLC.
David Says '90 Day Fiancé' Editing Made Lana Look Like A Scammer But That's Still Not His Reality | Culture