David Spade Posts Tribute to Sister-in-Law Kate: 'She Was So Sharp and Quick on Her Feet'
Actor David Spade paid tribute to his sister-in-law Kate Spade on social media after she was found dead in an apparent suicide at her New York apartment yesterday.
According to the New York Police Department, at around 10.10 a.m. on Tuesday authorities were called to Spade's apartment by a housekeeper, who found her unresponsive. Police found a suicide note addressed to Spade's daughter at the scene.
"Fuzzy picture but I love it. Kate and I during Christmas family photos," David, 54, wrote on Instagram. "We had so much fun that day. She was so sharp and quick on her feet. She could make me laugh so hard. I still cant believe it. Its a rough world out there people, try to hang on."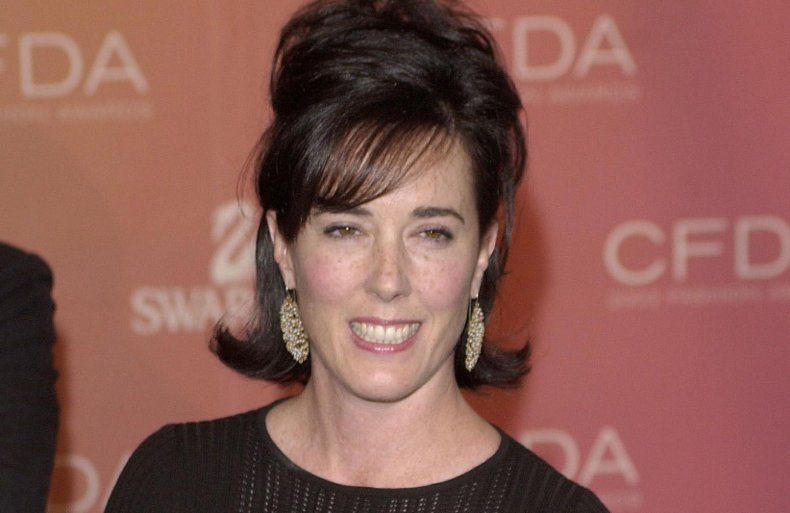 On Twitter, David also shared a picture of Spade at his book signing, with a similiar message. "Katy at my book signing. I love this pic of her. So pretty. I dont think everyone knew how fucking funny she was... Its a rough world out there people. Try to hang on," he wrote late on Tuesday evening.
Spade, an iconic fashion designer particularly known for her handbags, was 55 at the time of her death.
In 1993, David's brother Andy Spade and Kate, who then went by Katherine Brosnahan (she and Andy married in 1994), created the brand Kate Spade New York. They opened their first shop a few years after, according to the company's website. Decades later, Spade's brand grew into an empire with over 140 stores across America and more than 175 locations internationally.
Following David's tribute on social media, several notable celebrities offered their condolences to the actor. "Lots of love to you and your family. I'm so sorry this has happened xx," Kate Beckinsale wrote. Jessica Alba added: "I'm sorry David ☹"
Earlier that day, the Spade family released a statement after news broke of their relative's shock death. "We are all devastated by today's tragedy. We loved Kate dearly and will miss her terribly. We would ask that our privacy be respected as we grieve during this very difficult time," they wrote.
In 2015, David mentioned his brother and Spade in an interview with Esquire magazine. When asked about his father, David said: "He's in a nursing home now.... He's had a great life. I bought him a condo, I got him a car, he gets Kate Spade stuff from Andy.... He's been covered."
Spade had moved on from her namesake brand in recent years, but the luxury label issued a statement addressing the "incredibly sad news."
"Although Kate has not been affiliated with the brand for more than a decade, she and her husband and creative partner, Andy, were the founders of our beloved brand. Kate will be dearly missed. Our thoughts are with Andy and the entire Spade family at this time," the statement read.
If you have thoughts of suicide, confidential help is available for free at the National Suicide Prevention Lifeline. Call 1-800-273-8255. The line is available 24 hours, every day.
The story has been updated to include additional quotes from David Spade.
Read a note from Newsweek's editor in chief about covering suicide.