David Sweat, New York Prison Escapee, Said Shot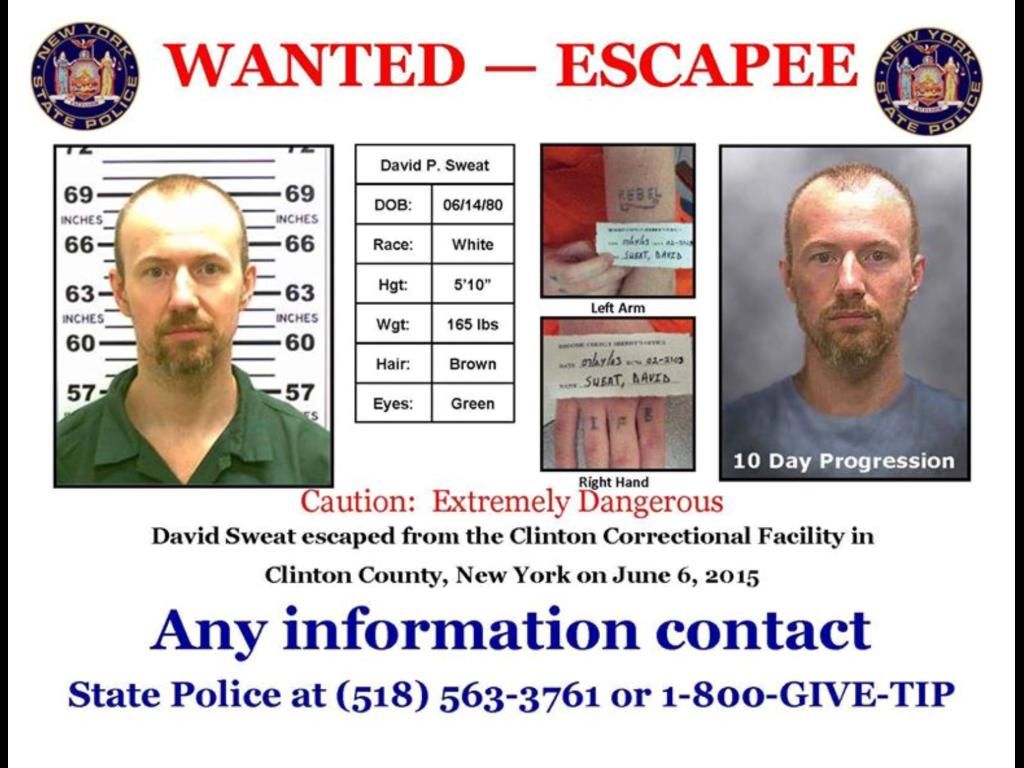 A New York prison escapee, David Sweat, is said to have been shot on Sunday by a state trooper close to the town of Constable, New York. Sweat's exact condition is so far unknown, but initial reports have said he is alive and in custody after being shot near the Canadian border.
The New York Times reports that three insiders can confirm the news of Sweat's shooting, but authorities have yet to confirm.
More than 1,300 authorities have been hunting Sweat since June 6, after he and another prisoner, Richard Matt, escaped from Clinton Correctional Facility in upstate New York.
After a State Police sergeant spotted Sweat, 35, strolling down a road in his direction on Sunday, he reportedly told the convict to halt. Sweat took off on foot away from the sergeant, who then opened fire. He did not specify if Sweat, who reportedly was shot twice, was armed.
Matt, 49, was shot and killed by a federal agent on Friday. Matt perished from three shots to the head, according to an autopsy released Sunday at Albany Medical Center. The armed escapee reportedly didn't put up his arms when he was ordered to by a Customs and Border Patrol agent. He was killed near the town of Malone.
The pair are thought to have escaped from the correctional center by cutting through the cell walls. Authorities speaking to Reuters said the two men had then made their way over a catwalk, then through a steam pipe and eventually broke free via a manhole located outside the walls of the prison.