David Tennant Was 'Unprepared' for the 'Good Omens' TV Show Fanbase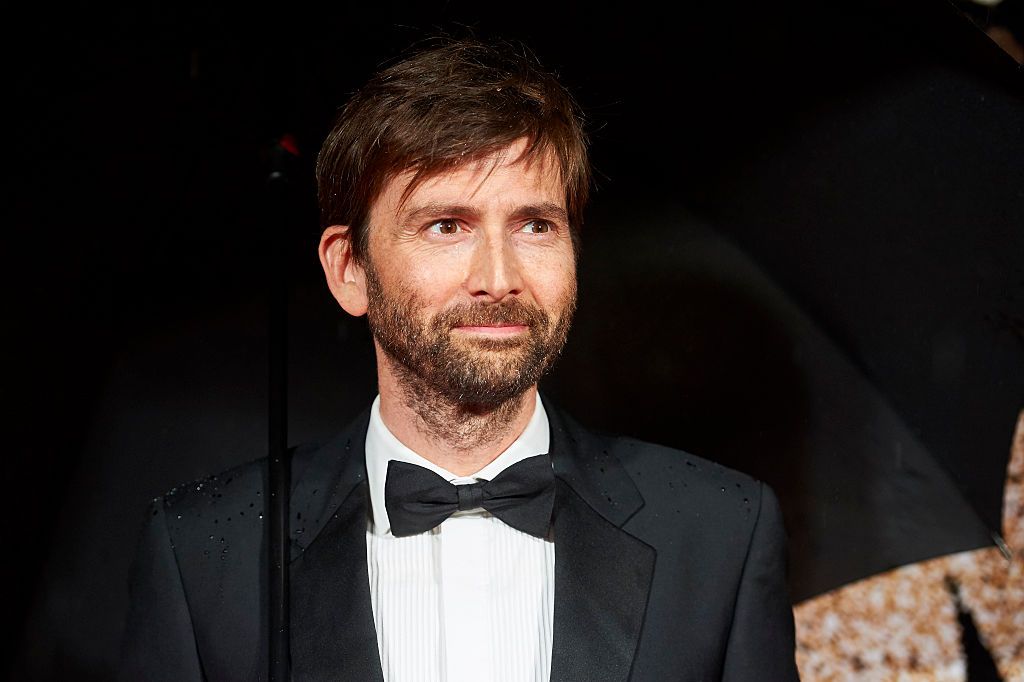 David Tennant may not be the Doctor anymore, but the 46-year-old British actor is about to add another cult favorite to his resumé: Good Omens. The six-part television adaptation of Terry Pratchett and Neil Gaiman's 1990 novel is set to premiere on Amazon Prime in 2019, helmed by Gaiman as the writer and showrunner. (Pratchett died at the age of 66 in 2015.)
Tennant will take on the character Crowley, who is technically a demon from Hell, but nothing like the evil villain Kilgrave that Tennant played in Netflix's Jessica Jones. Crowley is an Earth-dwelling demon who's grown to love humans, and begrudgingly gets along with his fellow supernatural being, the angel Aziraphale (played by actor Michael Sheen in the series). Both characters are beloved by the book's loyal fanbase—which, Tennant told Newsweek, is "nerveracking," despite his experience stepping into an iconic role on Doctor Who.
"I was unprepared for the fanbase of Good Omens," the actor admitted.
"Obviously I knew that Neil and Terry had huge followings. But people started telling me how much the book meant to them—that they reread it every year of their life, that these characters have lived in their imagination forever. That can be a bit nerve-wracking because you suddenly realize the potential for destroying peoples' fantasy of these characters. You might be the person that shatters the dream!"
But Tennant went on to assure fans that he thinks they'll be happy with the TV series, which he called "not a slavish adaptation" but "very loyal." "Because we had Neil Gaiman himself as the showrunner, it felt like we're very much in the spirit of that story and that world," he said.
When pressed for details on what fans should expect, Tennant wisely kept it vague: "It's hard to imagine what it's going to be like—so much will happen in post-production. And there are many other storylines that my character didn't get involved in—it's going to be a wonderful, sprawling crazy show."
But the star is already excited about the parts he's in—particular the dynamic between himself and Sheen's character, Aziraphale. "They complete each other rather well," Tennant said of the two characters. "Aziraphale is fussy and prim, and Crowley is loose and anarchic. Together they become this odd couple who are out to save the world from the apocalypse."
This is not the first attempt to transform Good Omens for the screen. Pratchett and Gaiman had been planning for years to adapt their book to script. According to The Guardian, a film adaptation was proposed in the early 2000s with director Terry Gilliam, starring Johnny Depp as Crowley and Robin Williams as Aziraphale. In 2011, Gaiman announced a TV series written by Terry Jones and Gavin Scott was in the works—but that too was dropped. After Pratchett died in 2015 from a rare form of Alzheimer's disease, Gaiman continued to pursue the series after he read a letter from Pratchett urging him to do so, presented to Gaiman after his co-writer's death.
Now the project is finally happening, with Gaiman as showrunner, Douglas Mackinnon as series director and Tennant and Sheen as the leads. Also appearing in the cast will be Anna Maxwell Martin, Jon Hamm and Nick Offerman. The six-part series is set to be released on Amazon Prime in 2019, and will air on BBC Two following the Amazon release.