David Tennant Spills Details About His Short Time On Harry Potter Set
David Tennant has many acting credits, from the tenth doctor in the longrunning Doctor Who to Kilgrave in Jessica Jones, along with a role in the Harry Potter film franchise (perhaps you've heard of it). During a Reddit Ask Me Anything session on August 11, Tennant recalled what it was like on the set of Harry Potter and the Goblet of Fire.
He portrayed Bartemius Crouch Jr., the passionate follower of Lord Voldemort, in the 2005 film.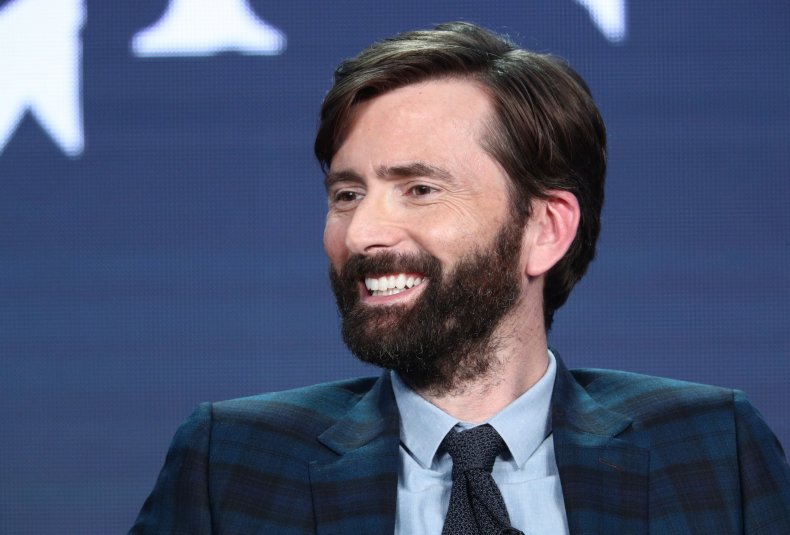 During the AMA, one fan noted that they couldn't find many interviews of Tennant from his time filming the fourth Harry Potter film. "What was it like being in such a big franchise and do you have any fond memories of being on set?" they asked.
Tennant admitted that he wasn't on the Harry Potter set for very long. "I think I did 10 days or so over a year, so I always felt a bit like a visitor," he shared. "But it was great to be part of something so extraordinary."
He also recalled how when he was on set, he had a smaller chair than other cast members. "They only gave me a little chair though, so when everyone was sat around Maggie Smith and Michael Gambon and Alan Rickman and Daniel Radcliffe all towered over me in these fancy cast chairs."
"Still a pleasure to be there though," he gushed.
Before the movie was released, Tennant spoke to the Edinburgh Evening News about joining the wizarding world franchise. "It's just great," he gushed. "It just such a huge, big thing isn't it?... an enormous rumbling franchise, and it's nice just to visit that world for a bit."
He also said that he was not particularly starstruck when he met some of the British veteran actors. "I knew Michael Gambon, Maggie Smith and Alan Rickman anyway, having met them or been in things with them down the years," Tennant admitted.
As per RadioTimes, Tennant revealed in 2016 that he saw himself as a Slytherin. He also said that he thought the idea of getting sorted into a certain house on your first night at Hogwarts was a "weird quirk."
"I've always found that a bit odd. You turn up, think you're an easy going, happy-go-lucky kid and then on the first day they go, 'No, you're a baddie, you're in Slytherin!'" he quipped.
In an October 2018 print issue of Entertainment Weekly, Tennant spoke about what it was like working with Maggie Smith, Alan Rickman and Michael Gambon. "I was happy to be in their orbit. I remember us sitting around in a circle telling wonderful stories [between takes]."
"There was something really fabulous about Michael with his enormous beard, Alan wearing a wig, and Maggie in her witch's hat," he recalled. "I just thought, 'this is what acting's all about, isn't it?'"
Tennant also admitted that he, literally, looked up to the actors, especially during a flashback scene in Goblet of Fire when he cowered below his costars. "They would be about three feet higher than me, which I think was emblematic of where I stood in the pecking order," he joked. "It was very exciting."