The Davos Elites Have a Problem With Women | Opinion
The World Economic Forum has a blind spot when it comes to the lives of women and girls. If the organization really claims to represent the "world," it should embrace women, especially from low-income countries.
In January, 2,700 leaders from 130 countries, including 52 heads of state and government, attended the WEF's annual meeting in Davos, Switzerland. There were relatively few women there. The organization's problem with attendees is mirrored in its management: Less than a third of its board of trustees, managing board and executive committee are women.
The elite spent a week in the Swiss Alps discussing the environment, digitization, and trade. They didn't discuss gender much, if at all (it isn't listed on their agenda). And they certainly didn't discuss gendercide; an ongoing tragedy where, because of sex-selective abortion, lethal infant neglect, preventable maternal death, and systemic discrimination, more than 140 million female lives have been lost, according to the U.N. Population Fund. They are the "missing."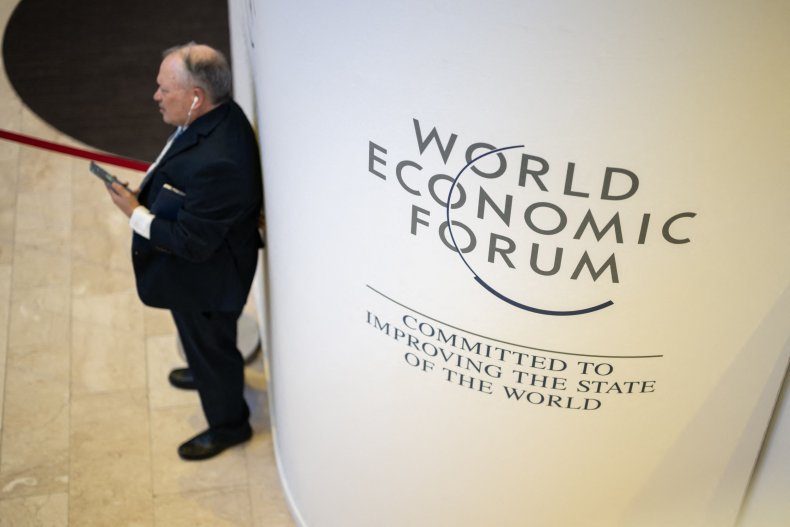 That's more than the combined casualties of World Wars I and II. And the world's elites should be talking about it, and acting to stop it, at all levels.
The WEF isn't a democratic organization; it has no obligation to be representative of the world or its inhabitants (despite its name). There are no figures for how many of this year's attendees were women, but in 2020 more than three quarters were men.
When an event is dominated by wealthy men, it should come as no surprise that it ignores—deliberately or unknowingly—the issues faced by the world's poorest women.
Gendercide is such a big problem because it's invisible. It occurs in the privacy of the home against women and girls who are voiceless, and thus fails to attract media attention.
It is difficult even for first-world women (to say nothing of wealthy men) to understand this. But the victims are too numerous to ignore.
"Missing" is an unforgivable euphemism, which is why I prefer the term gendercide. Only a term as harsh as that can begin to capture the reality that 3.7 percent of the world's females are not with us today, because of conscious choices others have made.
If 1 in 27 of any other demographic were "missing," the world's elites would notice. It should be no different when it comes to women and girls.
And the figures are even starker where the problem is most acute: it is estimated that India and China have lost 9 percent and 10 percent of their female population respectively because of gendercide.
The cultural roots, and economic enablers, of this tragedy are deep-seated and complex. There is a Chinese saying that "a daughter is a thief." Some Indians say that "raising a daughter is like watering your neighbor's garden."
These notions are signs of brutal prejudice. But they are also manifestations of outdated cultural norms and products of economic reality. For a poor family, a daughter's wedding and dowry (a gift to the parents of the groom) can total two years of household income.
The daughter will then care for her in-laws, not her own parents, making later life extremely difficult for parents without sons.
Seeing women and girls as a burden opens the door to crimes like sex trafficking (and it's only cosmetically different cousin, bride trafficking) and child marriage.
This harms men as well as women. Involuntary bachelors, struggling to find brides in demographically unbalanced societies, often fail to build a social network and even suffer from lower life expectancy (68 years versus an average of 75 in China).
This in turn creates unbalanced communities full of angry men who blame women—or the lack of marriageable women—for their loneliness and social stigma. And so, the vicious cycle continues.
Changes in policy or law aren't enough to fix this. What we need are not more laws and policies, but enforcement of existing ones.
There needs to be sustained change in every village, town, and city across the globe to change cultural attitudes, family dynamics, economic realities and, ultimately, save the lives of women and girls.
That can't happen if global elites, who claim to represent the "world economy," refuse to admit women from the poorer parts of the world. I look forward to a time when the elites at Davos take gendercide-zero as seriously as they do carbon-zero.
Beverly B. Hill is the founder and president of the Gendercide Awareness Project, working on raising awareness about gendercide.
The views expressed in this article are the writer's own.