Dax Shepard Admits to 'Maybe' Having Past Sex Addiction Issue
Dax Shepard is one-half of Hollywood's most beloved couple. He and fellow actor Kristen Bell have been married since 2013 and together since 2007. However, the Parenthood alum admitted to potentially having a sex addiction problem in the past.
Shepard, 44, appeared on Dr. Phil McGraw's Phil in the Blanks podcast on Tuesday to discuss what he thought to be a former problem of his. In an episode titled "TMI with Dax Shepard," The Ranch actor claimed to have never received a proper diagnosis for the sex addiction—a disorder that's often disregarded but affects 3 to 6 percent of people in the United States alone, according to a 2016 study. The World Health Organization (WHO) first recognized sex addiction as a mental health issue in July 2018.
"I've had what maybe could be called a sex addiction at some point in my life. Not one that I had to seek treatment for, but—" Shepard said before McGraw cut in to jokingly add, "There are worse addictions."
Shepard laughed at McGraw's remark in response, adding: "There are worse addictions, yes." However, the CHiPs star and writer-director suggested there was one particular occasion where he suspected he suffered from sex addiction.
"Up until then, I would've just said, 'I have sex with a lot of people, I like to do it, it's healthy, who cares, I'm not getting diseases, I'm single, whatever,'" he explained. "But the moment that I thought, 'Ooh, this deserves exploration,' is when I had a girlfriend, she was away, we got in a fight over the phone. I hung up the phone, I was driving in the car, and I immediately got horny."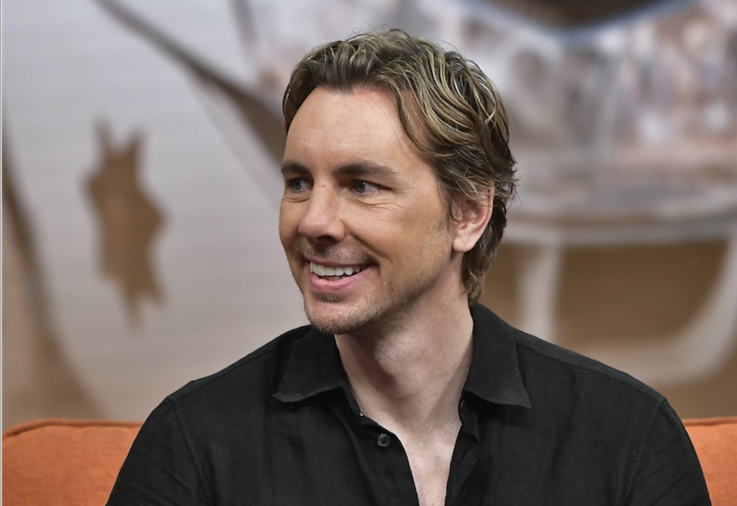 "Now, that is a biochemical feeling. I'm getting a serotonin dump. Whatever I'm getting, that's a physiological thing; horniness. So I'm just feeling authentically horny, and I think, 'Hmm, I'm going to text this girl I know,' and I text this girl, and there was this delay, and I just had this moment of clarity," he added.
Shepard thought his "brain" could be simply "taking care of" him so that he wouldn't be forced to face his true feelings. McGraw, however, claimed that this behavior likely had nothing to do with having compulsive sexual behavior disorder.
"For every thought you have, there's a physiological corollate," McGraw explained. "There's no thought that you have that's there's not some hydraulic in your body that goes along with it."
Shepard's sex addiction discussion on McGraw's podcast comes after the actor had rejected allegations in a scathing accusation by The Daily Mail that claimed he cheated on Bell, who he married in 2013, with a woman named Kayti Edwards—who is Julie Andrews's granddaughter. Edwards, in fact, told The Daily Mail she "made love" with Shepard.
"Hey Daily Mail, that photo is 13 years old, not 9," he wrote via Instagram in December 2018. "Also, Kayti has sold stories to tabloids about Matthew Perry, Jack Osbourne, Kid Rock, and now me. I look forward to her next one. Fingers crossed it's about my #1, Brad Pitt."
Dax Shepard Admits to 'Maybe' Having Past Sex Addiction Issue | Culture