A Day After the Eighth NYPD Suicide This Year, a Veteran Officer Kills Himself in Queens
A day after the eighth New York Police Department officer died by suicide this year, a veteran city cop killed himself with a gun at home in Queens on Wednesday.
Robert Echeverria, 56, was off duty when he shot himself in the head, according to the New York Daily News. Authorities responded to a call from Echeverria's wife at around 6:20 p.m. and quickly rushed to his Laurelton home.
Sources told the Daily News that Echeverria's wife found her husband unresponsive on the ground with a gun nearby on his bed. Upon arriving at the scene, medical responders transported him to North Shore-Long Island Jewish Hospital where he was later pronounced dead.
Prior to his death, Echeverria had served in the NYPD for 25 years and belonged to the elite Strategic Response Group, a team of law enforcement officials that are assigned to mass shootings, sizeable protests and other similar events.
Newsweek subscription offers >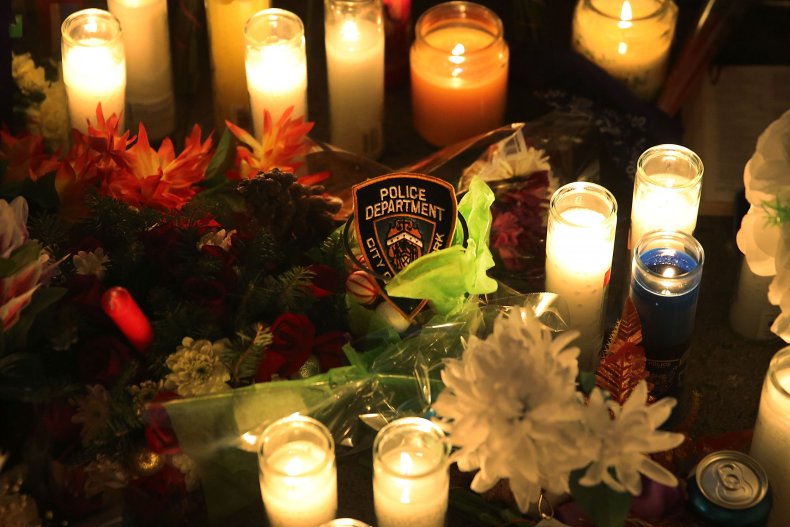 Echeverria, the ninth NYPD officer to die by suicide in 2019, was not the first officer to take his own life this week. His death comes just one day after 35-year-old city offer Johnny Rios fatally shot himself at his home in Yonkers on Tuesday. Rios was temporarily assigned to detail surrounding Yankee Stadium at the time of his passing.
Police Commissioner James O'Neill revealed in a press conference that an average of between four and five officers have killed themselves in the NYPD over the past five years.
Seven of the nine NYPD suicides this year have occurred since June, according to CNN. The high volume of officers taking their own lives has rattled the department and prompted officials to find new ways to encourage its staff to reach out for help.
Newsweek subscription offers >
This month, roughly 800 executive NYPD staff will commence training with mental health experts to combat the uptick in suicides, O'Neill said, adding that their goal is to eventually retrain the entire department.
New York City Mayor Bill de Blasio, who's also a 2020 presidential candidate, addressed the suicides in a tweet on Wednesday night. "Tonight our city mourns a tragedy. We won't let anyone struggle alone," the mayor wrote. "I want every one of New York's Finest to know we are here for you. We value you. Help is available. Please reach out."
According to a 2018 Ruderman Family Foundation study, law enforcement officers and firefighters are more likely to die from suicide than on the job or on-duty.
If you have thoughts of suicide, confidential help is available for free at the National Suicide Prevention Lifeline. Call 1-800-273-8255. The line is available 24 hours every day.
A Day After the Eighth NYPD Suicide This Year, a Veteran Officer Kills Himself in Queens | U.S.