Day of the Dead Photos: See What Día de los Muertos Celebrations Look Like Around the World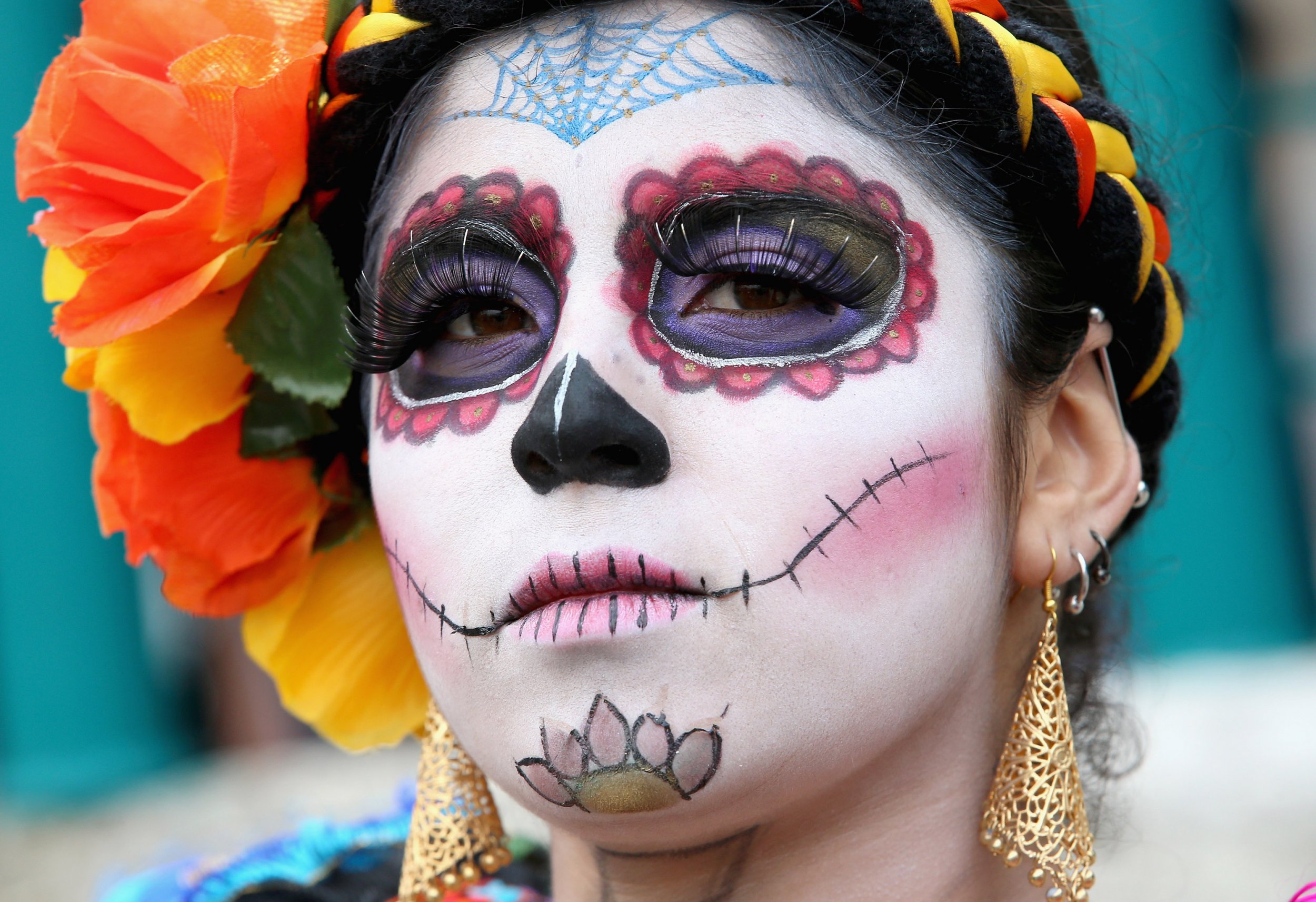 Revelers across Mexico and Central and South America have spent the past few days in a whirlwind of tradition that includes facepaint, candles and graveside visits while observing the Day of the Dead. The Día de los Muertos celebrations spanned Wednesday and Thursday, with some events honoring the victims of two devastating earthquakes earlier this year, according to The New York Times. About 500 people were killed.
The Day of the Dead festivities typically begin on Halloween night, which is when the gates of heaven open, according to legend. The souls of deceased children can then come down to Earth and reunite with their families every year on November 1. The same happens with the souls of deceased adults on November 2.
The souls are welcomed with altars, parties, decorations and special foods. Many participants spend all night in their local cemeteries honoring their lost loved ones, cleaning their graves and giving them offerings like candles, according to Time.
"The tradition is you invite people to your house for pan de muerto and then you go to the cemetery. You eat food there, drink tequila or mezcal, and that's the celebration," Martha Rodríguez-Salazar, who was born in Mexico but now lives in San Francisco, told NBC News. "You want to leave your door open because a stranger can bring a spirit of your loved one. You never know."
This year's celebration was big, with some 300,000 people turning out to watch a Day of the Dead parade in Mexico City. It was especially poignant following the two major earthquakes—one magnitude 8.2, the other 7.1—that rocked the country in September. And it was also slightly controversial, as many Mexicans fretted about the possibility that Halloween could overtake their traditions or ruin them.
Charlene Villaseñor Black, a University of California—Los Angeles professor of Ibero-American art and Chicana/Chicano studies, told the Los Angeles Times she believed "the melding together of Halloween and Day of the Dead is becoming more apparent."
USA Today even published an article flatly declaring, "No, Día de los Muertos isn't 'Mexican Halloween,'" noting the differences between the events and explaining the importance of honoring one's ancestors.
No matter where you were, however, the festivities this week were going strong. Take a look at a few photos and videos showcasing the holiday: