Day Care Owner Arrested for Drugging Children and Tying Them to Car Seats by Their Necks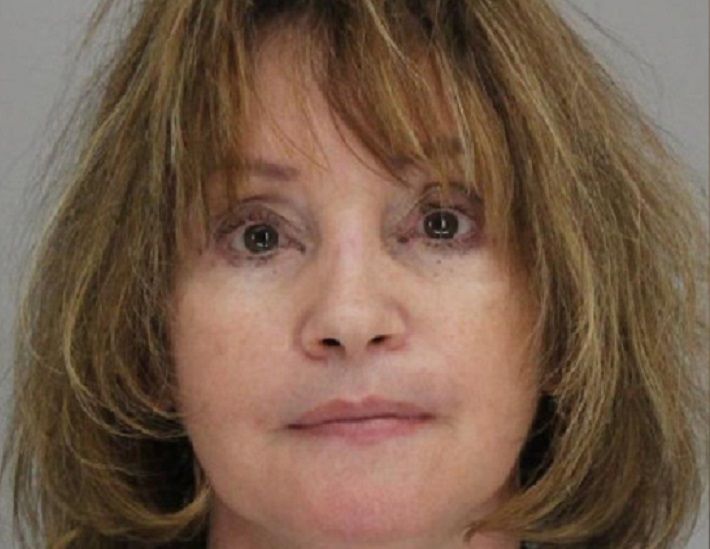 A day care owner has been arrested on suspicion of tying children to car seats by their necks for several hours, as well as drugging them to make her job easier.
Rebecca Anderson, 60, owner of the Becky's Home Child Care in Mesquite, Texas, is accused of strapping the children to plastic seats with shoelaces for at least seven hours a day, keeping some in closets with the doors closed and lights switched off.
According to an arrest warrant, seen by Fox 4, Anderson is also accused of using over-the-counter medication to keep the children sedated and stop them crying.
Police were called to investigate the day care center after the father of a 6-month-old boy examined video footage taken from a camera mounted to his child's car seat.
The footage allegedly shows Anderson yanking the boy out of the car by his ankles to change his diaper and then pulling him off from the ground by his bib, which was tied around his neck.
According to the affidavit's description of the video, Anderson is then seen drawing an "unknown substance from a bottle and administering it to [the child] via a plastic syringe."
The boy's parents said the infant was not on any medication at the time and had no idea what Anderson was giving him.
When officers arrived at the center, Anderson opened the door and informed them there were five children inside, reports the Star-Telegram.
During a search, nine children were actually discovered, all of whom had were had shoelaces around their necks, including three were who strapped to plastic chairs in the dark inside the master bedroom closet.
Anderson also admitted to administering the children Tylenol to "make them stop crying and to make her job easier," according to the arrest warrant.
She said the shoelaces were all to stop the children moving and prevent them from reaching the latching mechanisms. According to police, the children had to be "cut free" from the car seats after they were discovered.
All nine children were eventually removed from the home and medically evaluated at the Children's Hospital in Dallas.
Anderson was arrested on nine counts of abandonment and endangering child criminal negligence and booked into Dallas County Jail.
The Mesquite Police Department is working to identify other children cared for by Anderson.
Any parent of a child who was cared for by Anderson are being asked to call police at 972-285-6336.