Did Time Change? Correct Time for Arizona, New York, Los Angeles After Daylight Saving Time Started
Daylight saving time is officially here and some people may have woken up this morning wondering if the time on the clock is the real time.
Each year, on the second Sunday in March, people in America turn their clocks forward one hour so that when it strikes 2 a.m., it reads 3 a.m. The purpose of the time change is to provide people with an extra hour of light, thereby reducing the need to use energy inside.
Most cellphones will change the time automatically, although iPhones have a setting that allows users to turn off the setting. Those who are unsure if their phone changed the time or not can open Settings, go to General and select Date & Time. If the toggle next to Set Automatically is green, the phone is displaying the correct time. If it isn't, you may be an hour behind the rest of the people in your time zone.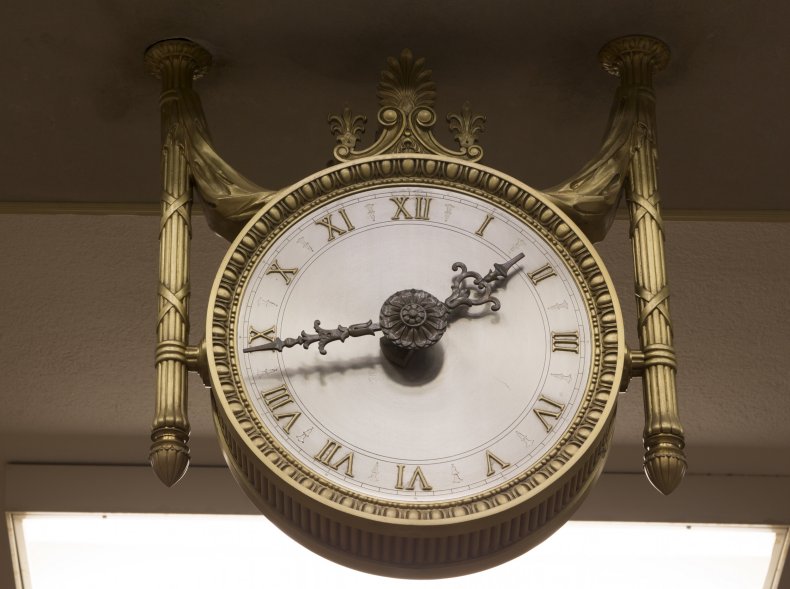 Without knowing when someone is reading this article, it's hard to say for certain what time it is in any given time zone. However, a good rule of thumb is, if you see an analog clock and it's an hour behind your phone, trust your phone because analog clocks require a manual change. Worst case scenario, turn on your television, go to a news station and if you wait a few minutes, the time will likely broadcast on the bottom of the screen.
Now, things get a little bit complicated if you're scheduling a phone call with a long-distance friend or family member who lives in Hawaii or most of Arizona. They're two states that don't participate in the clock change, so the time difference that existed on Saturday isn't the same on Sunday.
For example, on Saturday at 2 p.m. in New York, it was 11 a.m. in Los Angeles, noon in Phoenix and 9 a.m. in Honolulu. On Sunday, when it's 2 p.m. in New York, it will still be 11 a.m. in Los Angeles, but in Phoenix, instead of a clock reading noon, it will be 11 a.m., as well, and in Honolulu, it will be 8 a.m.
If potentially having the wrong time gives you anxiety, the best way to ensure you have the right time is to manually turn an analog clock forward one hour before you go to bed on Saturday.