When Does the Time Change? Daylight Saving Time Starts March 10 But Many States Want It Year Round
At 2 a.m. on Sunday 10 March, clocks across the United States will lurch forward by an hour as 2019's daylight saving time begins.
Introduced to help the transport industry make sense of different regions' hodge-podge use of daylight saving time, 1966's Uniform Time Act saw almost all of the country unite under the biannual time shift. Although America has flirted with alternatives over the years, most states will "spring forward" next weekend.
But residents from New Hampshire to California aren't all satisfied with their lot. Unlike Arizona and Hawaii, who opt-out of the daylight saving time, they want it all year round.
Bills to extend the daylight hours all year have passed in Florida but the Sunshine State can't actually adopt the time change without congressional approval.
Senator Marco Rubio submitted two bills last year that would see the "Sunshine Protection Act" approved by Congress. One called for the state to move to year-round daylight saving time. The other would expand year-long daylight savings to the whole country.
Unpassed when last year's session ended, the bills died in Congress and most of Florida went back to Eastern Standard Time last fall.
Beyond Florida, various states have called for more sunshine. In 2015, Nevada lawmakers passed a resolution asking Congress to let individual states adopt year-round daylight savings. And last year, California voters showed widespread support for the timing.
Up in New England, plenty of locals want to extend their daylight hours when they're faced with sunsets as early as 4 p.m. in winter.
Tom Emswiler, a long-time campaigner for year-round daylight saving hours, told Newsweek he was shocked when he moved from Virginia to Massachusetts in 2011. "I knew I was moving north, but I had no idea how far I was moving east. So you can imagine my horror at my first 4:11 pm sunset," he said.
Soon he was reading about the possible negative health impacts and traffic incidents linked to the twice-yearly time change. Inspired to give his new neighbors more sunshine, he sat on a commission to evaluate shifting Massachusetts to Atlantic Standard Time—a timezone used in parts of Canada, South America and the Caribbean that would essentially make daylight saving time year-long.
Witnesses told the commission back in 2017 that eliminating the spring clock shift would reduce workplace injuries, heart attacks and traffic fatalities, while improving productivity, Emswiler said. It might even help lower energy bills and reduce crime.
Echoed by Assemblyman Kansen Chu, who backed California's 2018 ballot proposal, proponents argue time shifts are bad for public health and safety.
Scientific studies have linked time changes to depression, heart attacks and road traffic accidents, but it's not clear exactly how these relationships work.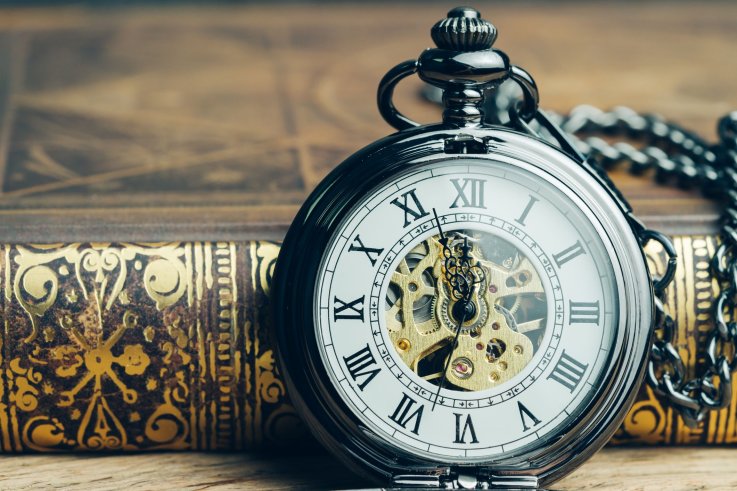 It's thought that businesses are impacted by the shift, with customers more reluctant to venture out to the shops in the dark. One Maine store owner enjoys the sunshine so much that some years ago he decided to forgo November's "fall back" and stick to daylight saving time all year, as The New York Times previously reported.
The move put Damariscotta's S. Fernald's Country Store out-of-synch with other business, and ultimately didn't last, owner Sumner Richards told Newsweek. "Though it was a fun experiment it was not very cost effective. We found that opening an hour earlier throughout the winter brought little foot traffic," he said.
But "It was nice to close while the sun was still up, seeing as our winter days are very short," he added.
A smattering of bills have seen New England states call for a move to A.S.T. Maine legislators passed bills back in 2017, but they went on to die at higher levels. On Thursday, New Hampshire legislators voted 208-120 in favor of a shift to the time zone.
Emswiler wants New England states to club together and pass a wider bill into law. "Once enough states have joined, we can go together to the US Dept. of Transportation and petition to have our collective time zone changed from Eastern to Atlantic," he said.
Following a 2017 vote by Massachusetts's time zone commission, he added, the state has a bill to move to A.S.T. if Maine, New Hampshire, and Rhode Island agree.
But not everyone wants to see the time zone jump forward permanently. Parents, Emswiler said, are often concerned about the safety of later sunrises. Kids would face darker mornings on their walk to school.
He pointed to a report by the American Academy of Pediatrics entitled "Let Them Sleep," which suggests schools stay closed before 8.30 a.m. to help teenagers get more shut-eye. Such a move may help eliminate some of those darker morning walks.
However tough the time shift is in the northeast, it's arguably even more confusing over in Arizona, where not all residents will be adjusting their clocks Saturday night. Unlike California, New England and Florida, some Americans don't want daylight saving time at all.
The Grand Canyon State has forgone the biannual time shift since 1967. Arizona residents didn't want to stave off the sunset, they wanted less sunshine and thus less blistering heat.
But not all of the state follows suit. The entire Navajo Reservation—which stretches into New Mexico and Utah—observes daylight saving time, putting it out of step with the rest of Arizona.
Even more complicated still, the Hopi Reservation which is encompassed by Navajo territory, follows Arizona. That means, as AZ Central previously pointed out, you could switch time four times on a four-hour drive from Flagstaff, Arizona, to Gallup, New Mexico, via Tuba City and Ganado.
But amid the acute negatives—the confusion, the subsequent days of tiredness—some critics argue it's easy to forget there are long-term benefits to changing the clocks. "It's very important for people to understand the difference between short-term, transitional effects and long-term benefits," David Prerau, author of Seize the Daylight: The Curious and Contentious Story of Daylight Saving Time, previously told National Geographic. "You're talking about an eight-month benefit versus a one- or two-day negative."
When Does the Time Change? Daylight Saving Time Starts March 10 But Many States Want It Year Round | U.S.