Daylight Savings Blues: 9 Ways to Get the Most Out of the Extra Hour
Daylight Saving Time is here again. In the wee hours of the morning on Sunday, November 1, we all will get another full hour of 2020 (no, seriously, we get MORE 2020). From there, we all know the drill. The sun sets early, it gets colder outside, and we won't see a sunset earlier than 7 p.m. until next year.
Despite the reality of having an entire 60 more minutes of this chaotic and unpredictable year, you do get just as many more minutes as Beyoncé does (facts). Instead of scoffing about the (literal) dark times ahead, here's some things you can do with your extra hour.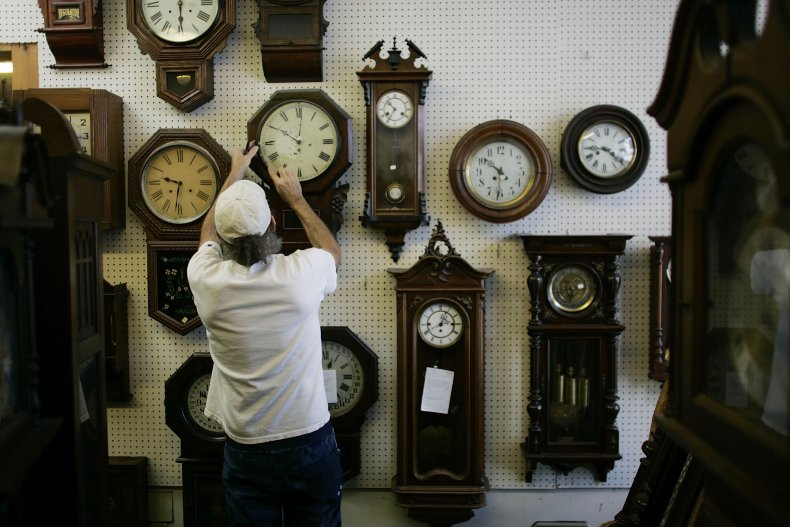 Catch up on your favorite TV show
Your Netflix queue needs some TLC. Now, you have time to shamelessly catch up on The Crown ahead of the fourth season premiere, or finally finish Schitt's Creek. Or both! Or more! Who am I to judge? Stream until Netflix asks if you really are "still watching," and repeat.
Sleep
No early morning wake-up? No problem, since you get that extra hour of guilt-free sleep. And even if you sleep in, you'll still have plenty of time to get up and conquer the day.
Meditate
Disconnect for a whole hour and have a huge moment of tranquility. Light a candle, listen to tranquil music, drink some tea, slather on a facial. Take advantage of the guiltless "you" time that you deserve with a moment of serenity.
Listen to a podcast
Take a walk outside before the sun sets, at, like, 2 p.m. and get lost in a podcast your friends have been begging you to tune into. You've probably been running out of excuses for neglecting to listen anyway, amid *gestures vaguely* all this.
Check out Ariana Grande's new album, Positions
I've only heard good things thus far.
Actually cook dinner
If you've been ordering Seamless instead of cooking, you now have the time to get groceries and make an actual meal this Sunday. Might I recommend a soup or ratatouille? If you don't know where to start, perhaps venturing outside of the sourdough starter is the way to go.
Read
Too cold or rainy to go anywhere? Or have some reading material collecting dust? Curl up with a book or magazine and get lost between the pages.
Deep-clean your home
Cleaning and organizing during the workweek is such a drag between wanting to relax when you finally sign off. Sometimes you also just don't have the time to do a proper job. So why not make this extra hour of 2020 as painful as possible by scrubbing your bathroom?
And finally...knit
This is probably what I will be doing. Sweater weather is here, folks, and matching scarves won't knit themselves!