'Days Gone' Release Time: When Can You Download and Start Slaying Zombie Hordes?
Days Gone is the newest zombie survival game from Sony Interactive and Bend Studios. It is another single-player exclusive for the PlayStation 4, joining the ranks of God of War and Marvel's Spider-Man. You play as Deacon St. John, a bounty hunter trying to survive in a post-apocalyptic wasteland using a shotgun and a motorcycle. In addition to the motorcycle, another unique feature includes massive zombie hordes. Players will have the opportunity to find, and kill, packs of so-called "Freakers" that number in the hundreds.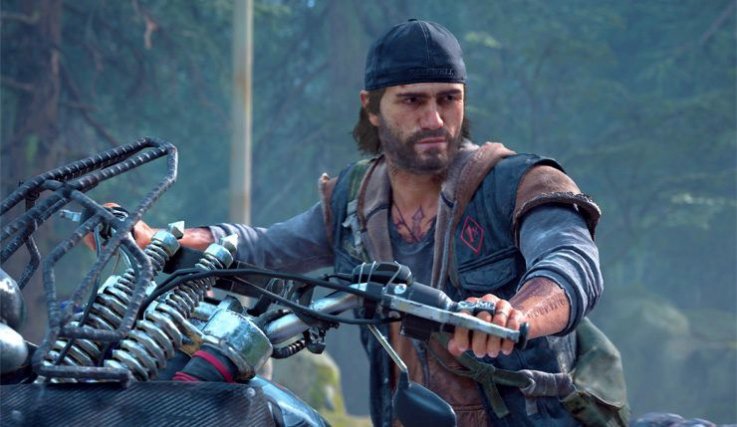 Days Gone Release Time: When Can You Download On PS4?
Days Gone will release on April 26, 2019 at midnight in your local time zone. If you have pre-ordered the title, you can preload it onto your console to make sure you don't miss any of the action. Simply go to your "Purchases" screen and press the "pre-download" button when prompted. The game is 67 gigabytes of data which can take a fairly long amount of time to download on your PS4, especially on Wi-Fi.
The title was originally slated for a February 22 release date but was postponed. Sony Marketing Vice President Asad Qizilbash said in a statement that "Bend Studio (was taking) the opportunity to polish the game."
Will Days Gone Release on Xbox and PC?
Days Gone (at launch) is a PlayStation 4 exclusive. Sony knows that they need console exclusives like Spider-Man and God of War to make their system stand out from the competition. It's unlikely that we will see Days Gone get published on the Xbox or PC any time soon, but with sequels and remasters, anything is possible.
Is Days Gone multiplayer?
Days Gone is a single player only experience. There are currently no plans to add any multiplayer modes including co-op, PvP or Battle Royale modes.
Have you pre-ordered Days Gone ? Tell us in the comments.
'Days Gone' Release Time: When Can You Download and Start Slaying Zombie Hordes? | Gaming