'Days of Our Lives' Entire Cast Laid Off, But NBC Says Show Isn't Cancelled
In what several castmembers have called a cost-cutting measure to bring the show's airdate closer to its tape date, NBC's lone soap's future seems cloudy as producers release the entire cast from their contracts, according to TMZ and Entertainment Weekly.
Days of Our Lives—currently in limbo as NBCUniversal and the show's producers seek to hammer out a contract for the show's 56th season—pre-tapes months in advance. They just wrapped their 55th season this week, which is contracted to run on NBC through the summer of 2020. The show will remain on a taping hiatus while the deal is negotiated, and its actors free to pursue other roles while they wait out the break.
It's possible that the actors will be brought back in once the deal is inked and asked to reup under different terms, but all depends on landing another year. This seems to be an almost certain prospect, according to sources reporting to People Magazine.
"The show shoots months and months in advance and they've gotten so far ahead that the cast was prepared ages ago for the fact that they would all be put on hiatus until closer to pick-up (aka renewal) time, for scheduling reasons," the source says. "The show will almost definitely get renewed and this was not news to literally anyone on the show, nor is anyone truly concerned," the source said.
Several of the show's actors confirm that this is merely a budget formality.
"We're not being cancelled. We are pausing production because we are so far ahead of schedule (and it saves us $). Days will still air during the entire hiatus, so you won't miss anything!" tweeted Chandler Massey, who plays Will Horton on the show.
It's been an uphill battle for Days, which has struggled with an ever-evolving viewing climate since the 1990s, when a combination of the O.J. Simpson trial, changing viewing habits and a switch from VCRs to DVRs began nibbling away at the show's large viewership base.
The show has undergone multiple attention-grabbing changes—from, under the pen of pop-camp writer James E. Reilly, creator of the infamous Passions, the soap's central heroine was possessed by the devil and became a serial killer within the span of three years, to the development of web series for its characters to bring the show to a younger, more digital age.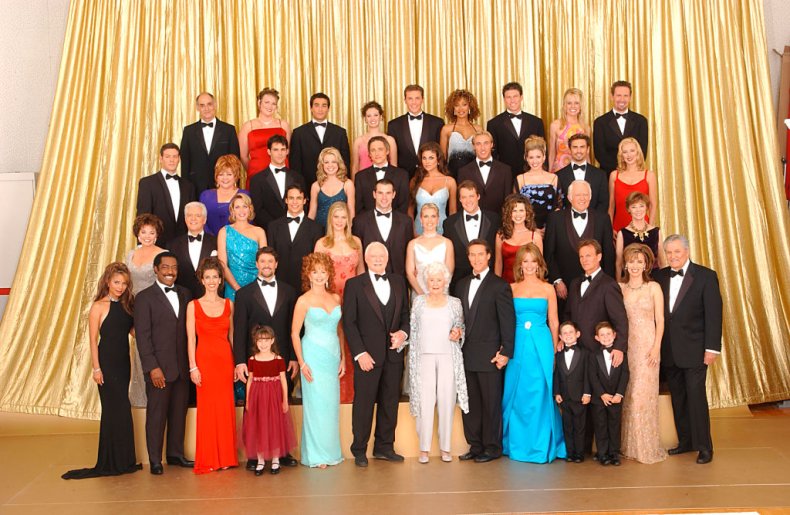 On Monday, the show pulled one more attention-grabbing—and controversial among fans—plot twist by sending one of its heroines, Jennifer Horton Deveraux, into a coma. The show then brought her and the audience one year into the future, where several startling plot twists have occurred while Jennifer was sleeping.