'Days of Our Lives': Why Is Greg Vaughan Leaving as Eric Brady?
Days Of Our Lives is currently not shooting new episodes due to Covid-19, but one star will not be coming back when the show starts filming again. Greg Vaughan has become the latest actor to leave the show after a period of uncertainty for the soap.
The Eric Brady actor, who has been on the NBC series since 2012, revealed the news on the That's Awesome! With Steve and Bradford podcast, presented by his former General Hospital co-stars Steve Burton and Bradford Anderson.
Why is Greg Vaughan leaving Days of Our Lives?
Vaughan said on the podcast: "I've finished my reign at Days," later adding, "I'm taking a break, if you will. Days was going through a renewal negotiation and not knowing where they were going to go."
This is a reference to the events of late 2019, when the show was put on "indefinite hiatus," with all the cast being released from their contracts, before the show was renewed for Season 56 in January 2020.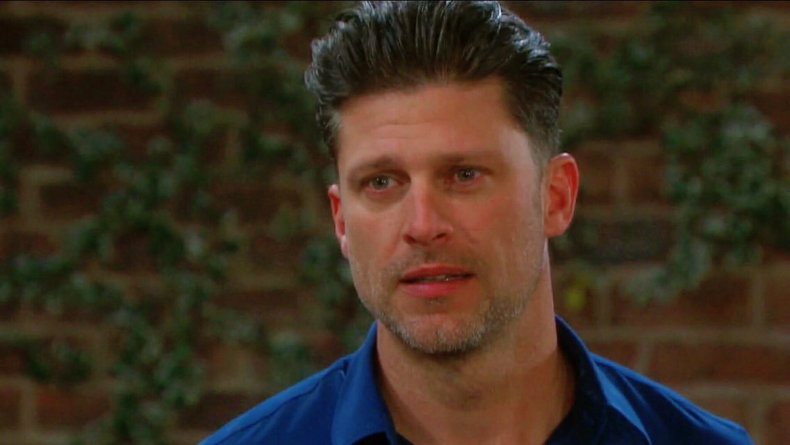 At the time the hiatus was announced, in November 2019, a source told TVLine: "It's actually a shrewd—if cynical—business move. If Days gets picked up, [the production company] can offer the actors new contacts at a reduced rate and with a 'take-it-or-leave' it attitude. Worst case scenario, they lose half their cast. Best case scenario, everyone agrees to return at a lower salary."
Though this may have factored into Vaughan's decision to leave, he told the podcast that his time on the long-running show, "was coming to an end, anyway." The actor also has some amount of job security, as he also plays a character on OWN's Queen Sugar.
He also did not rule out a return to the role that won him a Daytime Emmy in 2018, saying, "for all my Days fans that are listening, I love you all. It's never over, so I'm not going to say it's over."
At the time of writing, the air date of Vaughan's final performance as Eric Brady has not been revealed yet.
The actor, who took on a role formerly portrayed by future Supernatural star Jensen Ackles, is the second Days of Our Lives star to leave the show this July. Earlier this month, Kristian Alfonso exited the show after 37 years.
Her leaving the show, however, came after she turned down an offer for her character to leave the show for a few months. She told Entertainment Tonight: "I was taken aback. It was not something that had ever been discussed but that's what it was. And to come back in five to six months, or four to five months—whatever that time frame was—I just thought, 'You know what? It's time to really write a new chapter.'"
After its hiatus, filming on Days was meant to resume in March, but was then quickly shut down as a result of the coronavirus pandemic. The show has now said that production will resume in September.