Dayton KKK Rally: Ohio City Braces for Arrival of Honorable Sacred Knights of Indiana and 1,000 Rival Demonstrators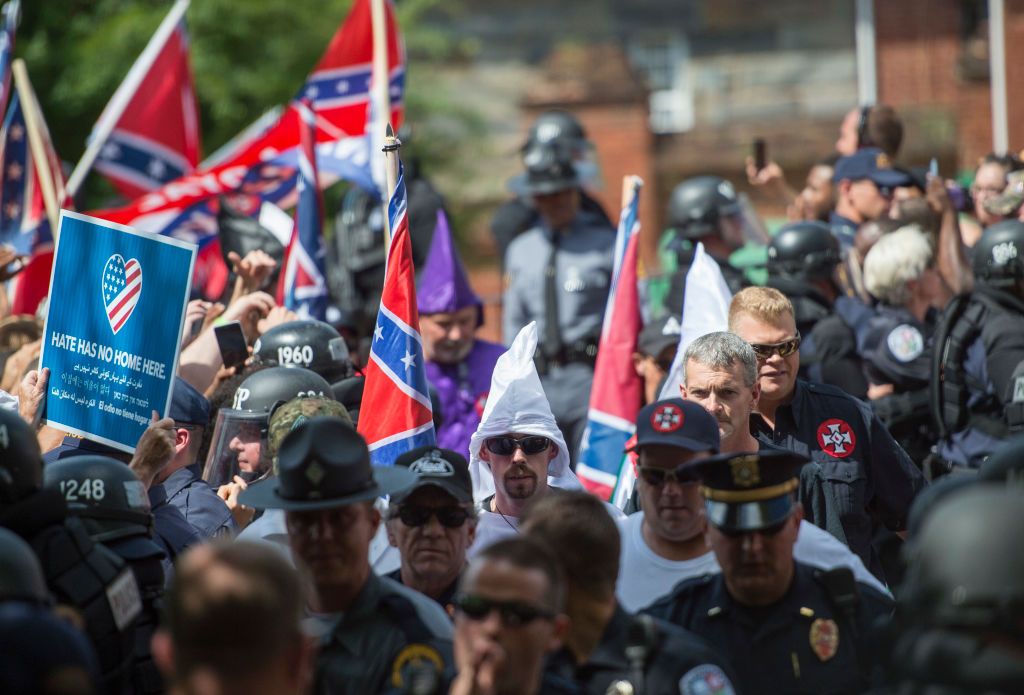 Citizens and officials in the city of Dayton, Ohio, are making final preparations for the arrival of members from the KKK-affiliated Honorable Sacred Knights of Indiana as well as an anticipated 1,000 counterdemonstrators.
Roughly 20 members of the white supremacist group, some armed and wearing face coverings, are expected to arrive in Dayton on Saturday afternoon for a legal protest in the city's Courthouse Square.
At the same time, a significantly larger demonstration from the New Black Panther Party for Self-Defense, the antifa movement and demonstrators from the Dayton and Miami Valley Chapters of Black Lives Matter, is expected to counter the KKK. A local New Black Panther Party leader said he expected that some designated members of his group would be carrying legal firearms.
The Dayton Daily News reported that following weeks of planning by law enforcement, workers were putting up barriers on Thursday. Signage carrying messages of unity and diversity were set to be installed in the city Friday.
Wright-Patterson Air Force Base, to the east of Dayton, has told its service members to avoid Dayton's Courthouse Square and nearby blocks around the time of the rally. An order issued by Col. David R. Anzaldua, vice commander of the 88th Air Base Wing, deemed the area "off-limits" between 11 a.m. and 5 p.m. Individuals living in proximity to the demonstrations have been told they must receive special dispensation to remain.
Dayton's police department has asked the public to call 911 on Saturday if they see individuals in need of medical attention or another of the emergency services. Dayton's bus hub is due to close Saturday, along with key streets close to Courthouse Square.
In a Thursday post, the Anti-Defamation League (ADL) outlined a brief history of the Honorable Sacred Knights of Indiana. According to the organization, the small Madison, Indiana-based Klan group is led by Derek Dean Eaglin and Kate Nicole Eaglin. The Indiana KKK affiliate began its activities in 2017 after the pair ended a short period with the Nordic Order Knights, a Kentucky-based Klan group.
The ADL says the Honorable Sacred Knights of Indiana has between 10 to 15 members. A "loosely affiliated collection of white supremacists" has also expressed interest in participating in Saturday's rally in Dayton.
If individuals see anything suspicious during Saturday's rally, they are urged to call 333-COPS or 225-HELP, both nonemergency numbers to regional dispatch.